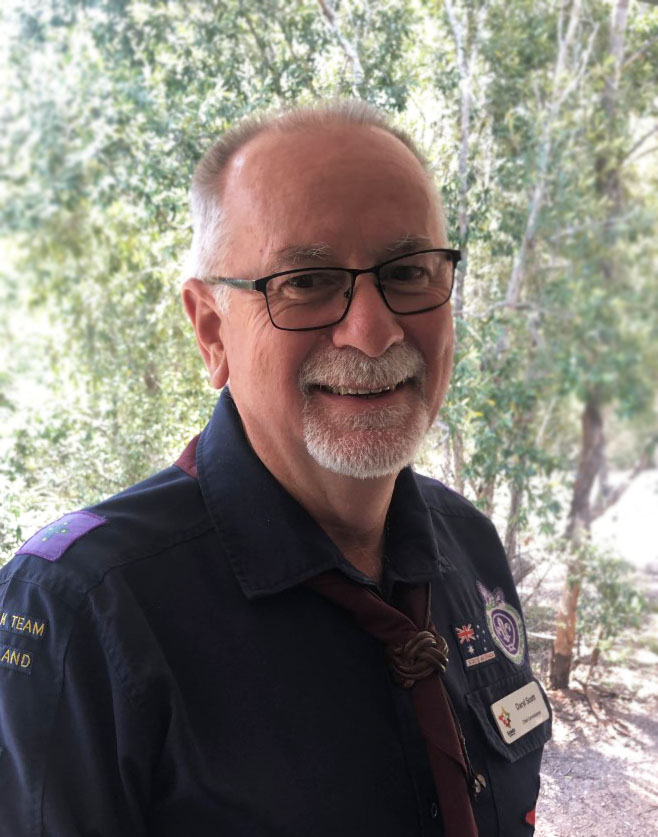 Daryl Scott
Chief Commissioner
The Chief Commissioner is the highest position of Scouts Queensland and has responsibility for the development, presentation and implementation of Scouting Activities within Queensland as part of the Queensland Branch's senior executive team comprising the Chairman, the Branch Executive and General Manager. This volunteer position is also part of the National Team of the Scout Association of Australia.
The Branch Youth Program Team provides support to all members about the program aspects of Scouting.
Each portfolio in this team is responsible for a specialist area of our program including each Section, youth involvement, environment, performing arts, heritage, special needs and STEM.
To ensure an active youth voice in this team the Chair of the Branch Youth Council and the Queensland Branch Rover Council are also members.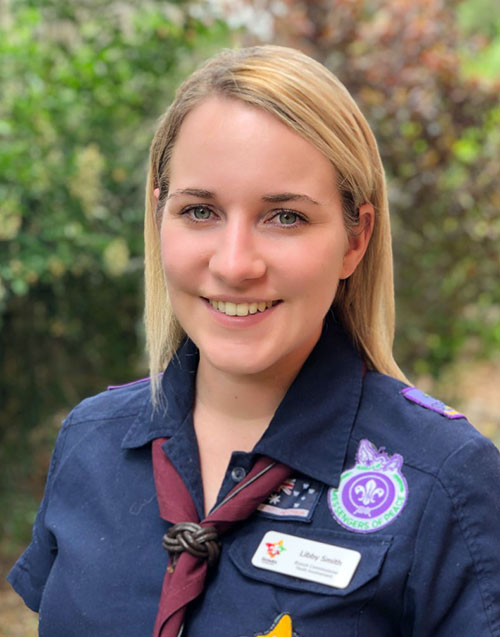 Libby Smith
Branch Commissioner (Youth Involvement)
Iain Furby
Branch Commissioner (Spiritual Development)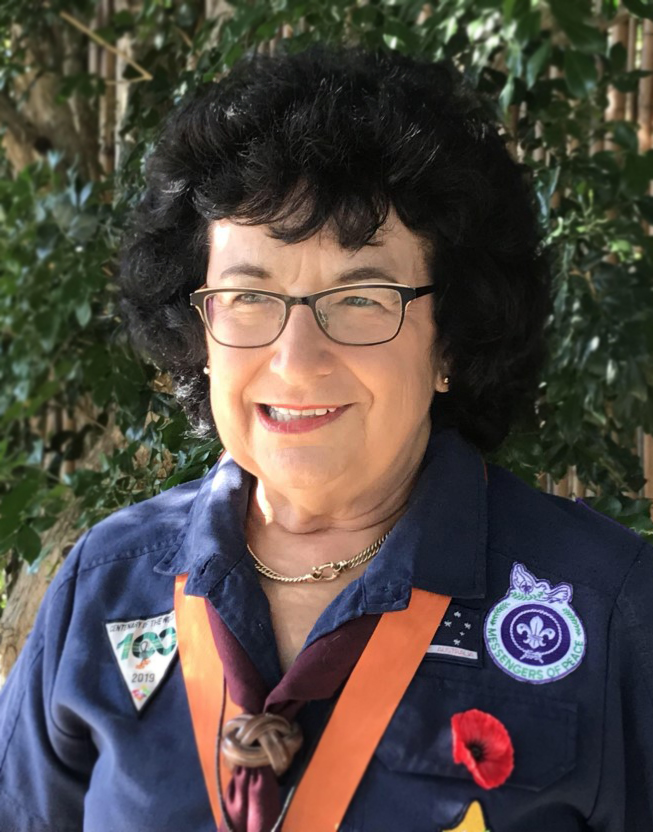 Jenny Danslow
Branch Commissioner (Performing Arts)
Michele Johnson
Branch Adviser (Community Development)
ba.commdev@scoutsqld.com.au
Sarah- Jane Gregory
Branch Adviser (STEM)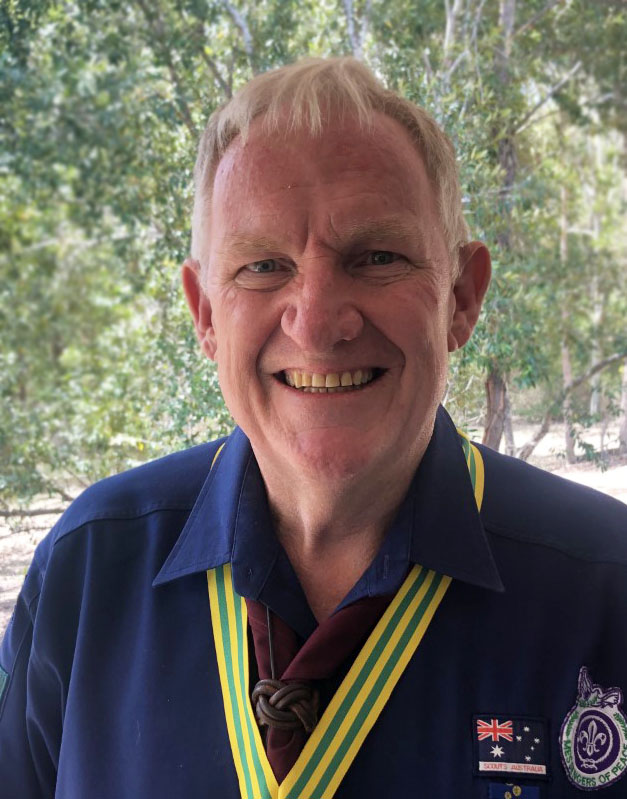 Peter Blatch OAM
Deputy Chief Commissioner (Youth Program)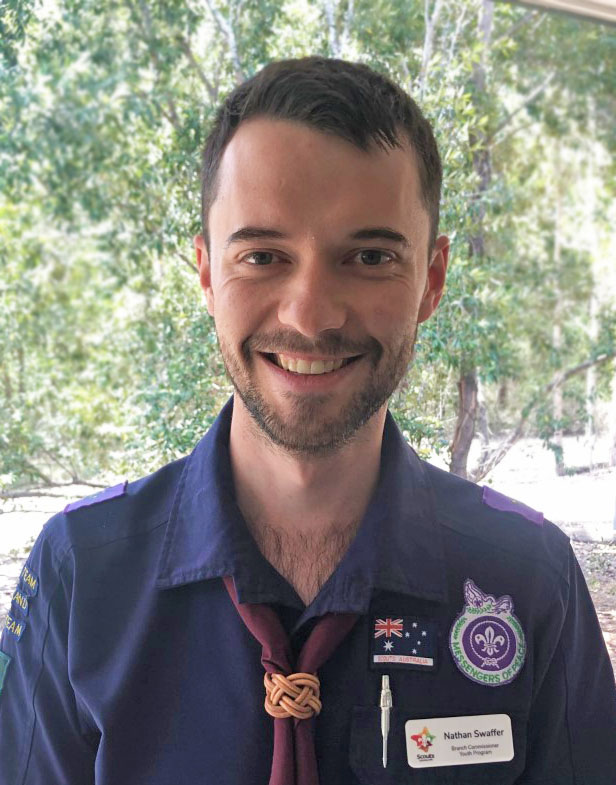 Nathan Swaffer
Branch Commissioner (Youth Program Implementation)
Jarrad McDonald
Branch Commissioner (Environmental Education)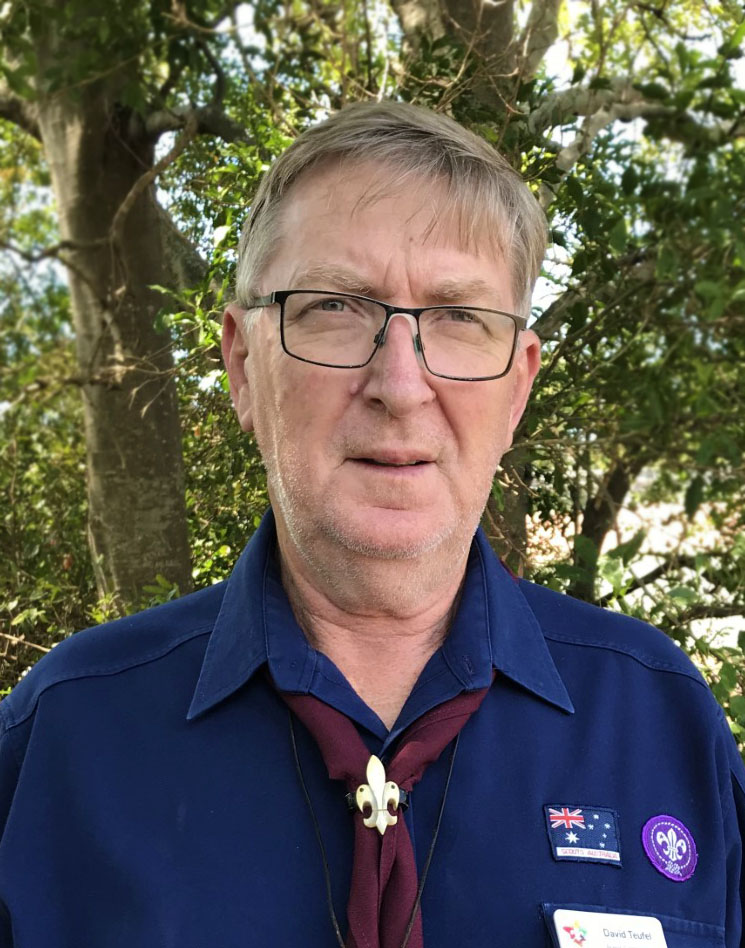 David Teufel
Branch Commissioner (Heritage)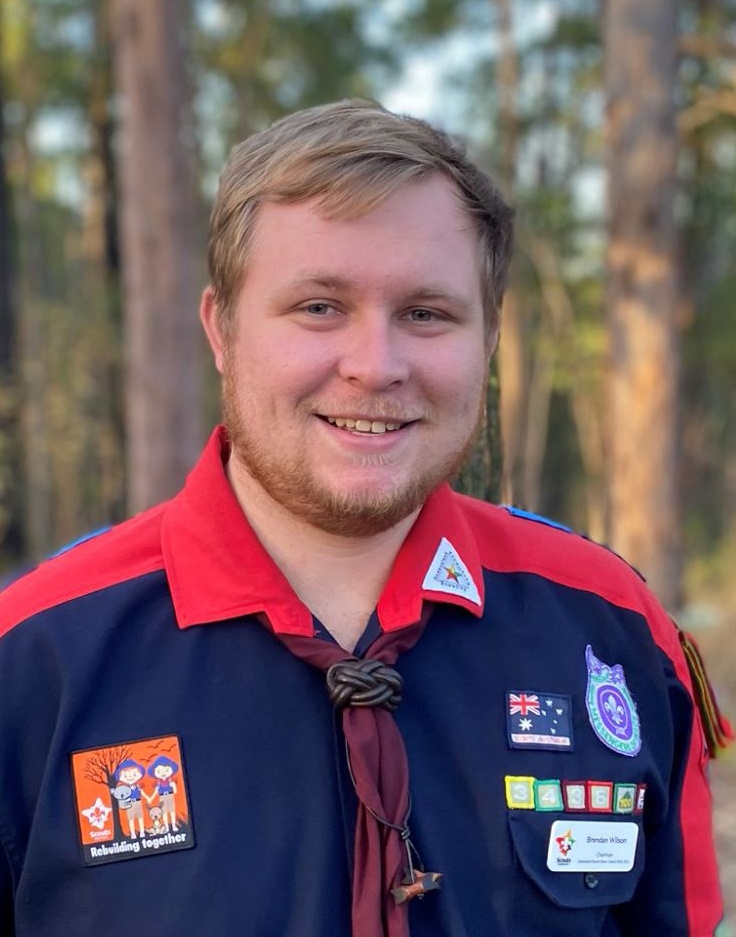 Brendan Wilson
Chair (Queensland Rover Scouts)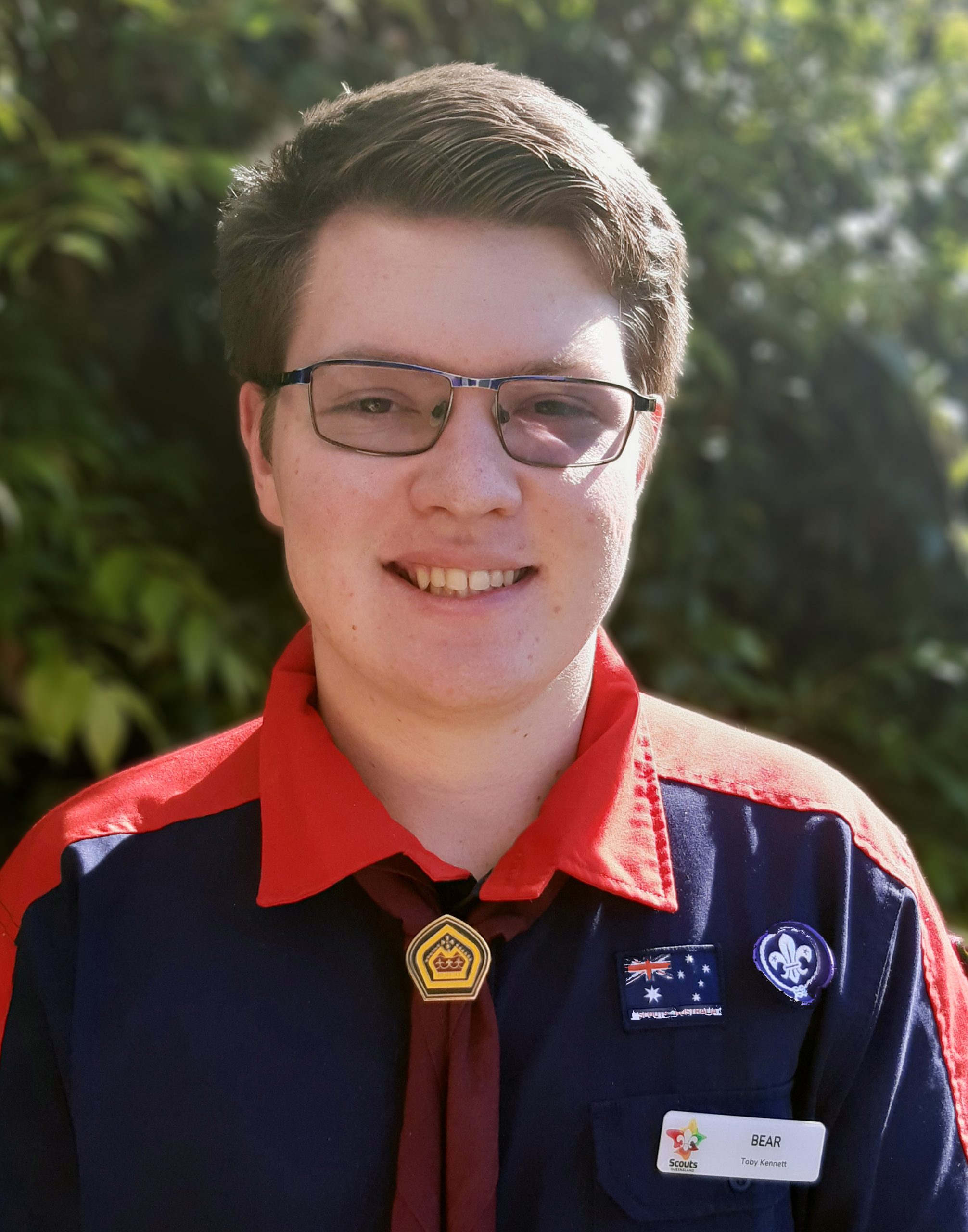 Tobias Kennett
Chair (Queensland Branch Youth Council)
The Development Team – includes the Regional Development and Support Officers (RDSO), Branch Fellowships, and works closely with the Brand and Sponsorship Team. We have a responsibility of growing the movement in line with the Strategic Plan. Through the work of the RDSO's and programs and initiatives we seek to lift the profile of Scouting across the Queensland Community – at a Government Level and Community Level.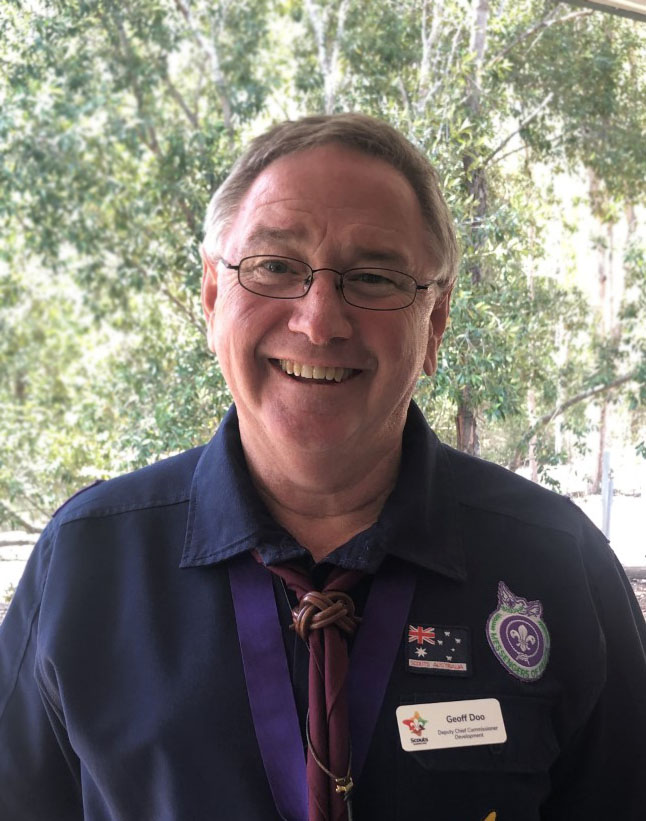 Geoff Doo
Deputy Chief Commissioner (Development)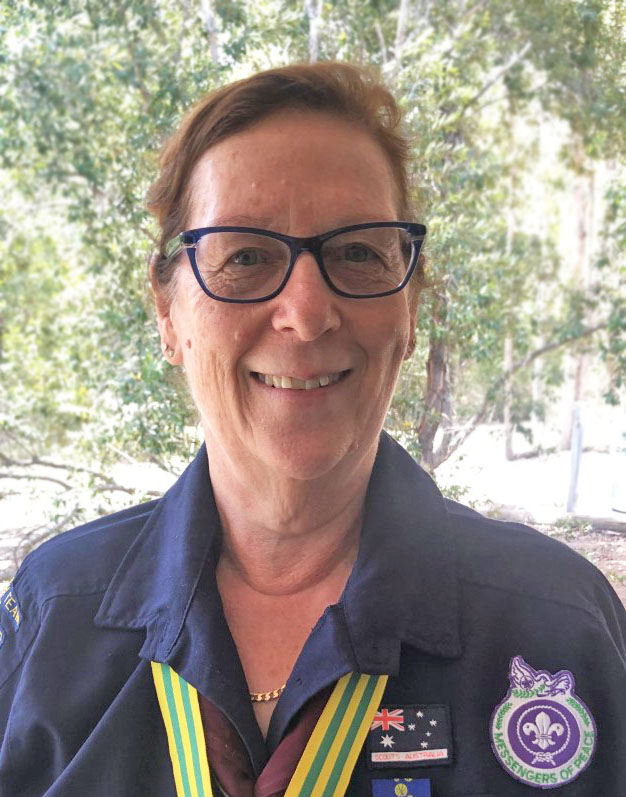 Jean Clifford OAM
Deputy Chief Commissioner (Adults in Scouting)
Melita Goff
Branch Commissioner Adult Membership Process Custodian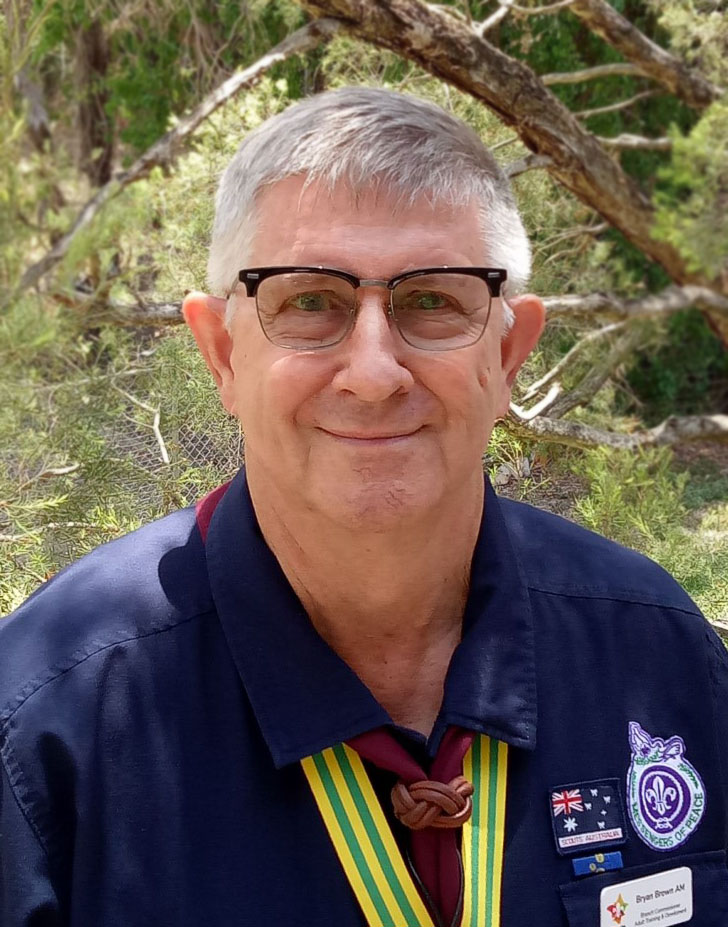 Bryan Brown AM
Branch Commissioner (Adult Training and Development)
Bruce Scott
Branch Commissioner (Ethical Standards)
International and Diversity and Inclusion
The Project Commissioner role is responsible for the International and Diversity and Inclusion portfolios. This portfolio works to support and enable Scouts Queensland members to attend the many international Scouting events that take place each year or to plan your own international Scouting adventure. The Diversity and Inclusion portfolio works to assist Formations and individuals in ensuring that Scouts Queensland remains inclusive for all regardless of gender, sexuality, race, religion and abilities.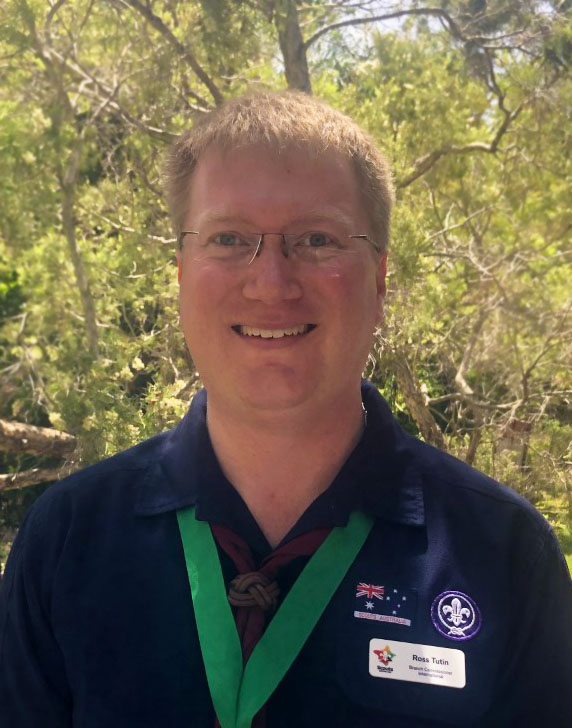 Ross Tutin
Branch Commissioner (International)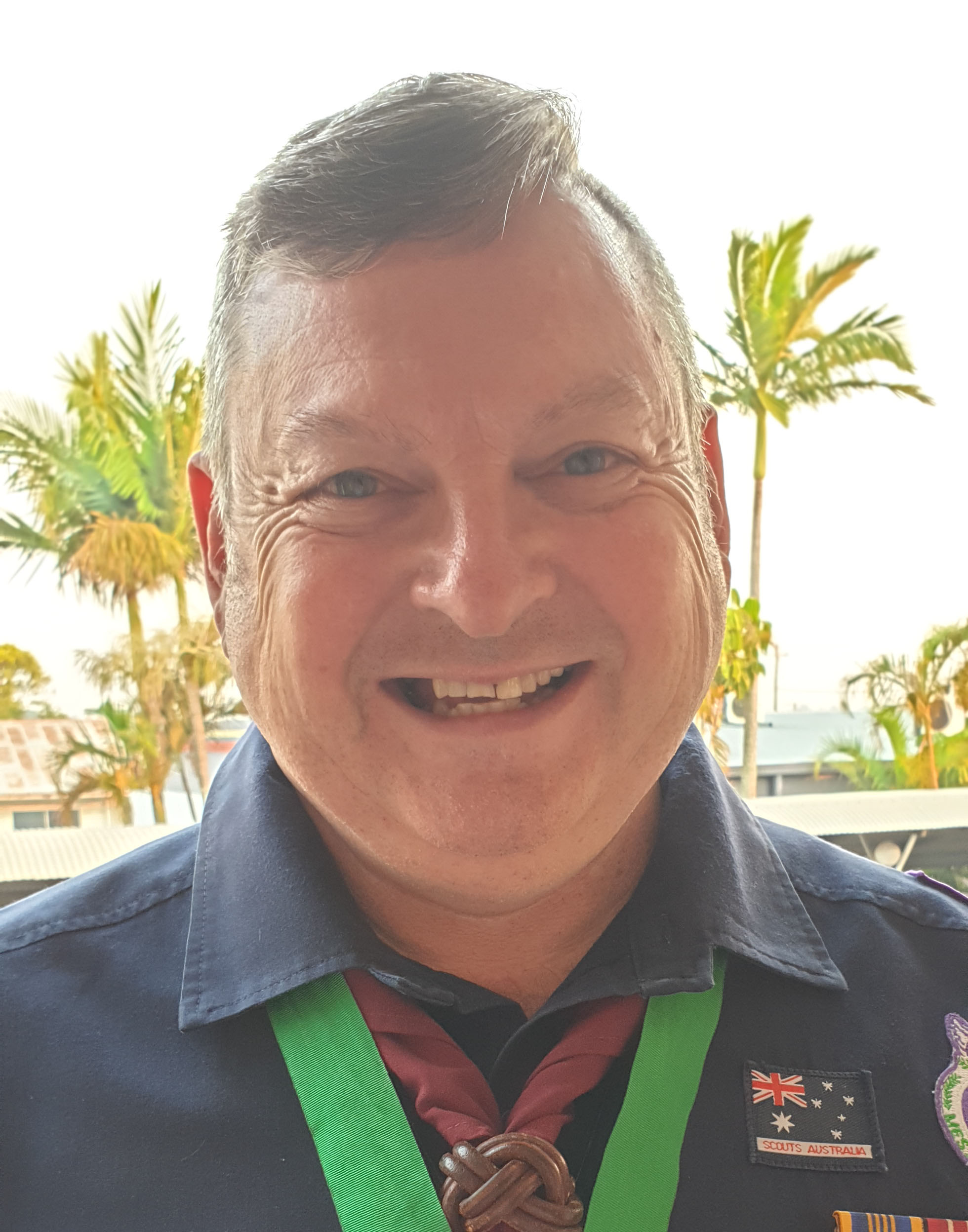 Karl Lingard
Branch Commissioner (Diversity and Inclusion)
The Major Activities team works to facilitate the air and adventurous activities teams, providing guidance and governance to enable a diverse and exciting program. This team also works to support Campsites, the operation, use, purchasing and maintenance of equipment and works closely with Major Events Coordinators such as Australian Jamborees, Ventures and Moots along with other State wide events such as Agoonoree, Banana Bash and Triple S to ensure appropriate risk management procedures are in place.
Position Vacant
Branch Commissioner (Risk Management)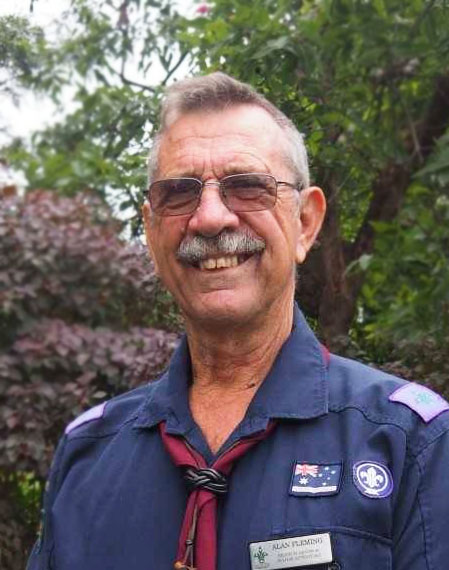 Alan Fleming
Branch Commissioner (Branch Equipment and Activity Store)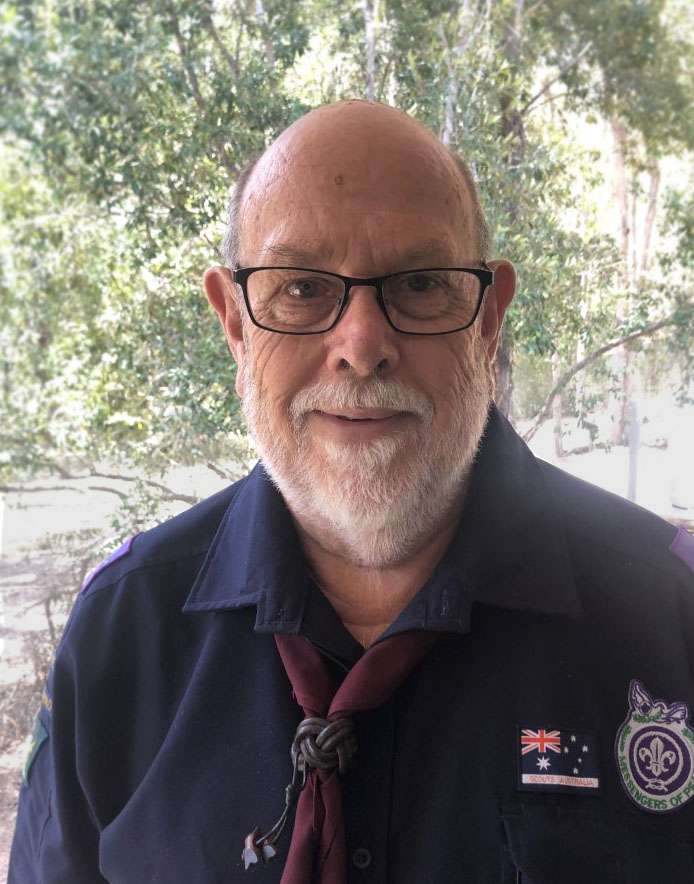 Bob Campbell
Deputy Chief Commissioner (Major Activities)
Peter Gould ESM
Branch Commissioner (Adventurous Activities)
Peter Savage
Branch Commissioner Campsites
Janelle Williams
Branch Commissioner (Air Activities)
The Region Commissioners are the direct link from the Chief Commissioner to each of Queensland's 13 Regions. They are responsible for the production of an annual plan focused on strategies for recruitment, retention and personal development of youth and adults, delivery of events, reporting and communication in the Region. They work to establish and promote Scouting and support the delivery of the program.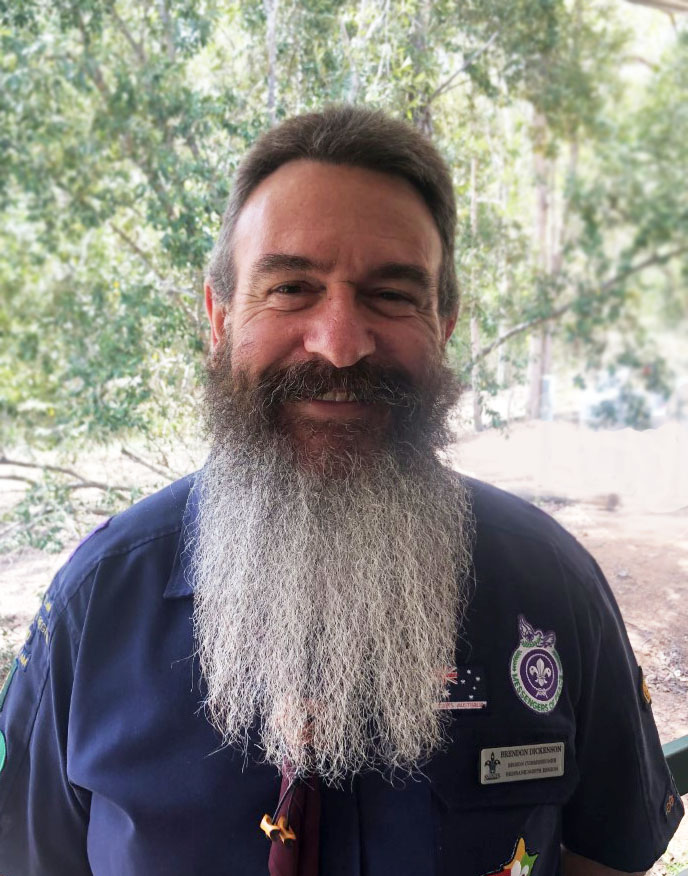 Brendon Dickenson
Region Commissioner (Brisbane North)
rc@brisnorth.scoutsqld.com.au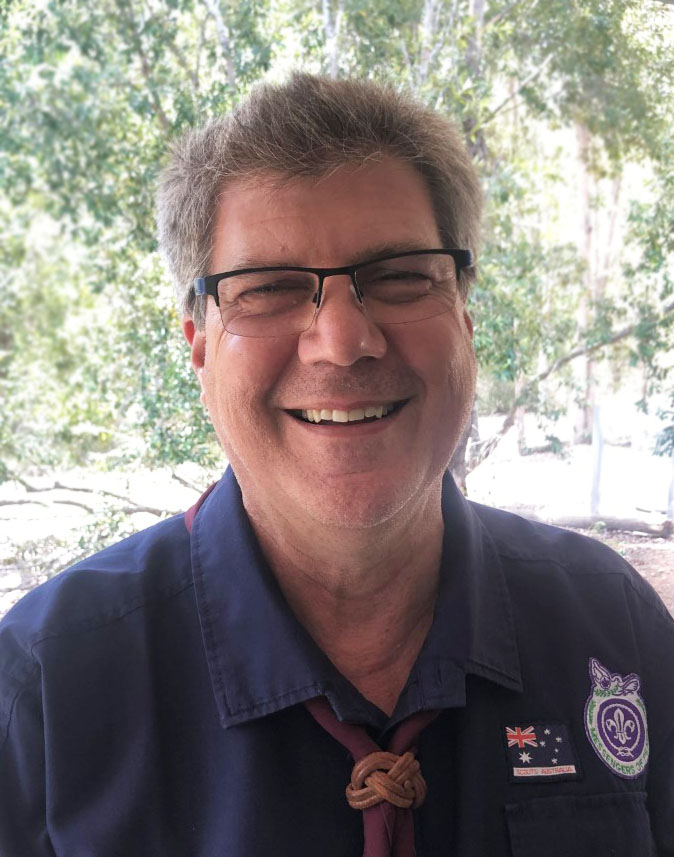 Peter Digweed
Region Commissioner (Far North)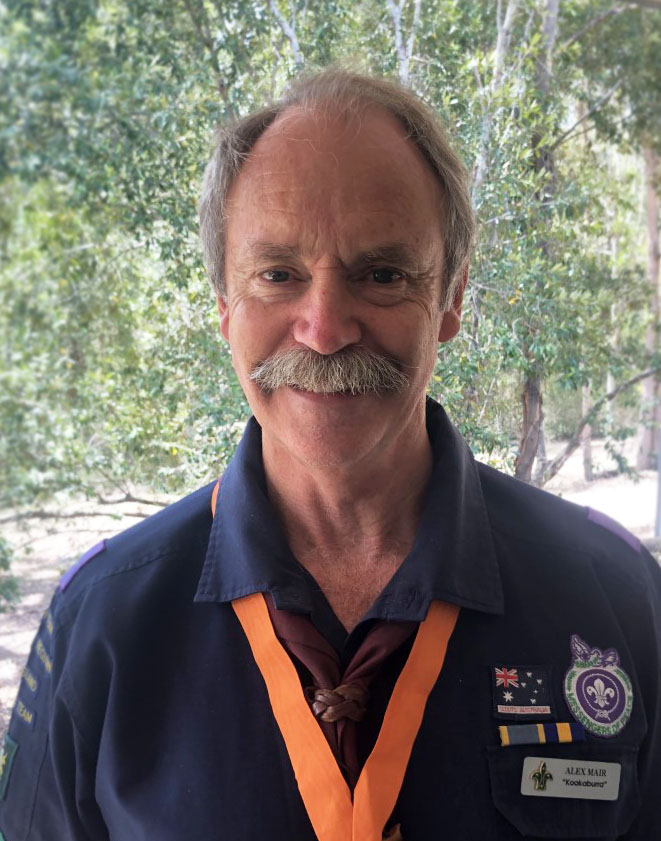 Alex Mair
Region Commissioner (Moreton)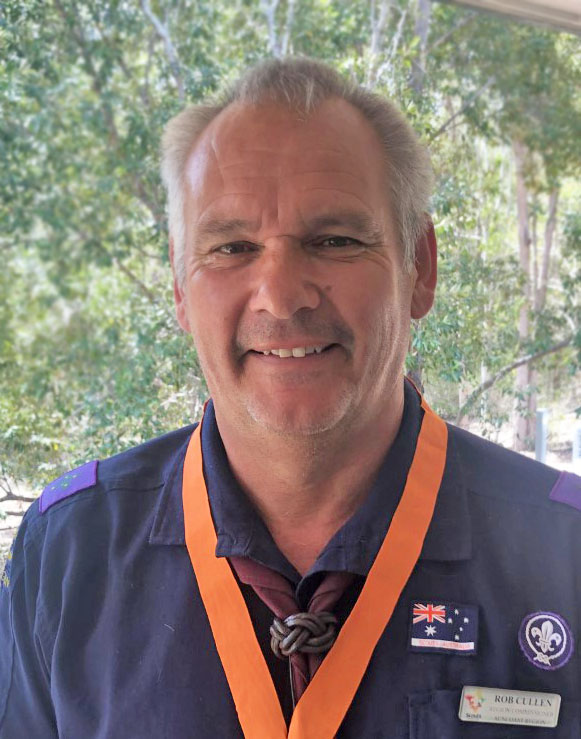 Rob Cullen
Region Commissioner (Suncoast)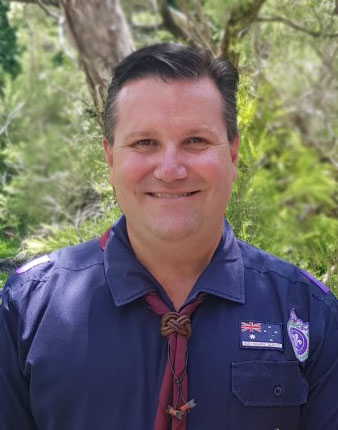 Laurie Cole
Region Commissioner (Brisbane South)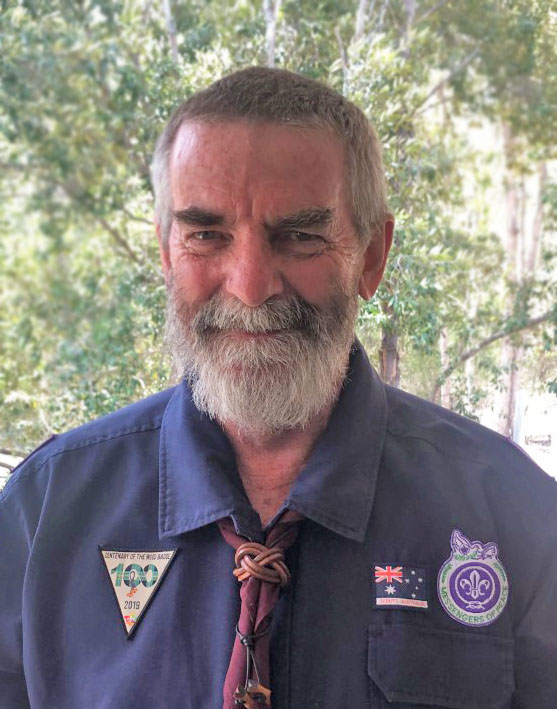 John Finn
Region Commissioner (Central and Western Qld)
rc@centralwestern.scoutsqld.com.au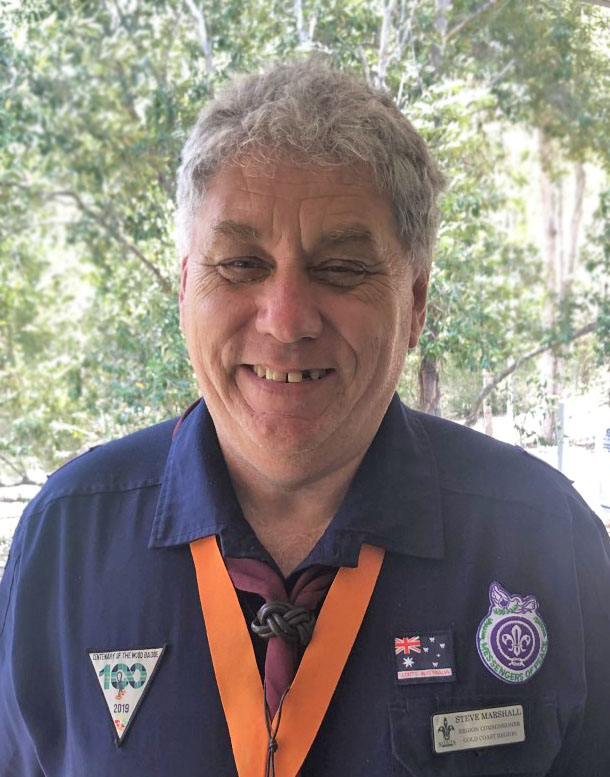 Steve Marshall
Region Commissioner (Gold Coast)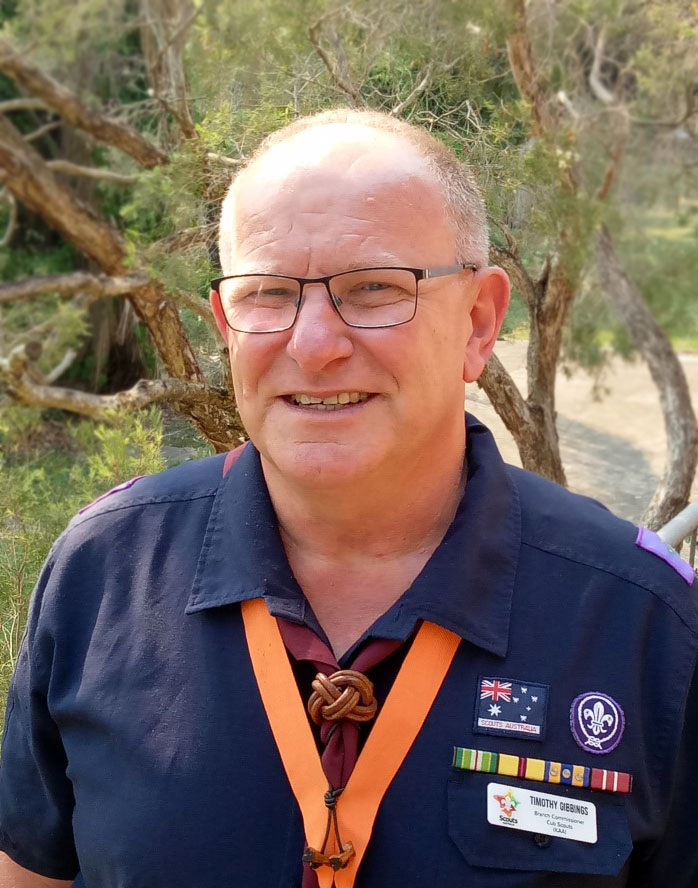 Tim Gibbings
Region Commissioner (Northern Moreton Bay)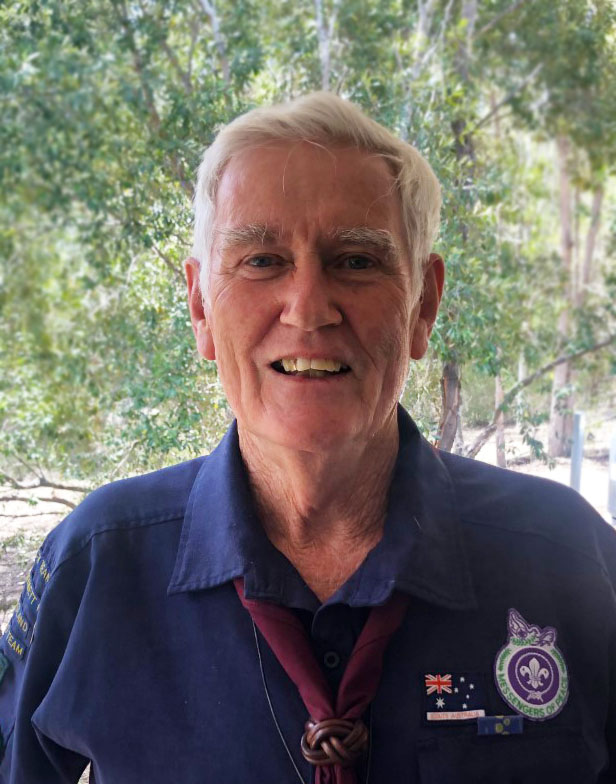 Maurie Wilson OAM
Region Commissioner (Wide Bay Burnett)