Scouts Queensland proudly offers a varied Holiday Outdoor Experience for children between the ages of 5 – 13. These daily themed activities and games include scavenger hunts, hikes, swimming, water slide, pioneering (building structures out of poles and ropes) and craft.
The Holiday Outdoor Experience is a program to excite children while giving an opportunity for developing skills in areas they enjoy, solving problems, stretching their abilities and practising their social skills while making new friends.
While providing a safe place for children while you work or take a break during the school holidays we provide a recreational environment where they "Learn by doing", engaging in activities that they enjoy. They can choose to come every day or choose a day with the activities they want to partake in.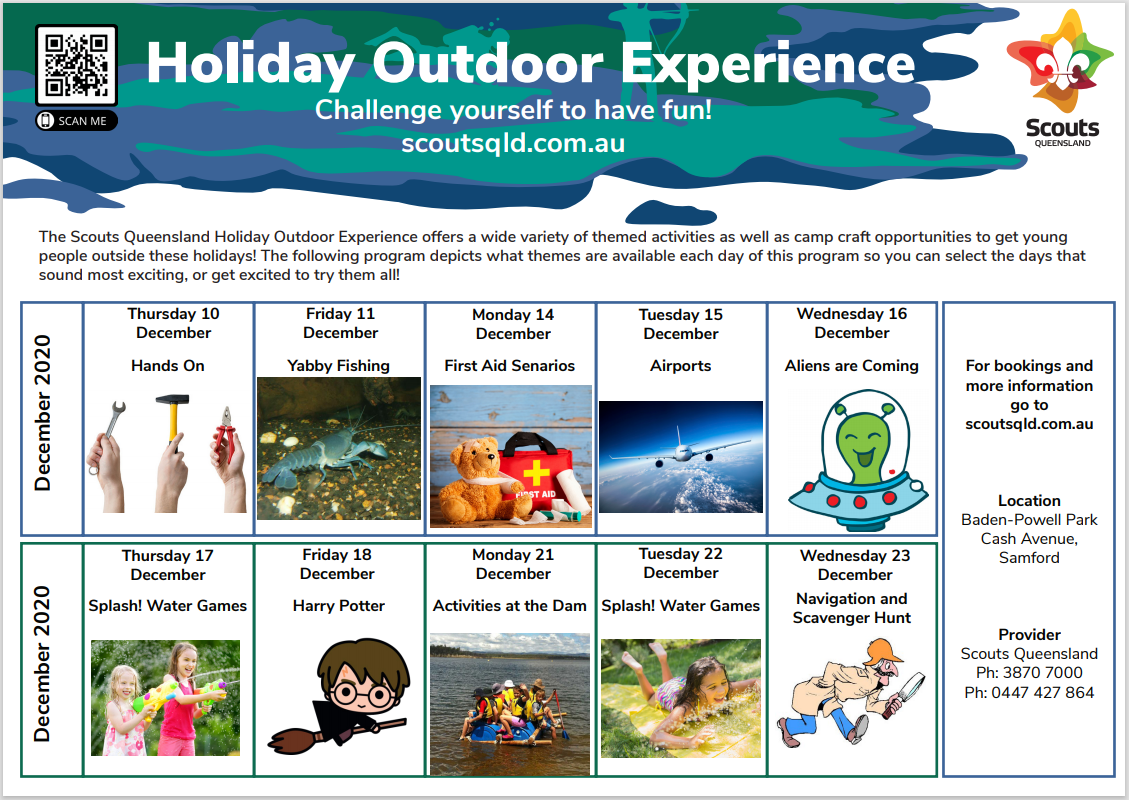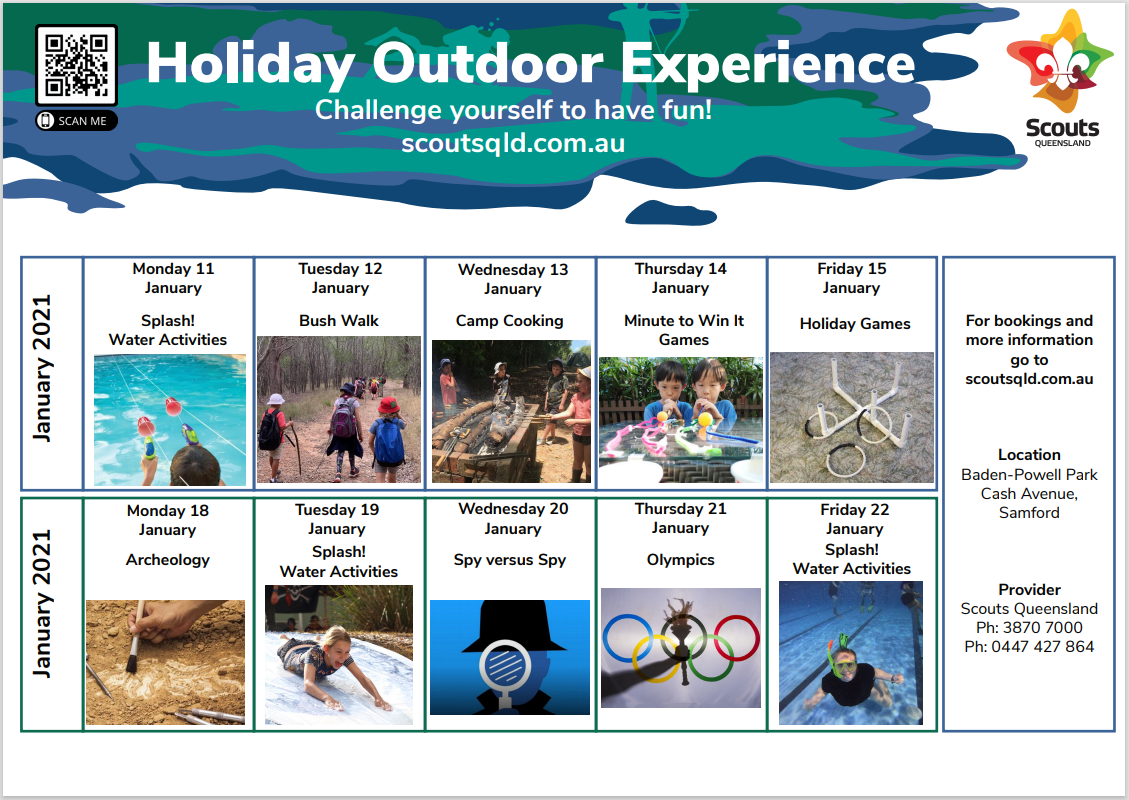 December Program: 10 – 23 (weekdays only)
January Program: 11 – 22 (weekdays only)
Program runs from 9am to 4pm
Drop-off: From 8am
Pick-up: Until 5pm
Taxi option:
Auchenflower drop-off from 7:30am (taxis leaves at 8am sharp)
(bookings essenti

al)
When booking please note the following. The system is a National Scout booking system. If you are not a member of Scouts Queensland, please use the following:
For role please select non-scouting youth,

For Formation please select Queensland Branch Headquarters
To book you will need the following:
A Medicare card number including the number beside the person on the card

Healthcare card or Health provider details if applicable

A passport style photo – head and shoulders only, no hat, no sunglasses, preferably taken against a plain background.
Name and address of two emergency contacts:
Medical details including medication being bought to camp

Have looked at the program and decided on the dates to be booked
For more information contact the Program Development Officer:
Ph: 3870 7000
Ph: 0447 427 864
Email: holidayadventures@scoutsqld.com.au