2021 Brisbane Pride March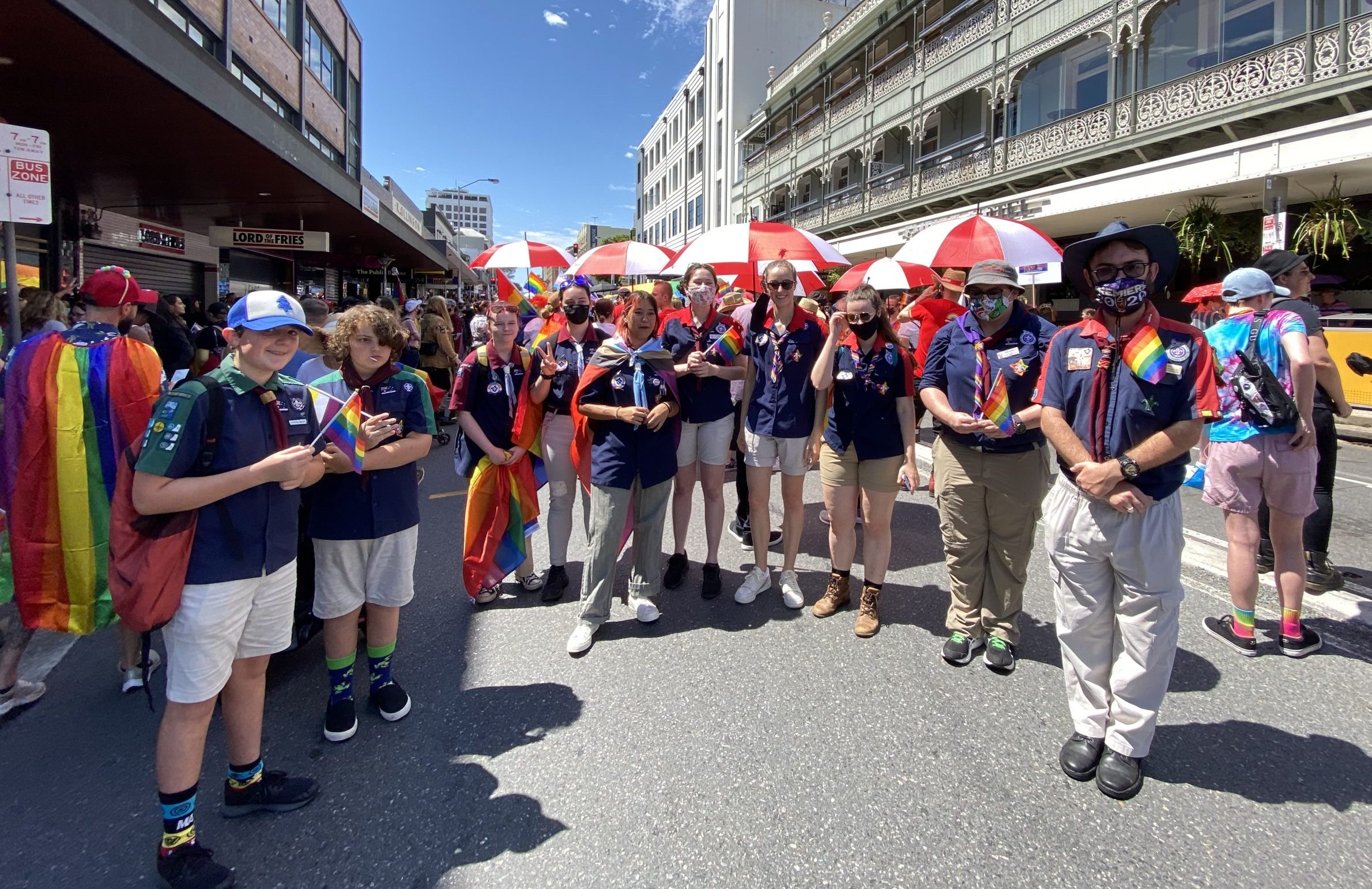 In October, uniformed members of Scouts Queensland had the opportunity to participate in the Brisbane Pride March. This is the second time we have walked in full uniform and are really excited to make next year even bigger and better! Everyone that attended had an amazing time supporting the diverse and inclusive organisation we are. It was a great family event and we are hopeful that more youth members and Leaders will join us next year. If you or your scouting family would like to attend in 2022, please register to receive an email regarding the Brisbane Pride March in 2022, here.
Blanket Badges are still available for $5ea, Please email 190847@scoutsqld.com.au for a Brisbane Pride March 2021 Blanket Badge.