Scouts Queensland proudly offers a varied Holiday Outdoor Experience. We provide a safe place for your children to have fun while you work or take a break during the school holidays.
Giving them an opportunity to develop skills in areas they enjoy, solve problems, and practice their social skills to make new friends.
Our recreational environment helps your kids to "learn by doing", as they engage in games and activities such as scavenger hunts, hikes, swimming, pioneering (building structures out of poles and ropes), and more!
Our flexible program means your child is more than welcome to participate for the program's duration or alternatively, mix n' match activity days to suit your child's interests.
the program (December 2023)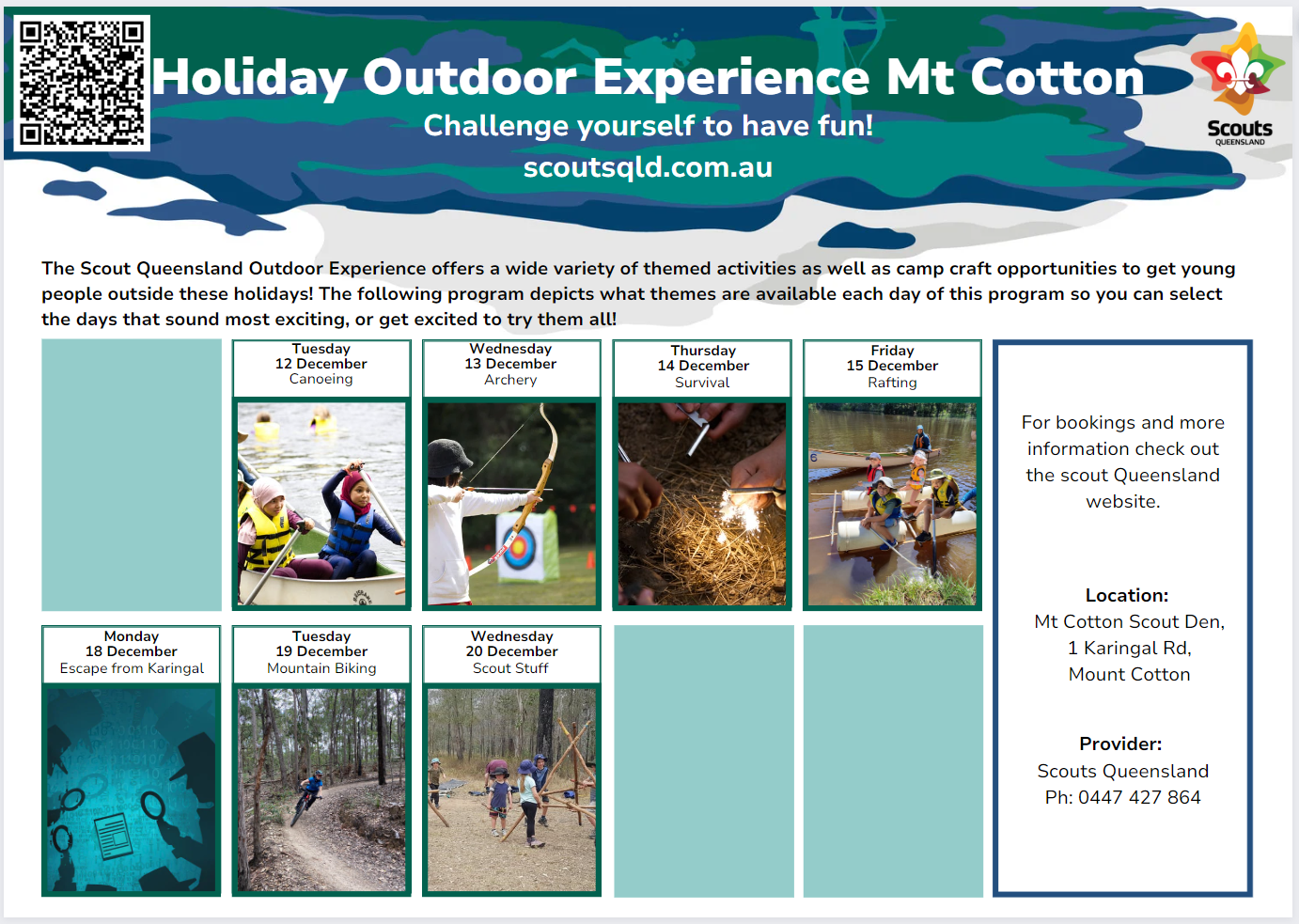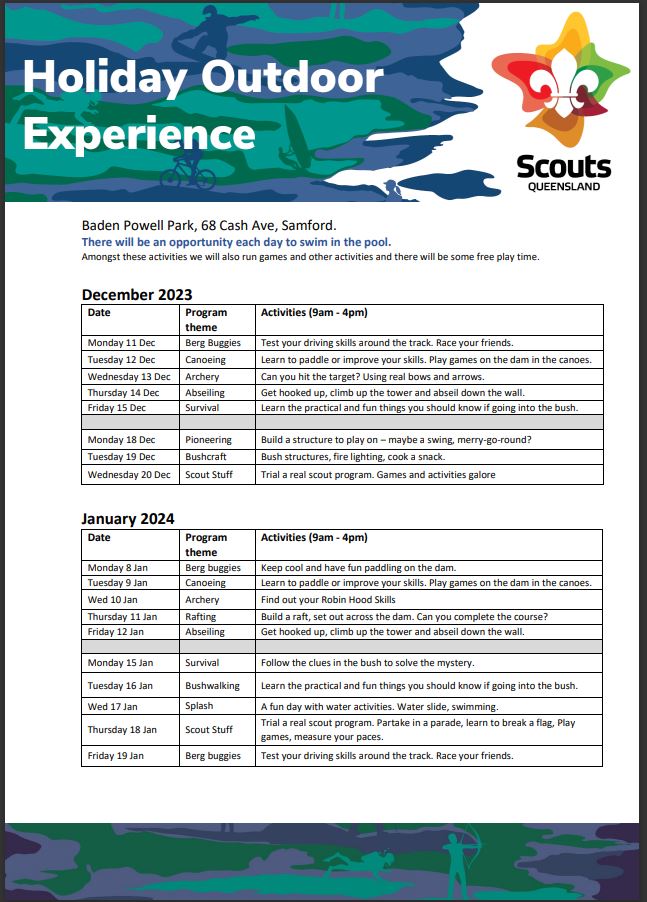 Information

Daily

Karingal Daily Price

These fees do not include any meals or snacks. Each child is expected to bring these each day.

$85.00
| | |
| --- | --- |
| Information | Time |
| Program runs from | 9am to 4pm |
| Drop-off from | 8am |
| Pick-up until | 5pm |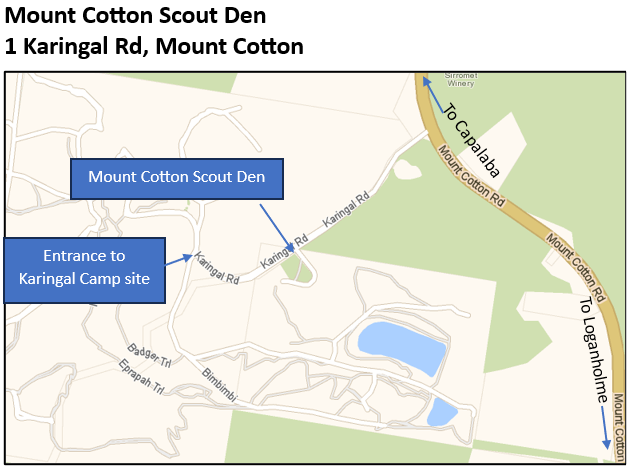 I wanted to congratulate you on the fantastic Holiday Outdoor Experience you organised. He went for two days this week for the first time and absolutely loved it! He was raving about all the amazing activities he was involved in and how great the Leaders all were.
He is not usually one to show such enthusiasm so it was just wonderful to see how much he got out of the days and hear about the great people he met. We look forward to hearing about further Holiday Experiences in the future as we will certainly be booking him in again. A huge thank you to you and the whole team".
I just wanted to let you know that the 5 kids had a fabulous time on Tuesday at 'Survival Day'.
They were still very excited when we picked them up and raved about the things they learned.
Please pass on my feedback and we look forward to signing up for another activity next holidays.
Just a short note to say how much our granddaughter really enjoyed her two days at the Park this week.
Thank you for all the work you and the team put in and congratulations on the success of the program.
For more information contact the Program Development Officer: Gill Hall
Ph: 3870 7000
Ph: 0447 427 864
Email: holidayadventures@scoutsqld.com.au