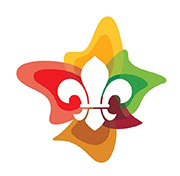 The Kiwi Woggle is an annual Scout Section Camp held at Easter each year within the boundaries of the Suncoast and Fraser Coast Regions with the first camp in 1946.  Districts within these regions are allocated to host the camp on a rotation.
The annual "Kiwi" woggle camp commenced as a lighthearted act, with a huge animal's vertebra, serving as a woggle for a standard Queensland Scarf.  Later when "Kiwi" was out in the bush on his travels, he came across a timber cutter cutting logs and saw a large burl on a tree which was requested to be taken off.  He arranged for the centre of the burl to be taken out and this became the celebrated "Kiwi Woggle"
This is the original story as told to the Millbank Scout Group at the first annual meeting by "Kiwi" himself.
The Kiwi Woggle is the longest running competition Camp for the Scout Section in Queensland and the 2023 Kiwi Woggle will be hosted by the Nambour District at the Dunethin Rock Scout Camp on the Maroochy River.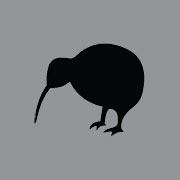 'Kiwi' was the craft name for David Weir whose service commenced in Toowoomba as an Assistant District Commissioner in 1938, ad for 8 years, he served either in this appointment or as District Scoutmaster, a service broken only by a period as full-time member of the Volunteer Defense Corp.
At the end of the World War 2, he was appointed Field Commissioner for the Central Region from Gympie to Rockhampton, with Field Commissioner L.V, "Beaver" Masters serving the Northern Region and Field Commissioner J.J. "Badger" Richardson overseeing the South-South Western Region.
In 1949, "Kiwi" serviced the Northern Region from Bundaberg North, with "Badger" Richardson as Field Commissioner of the area south of Bundaberg.  "Kiwi" built up a special image, and even today the name "Kiwi" is still respected and revered in all parts of the State.  He resigned as a Field Commissioner in 1959 at the age of 70 years.
He was awarded both the Cub and Scout Wood Badges, and held dual Honourable Charges of Deputy Camp Chief (D/D/C) and Akela leader (Ak/L) from 1956 to 1961, when upon retirement he was appointed as Honourable Deputy Camp Chief. Today, these two appointments are combined as "Leader Trainer". For his services to the Movement, he was awarded the Medal of Merit in 1957.