Tyakunda District Venturer Camp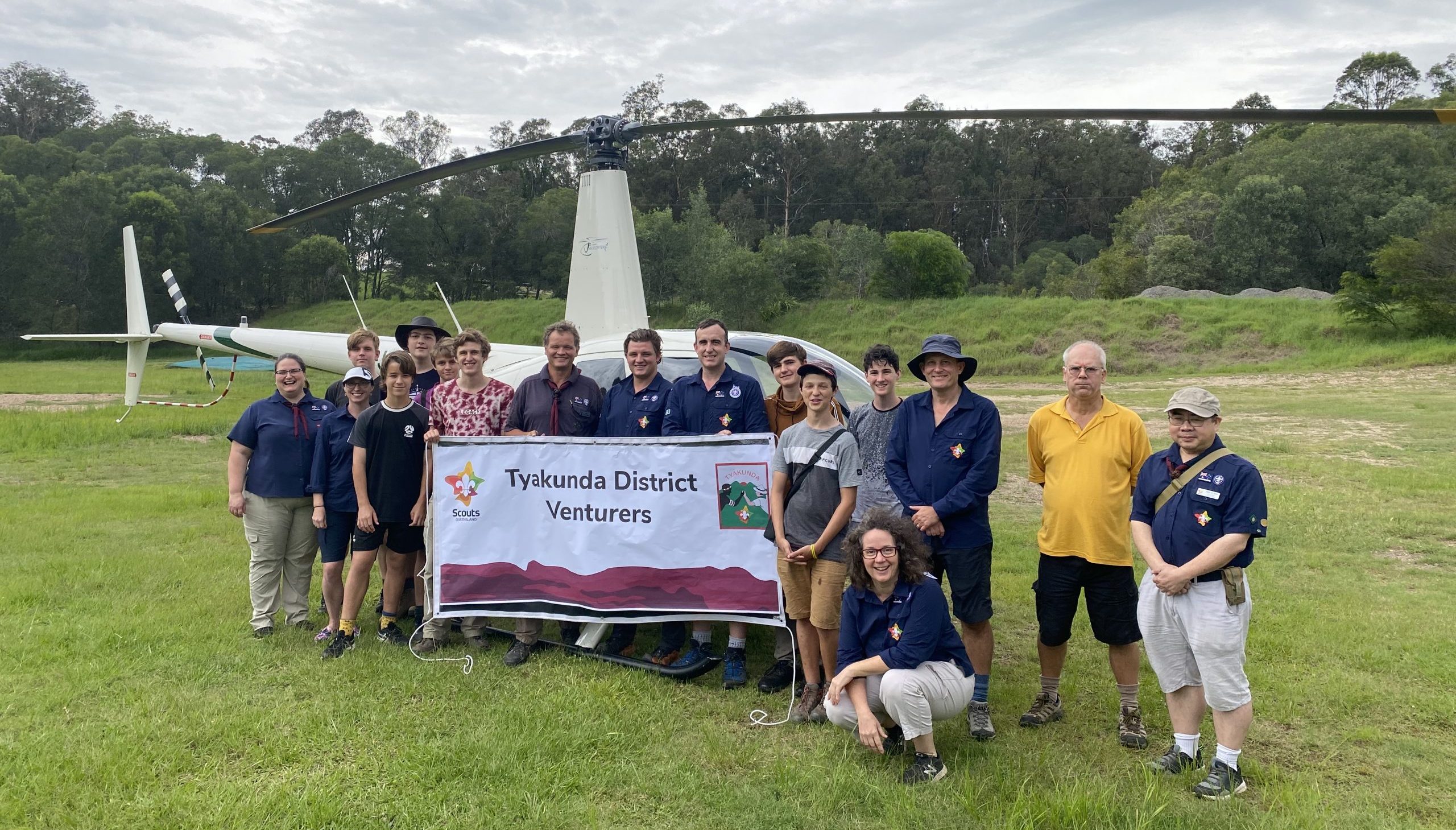 On the weekend of 27 – 28 of November the Tyakunda District Venturers came together to organise a flight-based camp held at Karingal Scout Camp at Mt Cotton.
The program included:
Model aircraft & glider flying
Model aircraft design and build
Drone build, education and flying
Powered parachute ground demonstration
Helicopter operation including opportunity to fly from Karingal in an R44 helicopter
Talks & presentations from both Venturer Scouts and professionals on principles of flight, flight planning and wind tunnels
Scouting Aviation History – Presented by Hsien-Jin Teoh
Stand Up Paddle boarding
The Venturer Scouts used charts to plan the route they would like to fly considering Airspace, Terrain, flight time and where they would like to go. Once the route was planned it was then approved by Mawgan the helicopter pilot who is also a Rover Scout and Leader within the District.
The weather cleared in the afternoon to allow us to undertake onsite helicopter flights from Activity 3 at Karingal Scout Campsite. The Venturers that took up the optional experience were absolutely exhilarated by the experience.
There was also an opportunity to design and build a plane that measured nearly 2 metres and was powered by 2 blowers with controls for the flap's ailerons and rudder. One of the Venturer Scouts brought along a Cessna model plane and a Leaders brought a model powered glider.
In future the District would like to offer this experience to other Venturer and Rover Units as it is a unique experience that will leave lasting memories. Thanks must go to the Tyakunda District Leaders especially Claire, Lasse and Mawgan and thanks also to Scout's Queensland for their support in allowing this event to go ahead. Finally, V2 Helicopters were instrumental in making this happen by allowing us to hire the helicopter and use it at a Scout Campsite. We look forward to their continued support in Scouting Rotary wing activities.
This kind of activity really does live up to the motto of Venturer's "Look Wide".
James Cuneo
Acting District Commissioner
Tyakunda District