International Women's Day 2022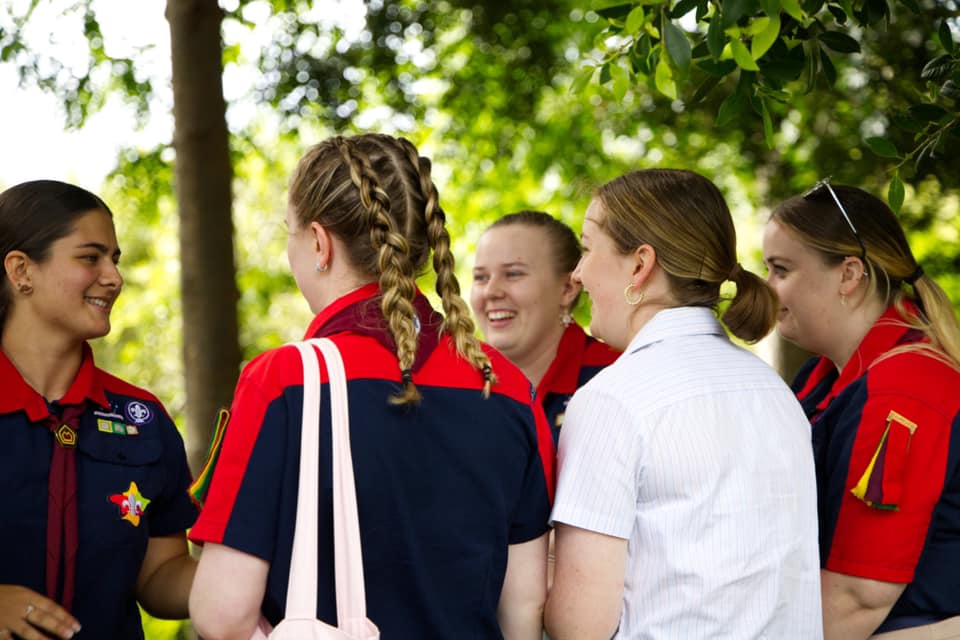 For International Women's Day 2022 we wanted to give the girls a shout out, and in turn we received some lovely comments from the ladies in our community:
"Scouting is so much better for having opened its doors. I am old enough to have been excluded as a child so I did Brownies and Guides which just weren't for me. At nearly 14 I told my dad I'd had enough and he uttered the immortal words: you should try Venturers. To which I responded: what's that? Long story short I am a Queen Scout and a leader with 2 children in the Movement and I am such a devotee of scouting and what it offers ALL children – and adults." – Rachel M
"A big thank you Scouts for opening scouts up for females back when I was young early 90's. I was one of the first Female Joey Scout at Caboolture den. I remember being so happy when my mum told me I could join, as my older brother was a cub and I wasn't allowed to join until Scouts allowed Females. And now I'm a leader and both my children are in Scouting." – Sarah M
"I did Guides as Scouts was just for boys, now both my girls are Scouts and LOVE it!" – Rebecca E
Scouts Queensland is dedicated to maintaining an equal world free of bias, stereotypes and discrimination. The girls and women within the Scouting community are essential to our movement, they are our leaders, our friends, our colleagues, and our inspiration. Keep it up girls!