Tales From Our Heritage:
Meville Haysom – Leader and Artist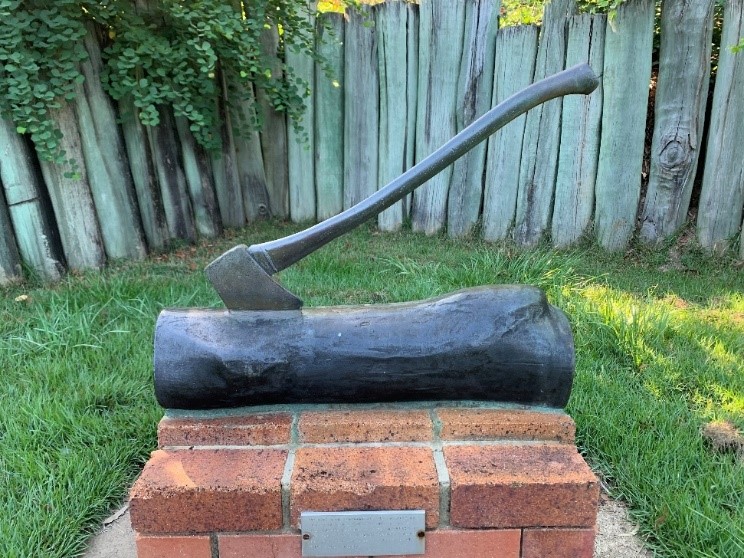 The Charles Snow Memorial Axe and Log outside the Training Centre at Baden-Powell Park was designed and its construction supervised by Melville Haysom.
Melville was Headquarters Commissioner for Rovers 1951 to 1955, and also Headquarters Commissioner for Training 1952 to 1955.
The Axe and Log is the symbol of Wood Badge Training in Scouting Worldwide and was chosen by Francis Gidney, the first Camp Chief of Gilwell Park in England, as a symbol expressing the outdoors and woodcraft side of Scouting.  The symbol also represents safety and practical activity in Leader Training and Scouting.
Melville therefore chose this symbol for the Snow Memorial in recognition of the contribution that Charles gave to Leader Training and Scouting in Queensland.  The Snow Memorial Axe and Log was originally unveiled at the Mt Coot-tha Lookout in 1954 and later relocated to Baden-Powell Park, Samford.
Melville's Scoutcraft name was "Kala Nag" and he left many Scouting legacies.  He was an artist and lecturer at the previous Central Technical College, and he was art critic for the newspaper.
He was first a Cub Master with Indooroopilly Group in 1939, and after a break from Scouting due to War service, Charles Snow appointed him as his successor to Branch Commissioner for Training in 1952.  This was the period when Wood Badge training was moved from Eprapah campsite, Victoria Point, to Baden-Powell Park, Samford.  During this transition time, Melville used his farm property "Merri Merri" at Kenmore as a training centre.
Melville was a Deputy Camp Chief (Leader Trainer) and his Wood Beads and sheath knife and belt, with original Eprapah stamp, are on display in our Heritage Centre.
He attended the Fraser Island Adventure in 1951, with his son, Noel, where he instructed participants in sketching.
Melville designed the Branch Headquarters Badge, worn by members of the Branch Headquarters team.  He also designed the "Kulgun" emblem the original name for the training portion of "Baden-Powell Park".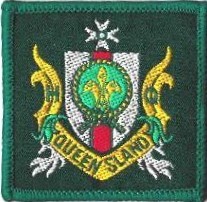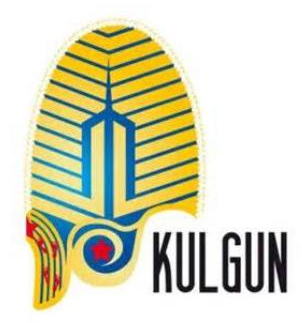 A member of the Heritage team, Mrs Pat Dryden OAM, has recently written and published a book on the life of Melville and his wife Yvonne, titled "Merri Merri – Life of the Twin Arts".  Copies of the book may be purchased from https://patdryden.com
"The Adventure in Scouting continues"
Scouts Queensland Heritage Team