Millbank Scouts Take Charge
BundabergNow recently wrote an article on Milbank Scout Group's Success at Kiwi Woggle, here's what they had to say: 
"Local scout groups spent the Easter long-weekend in Gympie vying for the coveted trophy in this year's Kiwi Woggle Competition.
Millbank Scout Group Leader Graham Pearce said there were in 21 patrols at the Kiwi Woggle Competition, with groups travelling from as far north as Moore Park Beach, south to Brisbane and west to Kingaroy and all were vying for the Kiwi Woggle trophy."
Read more here.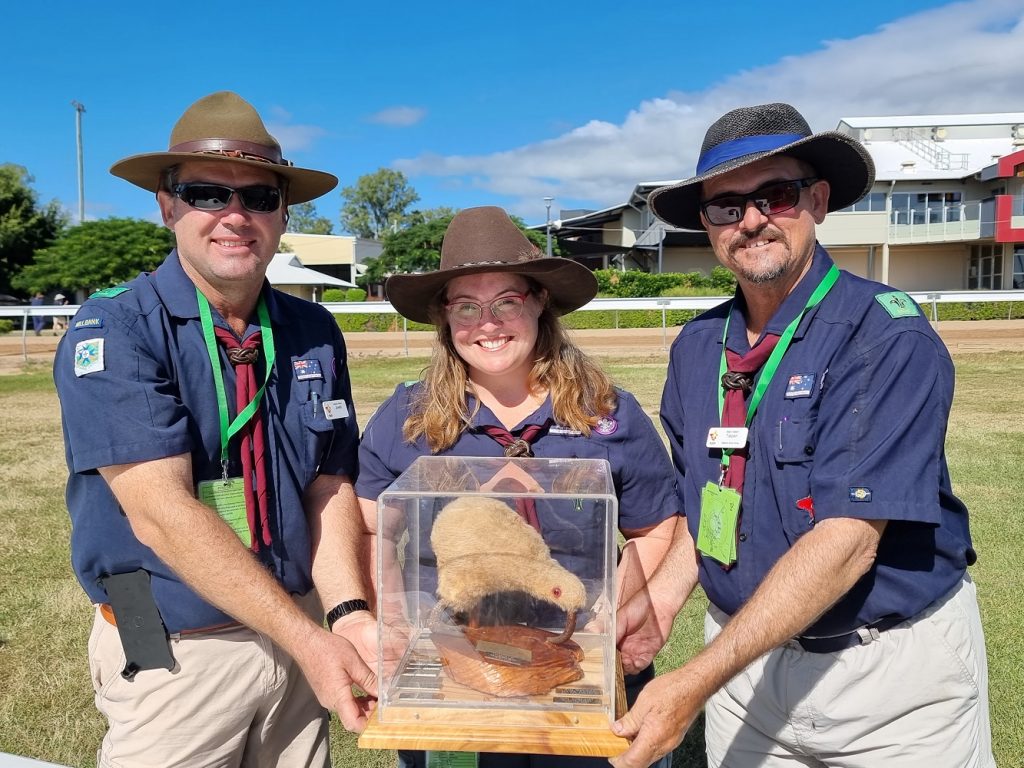 Fraser Coast Regional Council Ropes Grant
Recently a number of Scouts attended the annual competition camp "Kiwi Woggle".  This year it was hosted in by Gympie district and the camp was filled with activities. The base I found most enjoyable was the off-site vertical activity base.  At this activity base we participated in, abseiling, prusiking, crate stacking and a low rope activity.  Out of these activities my favourite was created stacking.  This was because you and another patrol member, had to work together to "climb up" the crates whilst the rest of the patrol (the ground crew) were adding additional crates to the stack you were standing on. My patrol went 11 crates high! Another exciting area of this base was abseiling off the side of a building.  The leader team worked very hard to ensure everyone had fun.
These actives were made possible due to the grant received from Fraser Coast Regional Council for the purchase of new abseiling equipment.  Because of the generous grant more activities of this type can be performed by more Youth Members in Fraser District.  Thank you FCRC.
Andrew Stevens,
Moonaboola Sea Scouts