SDG 7 – Affordable and Clean Energy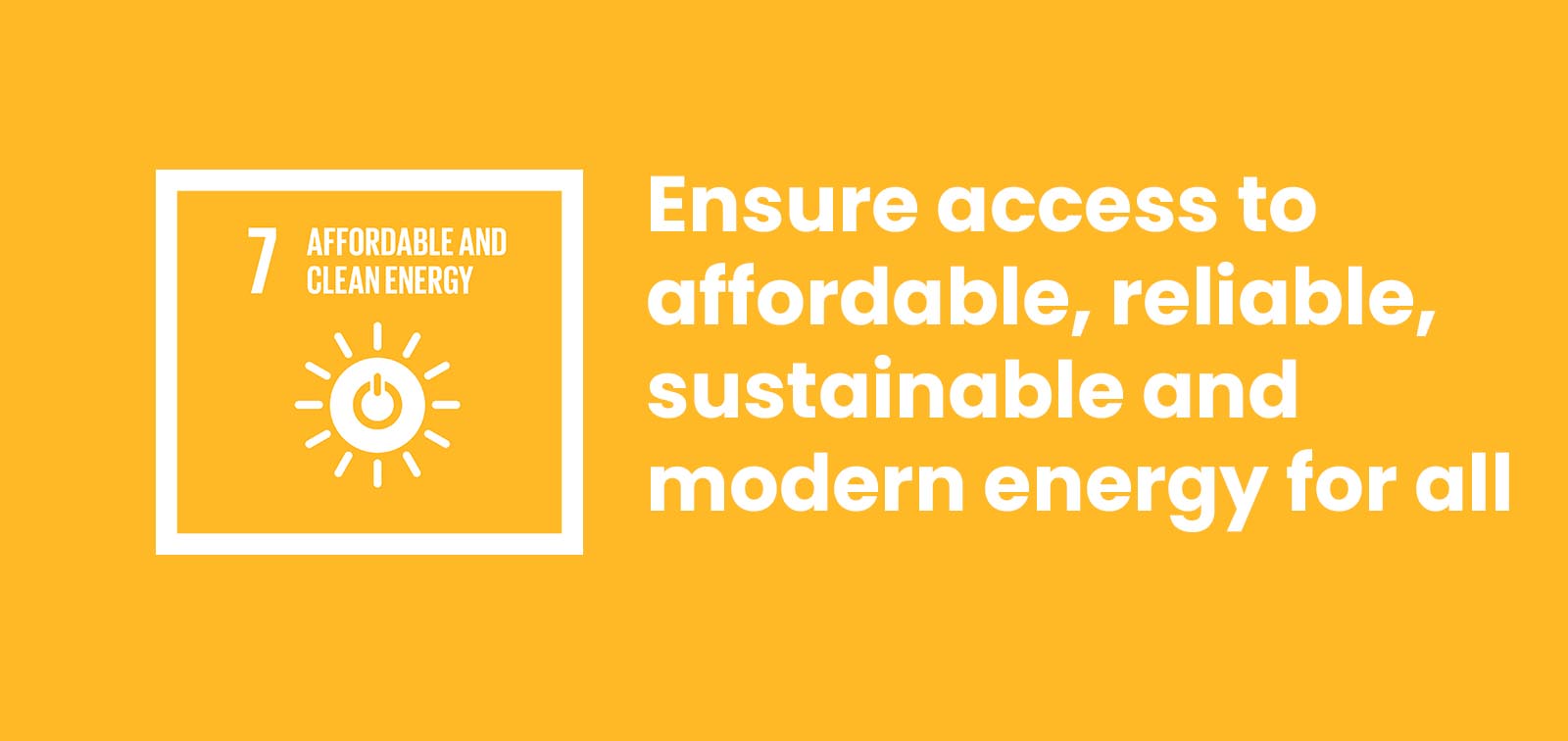 Sustainable Development Goals (SDG) 7 – Affordable and clean energy
Ensuring access to affordable, reliable, sustainable and modern energy for all
Renewable energies are those that can be renewed or regenerated naturally, used without a time limit.  Energy is a dominant contributor to climate change.  Think globally and act locally to live sustainable lives by taking action to reduce these negative impacts. 
PLAN  >  DO  >  REVIEW
Activity 1 – Scouts go solar handbook
Gain awareness of solar energy by having a unit member each week pick an activity from the Scouts go solar handbook.  Clean energy means clean air. 
Take action by that member leading the activity at the next day meeting or camp. 
Inspire others by reviewing the activity, and making suggestions to incorporate it into home life, school life, work life, and Scouting life. 
Activity 2 – Den energy audit
Gain awareness by asking what are the different types of devices around the unit member's home that use energy (such as electricity for air conditioning, gas for cooking stoves, electro-magnetic for contactless chargers, thermal energy for solar hot water, petrol for cars, solar light for clothes line).  Ask about what technologies can waste less energy (such as light switch sensors for unoccupied rooms).  Ask the group committee for the quarterly electricity and gas costs.  Look at ways to reduce energy use (and thus, save money). 
Take action by doing an energy audit of the den.  Draw up a checklist (room lights, security lights and alarms, temperature controls, electrical devices, insulation, roof skylights and solar tubes, wide eaves, nearby trees) – Examples one and two.  What items can be made more energy-efficient?  Star-rating system?  What can be improved? 
Inspire others by reviewing the activity, discussing the energy sources (fossil fuel power plants, solar, wind, etc.), and undertaking the activity at home.  What energy savings and cost savings can be found?  Review the project every six months as the seasons change. 
#Scouts4SDGs movement  |  Scouts Australia's Sustainability Strategy & Action Plan
As a special in Queensland you can order the special Qld Scout SDG Badge
that can be worn on your uniform or any shirt you have.
Prepared by the Scouts Queensland – Environment Education Team, April 2022. 
Hyperlinks list
| | |
| --- | --- |
| dominant | https://en.unesco.org/themes/education/sdgs/material/07 |
| sustainable | https://www.naturalcapitalpartners.com/sustainable-development-goals/goal/affordable-and-clean-energy |
| action | https://en.unesco.org/themes/education/sdgs/material/07 |
| handbook | https://www.scout.org/ScoutsGoSolar-manual |
| ways | https://www.sustainability.vic.gov.au/energy-efficiency-and-reducing-emissions/save-energy-in-the-home |
| one | https://www.scouts.ie/Scouter/National-Stuff/National-Mailings/National-Mailings-2019/Scouting-Den-Energy-Audit-Survey-2019-Form.pdf |
| two | https://www.sa.gov.au/__data/assets/pdf_file/0004/75910/190514-Do-your-own-home-energy-audit.pdf |
| #Scouts4SDGs movement | https://scouts.com.au/blog/2019/05/29/scouts4sdgs/ |
| Sustainability Strategy & Action Plan | https://scouts.com.au/blog/2020/04/14/sustainability-strategy/ |
| Environment Education Team | |