Proserpine Scout Group has been involved with a project honouring the service of ex-service personnel who fought in the Boer War, WWI, WWII and other military campaigns.
Prior to Anzac Day the Proserpine Cemetery came alive with Joey Scouts, Cub Scouts and Scouts from the Proserpine Scout Group, who were out in force placing over 380 Australian flags next to the graves of ex service personnel from the various campaigns. The flags at the cemetery will stay in place for four weeks.
Youth members learnt more about their own family's involvement in the war while placing their flags. Extra information was learnt by all, making it more than just a name on the headstone but keeping their memory alive.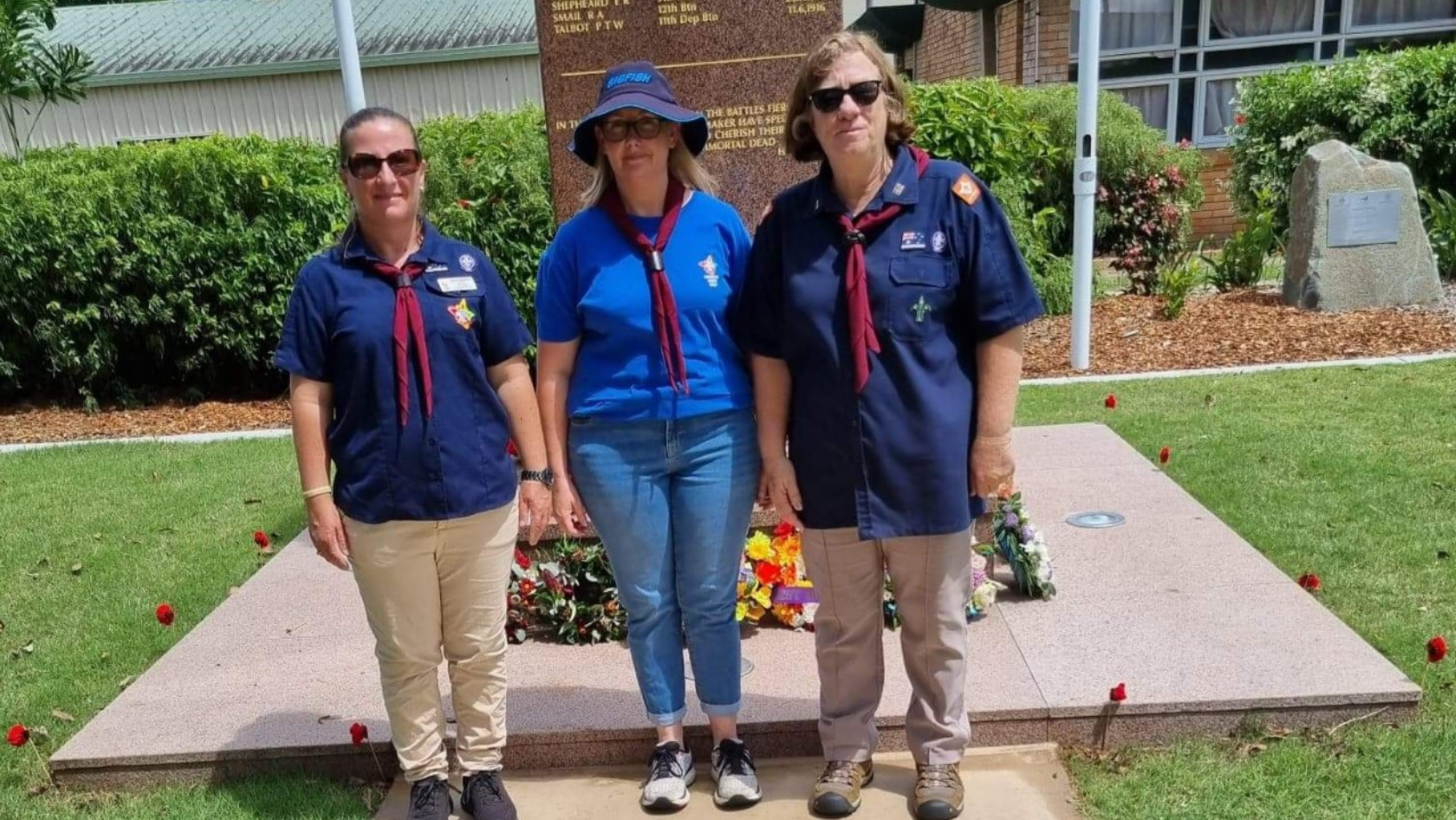 Scout Leader Lyn Burke and Ex-Scout Leader Lloyd Fox started placing the flags themselves for ANZAC Day six years ago and have now enlisted the scouting youth members to help. Lyn and Lloyd have spent four years researching military history of service personnel from Proserpine and the region and wrote a book documenting their findings.
Despite the wet conditions on ANZAC Day members of Proserpine Scout Group attended the ANZAC Service and march.
Some members of scouting also attended the dedication of the new Cenotaph that was unveiled on the 23 March along with the official opening of the Proserpine Entertainment Centre that had to be rebuilt following the devastation of Cyclone Debbie five years ago.
Mary Wallace DL Hibiscus Coast District