Joey Scout Bear Hunt 2022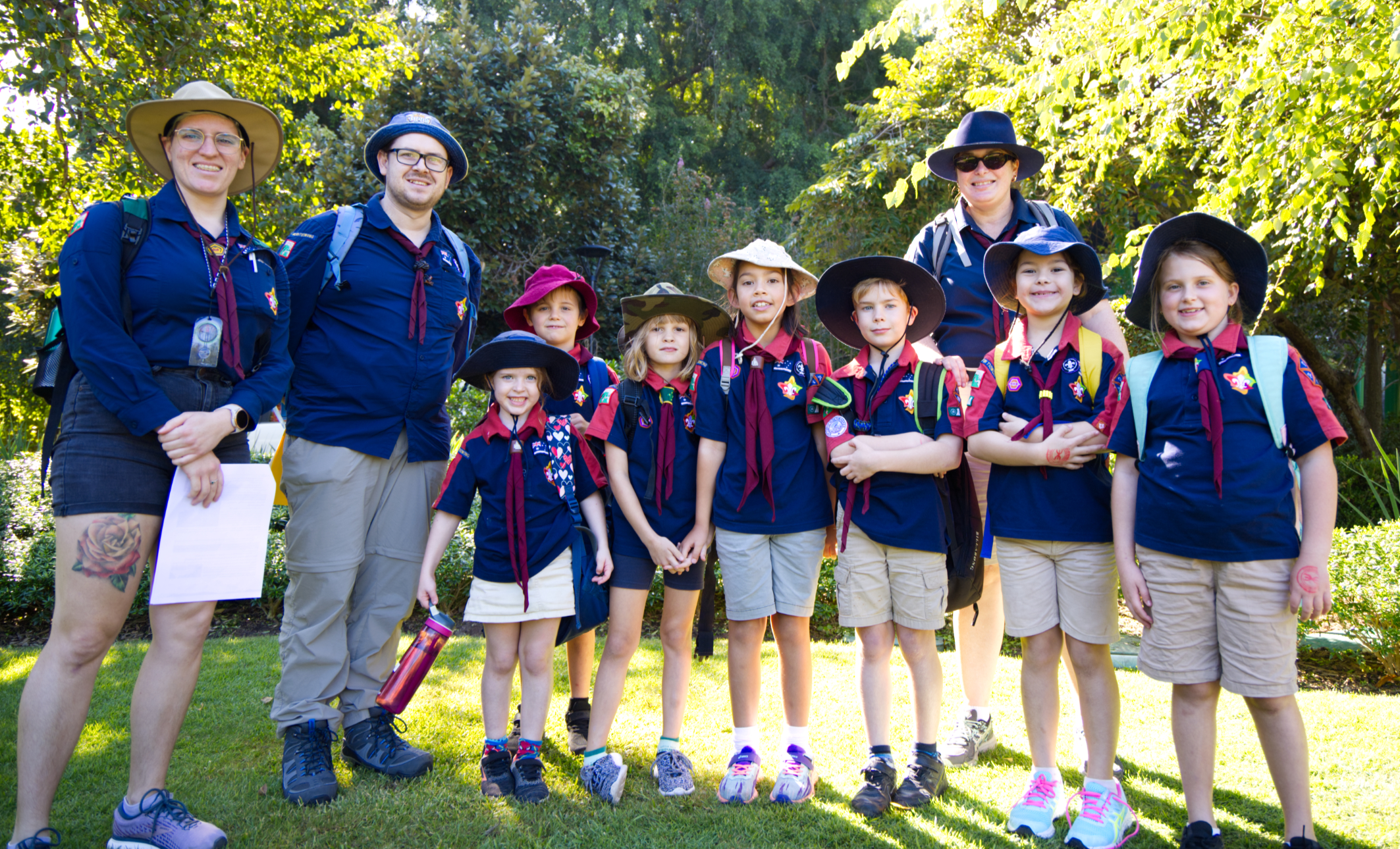 On Sunday 29 May, there were Joey Scouts bouncing in from far and wide to attend the various Joey Scout Bear Hunts being held throughout Queensland.
In Brisbane, the weather was perfect for the Joey Scouts plus Leaders and Supporters to explore the city.  The Joey Scouts started off at ANZAC Square, investigating the Shrine of Remembrance, the Memorial Galleries, and the brand-new memorial recognising our indigenous servicemen and servicewomen.  At the General Post Office they were able to post letters they had written.  The route then took them past street art and the majestic St Stephen's Cathedral to the Cross River Rail Experience Centre.  The staff at the Centre were very excited to have us all visit, and to show the Joey Scouts the interesting things they had found buried under modern Brisbane.  The Joey Scouts also learned about public transport and digging tunnels.  The City Botanic Gardens and adventure playground were a big hit.  Then it was on to the hard work of virtually digging up dinosaurs on the big screens of The Cube at QUT.  Ice blocks from the Rover Scouts were a great refuel to get through the last leg over the Goodwill Bridge and into the Southbank Arbour, the Epicurious Garden, and along the Brisbane River, to finally locate Branch Commissioner, Nick "Bear" Warwick, at the landmark Brisbane sign.
Further north in Townsville, Joey Scouts navigated through Townsville's beautiful Palmetum Botanic Gardens, walking through the rainforest looking for cut-outs of bears, looking at the cactus garden, running through an obstacle course, making bear marionettes and enjoying a picnic lunch together, and generally having a really great time.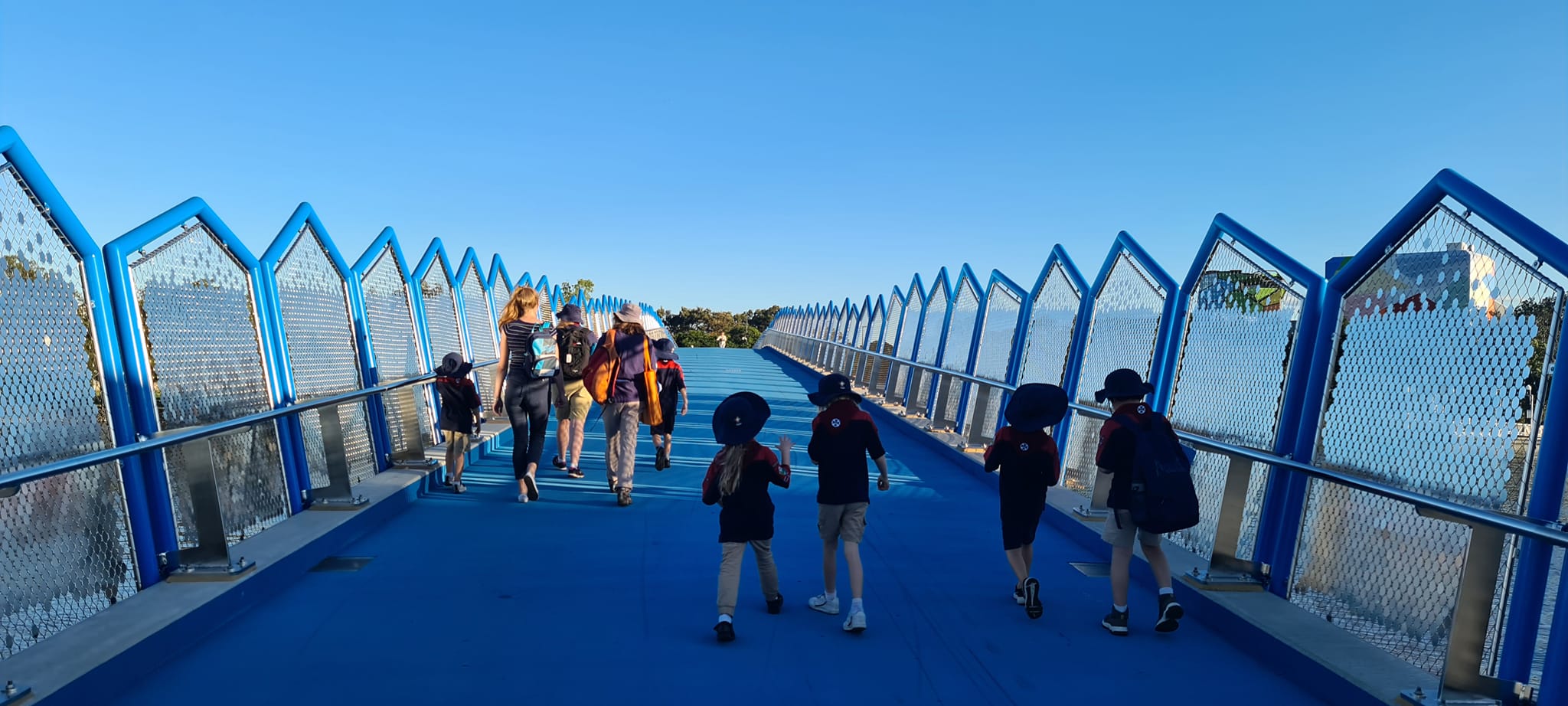 Meanwhile, down on the Gold Coast, the Joey Scouts used four different modes of transportation and walked four kilometres in search of their Bear.  Twice they thought they had found Bear – but then they remembered that koalas aren't really bears.  Some Joey Scouts were looking for a stuffed bear; others hoped they would find a real bear.  All were pleasantly surprised to discover a Grizzly Bear at the end with Tiny Teddies for everyone!
Joey Scouts in Far North Queensland are looking forward to having their Bear Hunt at the start of Term 3 activity on 12 July.
BRAVO to all our Leaders, Adults, Rover Scouts, Venturer Scouts, Scouts and Cub Scouts for helping our Joey Scouts have an exhausting but amazing day.  We're looking forward to the 2023 series of Bear Hunts already!
We can't wait to see all our SEQ friends again at our next major activity, Joey Scout Jaunt, at BP Park on Saturday 6 August!