Grey Wolf Hike for Bribie Island Cub
Eva D from Bribie Island Cub Scouts lead a patrol on her grey wolf adventurous activity in the Glasshouse Mountains. The rainy weather held off and they completed the 7.6km hike having to navigate through some muddy patches.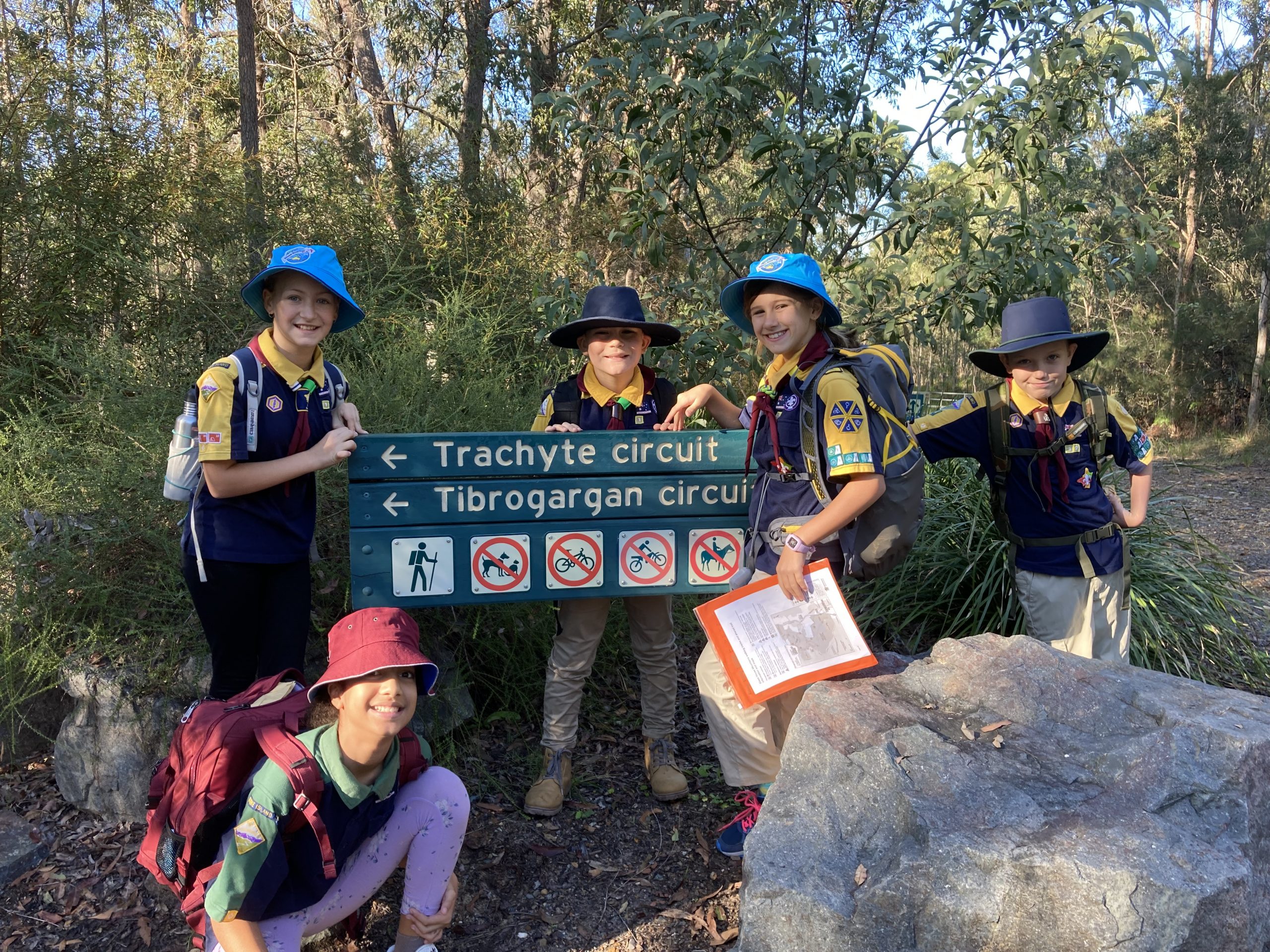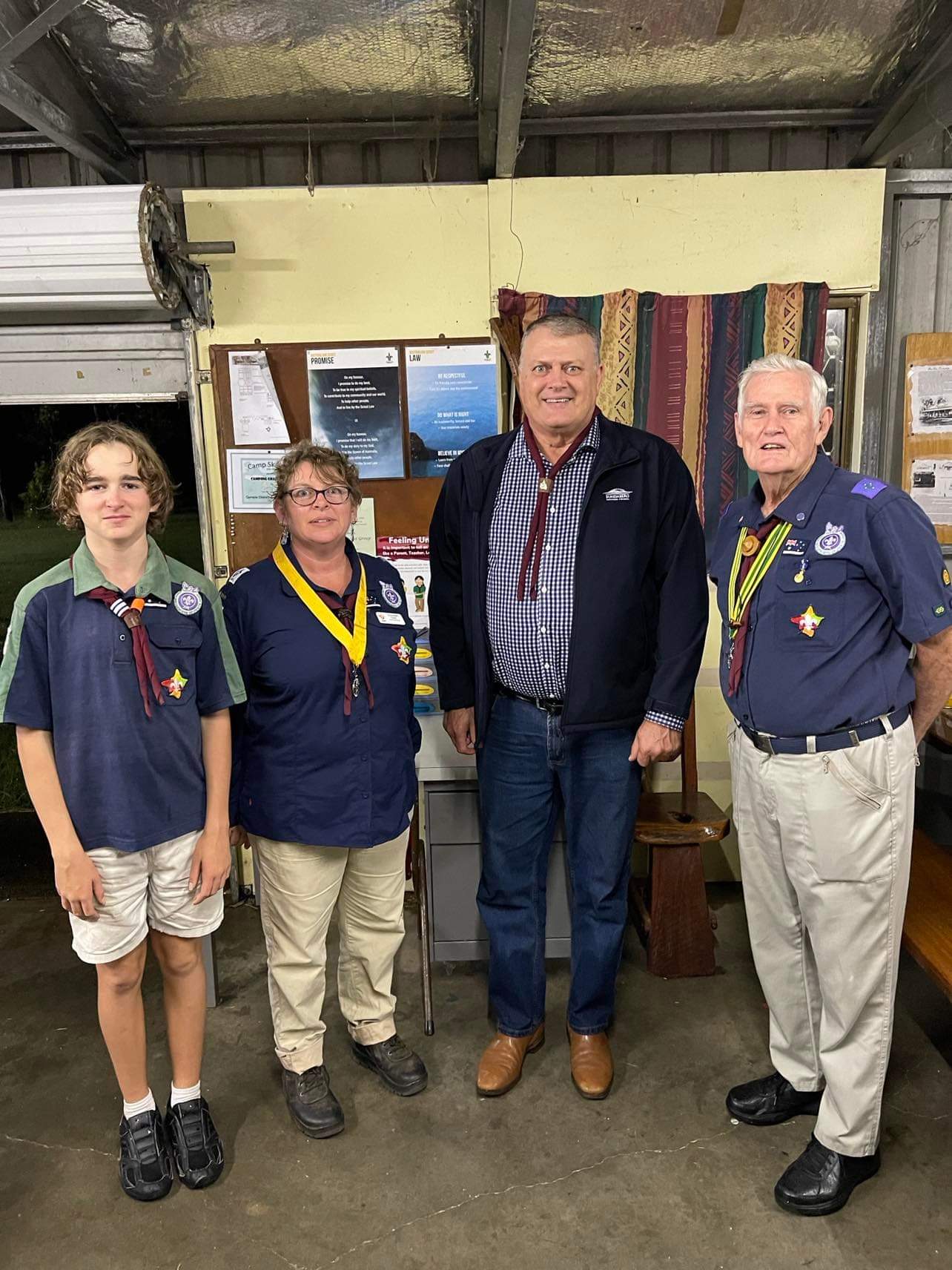 Gin Gin Scarfing Up
Gin Gin Scout Groups ARM was on Tuesday 17 May. Local Councillor and Group Patron, Wayne Honor attended and received his supporter's scarf from Wide Bay Region Commissioner Maurie 'Finch' Wilson, with Group Leader Tammy 'Croc' Bradfield,  Secretary Felecity 'Sona' Manderson and PL Kit Bradfield looking on. Councillor Honor is a life long Gin Gin resident and a huge supporter of Scouting in Gin Gin. He was very honoured to receive his scarf and woggle. 
Bunya Park Scouts with ABC Journalist Mahnaz Angury
Bunya Park Scouts were invited to attend an informal afternoon on the 27 April with Mahnaz Angury, ABC Journalist.
Mahnaz  has heard so much of our city being a Refugee Welcome Zone and has suggested meeting our young leaders over tea / coffee and start a conversation. 
Mahnaz shared some of her stories as a refugee and working as an interpreter and a journalist with the ABC. 
The gathering also allowed our Scouts to develop networks within the Toowoomba community.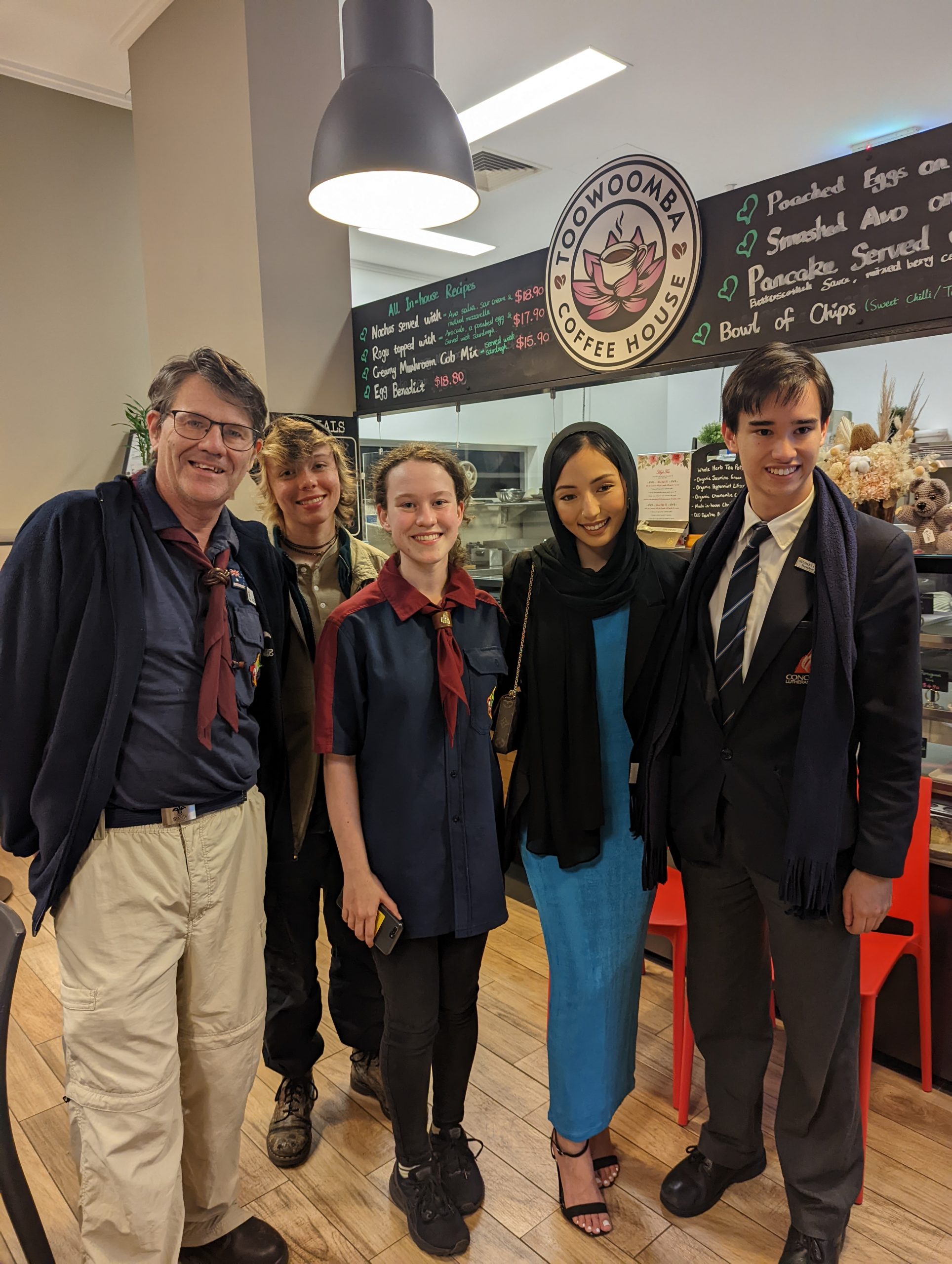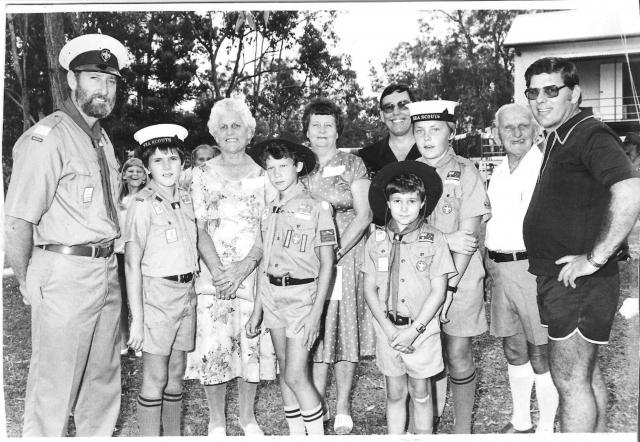 Noosa Sea Scouts Celebrate 70 Years
Noosa Sea Scouts have big plans to celebrate their 70th birthday, NoosaToday tells all:
"The focus of the anniversary will be a community event on Sunday 21 August, with an overnight camp for the Scouts and Cubs on 20-21 August. The day itself will feature a campfire sausage sizzle, presentations and an exhibition of Scouting memorabilia on the theme of Youth of today, leaders of tomorrow." 
Hibiscus Coast District Metrogaine Orienteering Event 
29 keen youth members of Scouting and 12 leaders and adults, put the "Out" in scouting after having cabin fever from being indoors due to wet weather.
On Sunday 15 May 2022 the Hibiscus Coast District Adventurous Activities Team ran a Metrogaine Orienteering Event in Mackay. The event started and finished at Banksia Scout Den, from 3:00pm to 5:00pm. Members of scouting from Proserpine and Sarina travelled to Mackay to join with Mackay City Central and Banksia Groups for this valuable learning experience.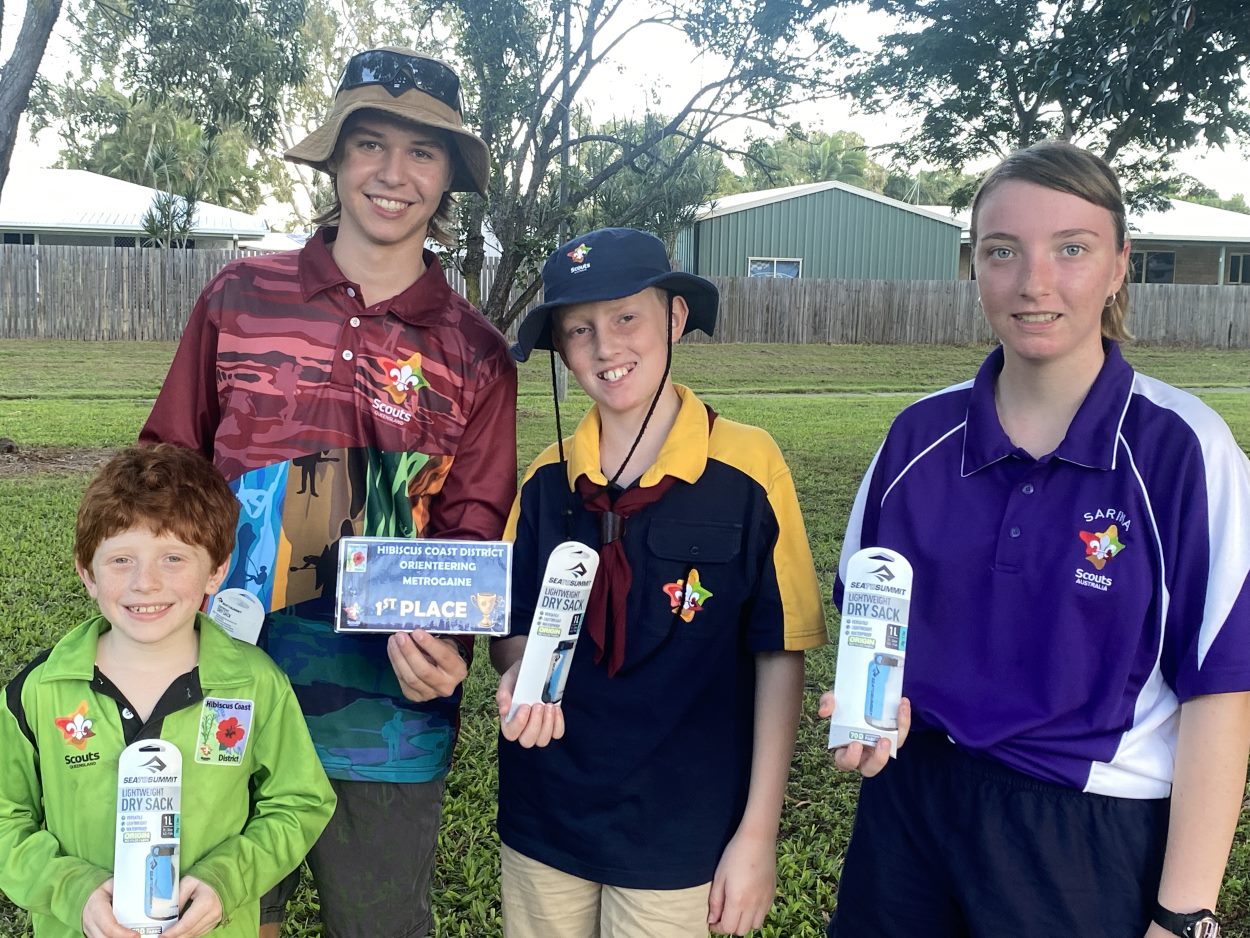 The event involved scouts from all sections, from 7 year old Joey Scouts to 24 year old Rover Scouts, navigating (using only a map, no compass required) and racing in small groups around the streets of Andergrove to try to get to as many of the 22 control check points as possible in the time allowed. It provided a great opportunity for scouts to meet new friends and develop their teamwork and navigational skills in a fun environment.
 As a bonus signing off on some Outdoor Adventure Skills (OAS) from Stages 1-3 Bushwalking for those who achieved the required outcome for the tasks at their Level.
Hibiscus Coast District Adventurous Activities Leader Alex Cinelli said that even though it was the first time that a Metrogaine Event was held, she felt that it was big learning experience but still a great success.