Moore Park Beach Scout Group won the Mafeking Shield!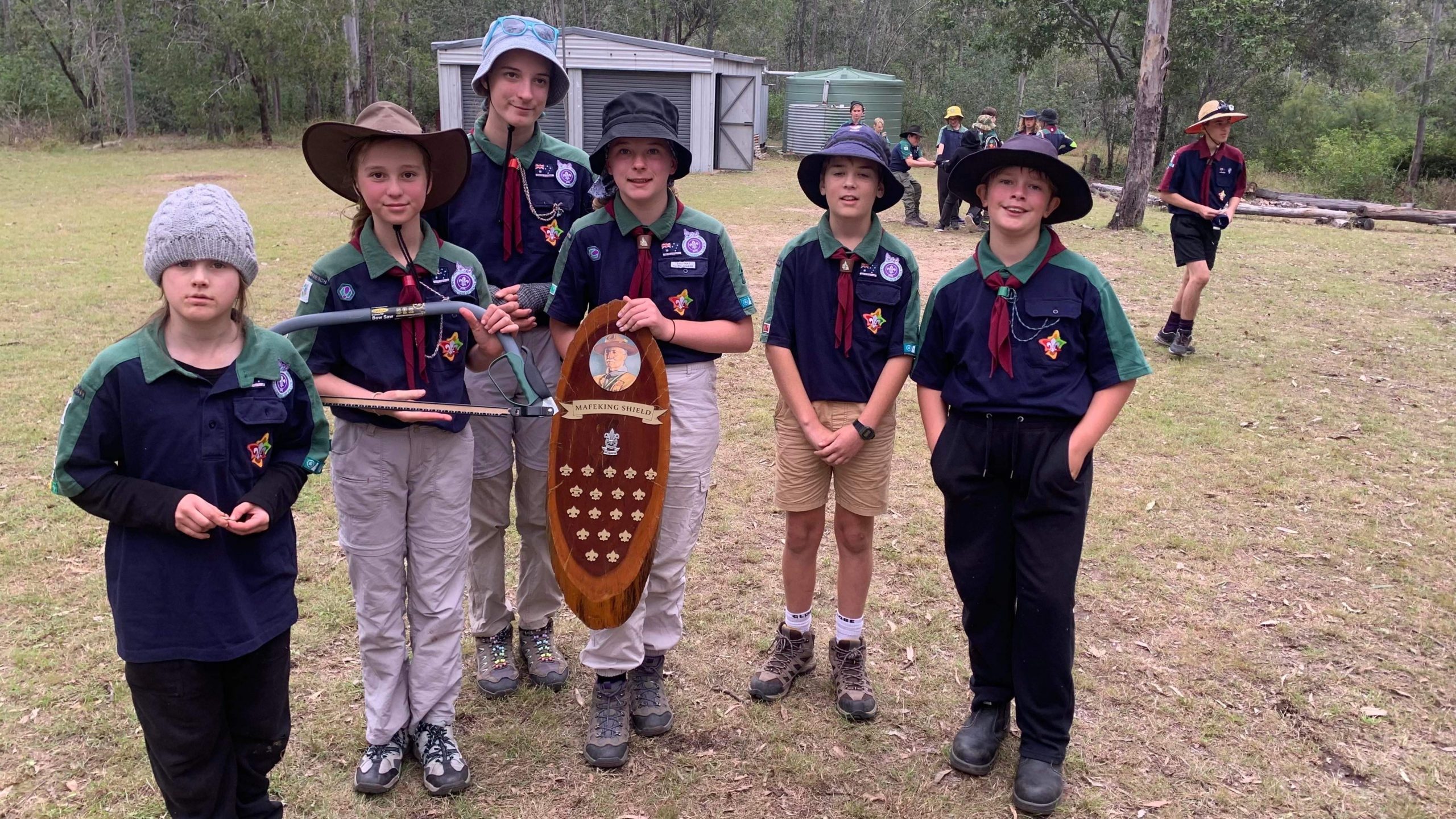 It's a competition survival camp for the Scout section hosted at Mafeking Camp in Childers (the temperature drops down to around 1oC at night). It pays tribute to how BP survived during the Boer War at Mafeking in South Africa, 1899.
Bundaberg District and Bauple Scout Group competed for the shield this year. The Scouts must construct their own sleep shelters with branches and sticks found around the site, construct a safe fire pit and cook all meals on the open fire without Leader assistance.
BRAVO, especially as this is only our second year attending!