The Great Australian Scout Cook Off
Scouts in Action Month is on again for 2022.  In its thirteenth year over 240,000 youth and adult members from around Australia and overseas have participated in programs from first aid in 2010 to Sustainable Development Goals in 2021.
This year is all about getting outside cooking and of course having heaps of fun. 
The website has programs and activities for all sections and of course there is the 'Cook Off' that you can hold within your Unit, Group or even better your District.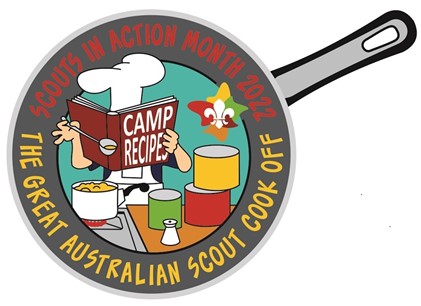 So join in the fun and register your Unit or the whole Group at www.scoutsinactionmonth.com
Don't forget to get your unique Scout in Action Month Badge, the frypan badge also available via the website.