Youth Members from The Chinchilla Scout Group Light the Way for others to Study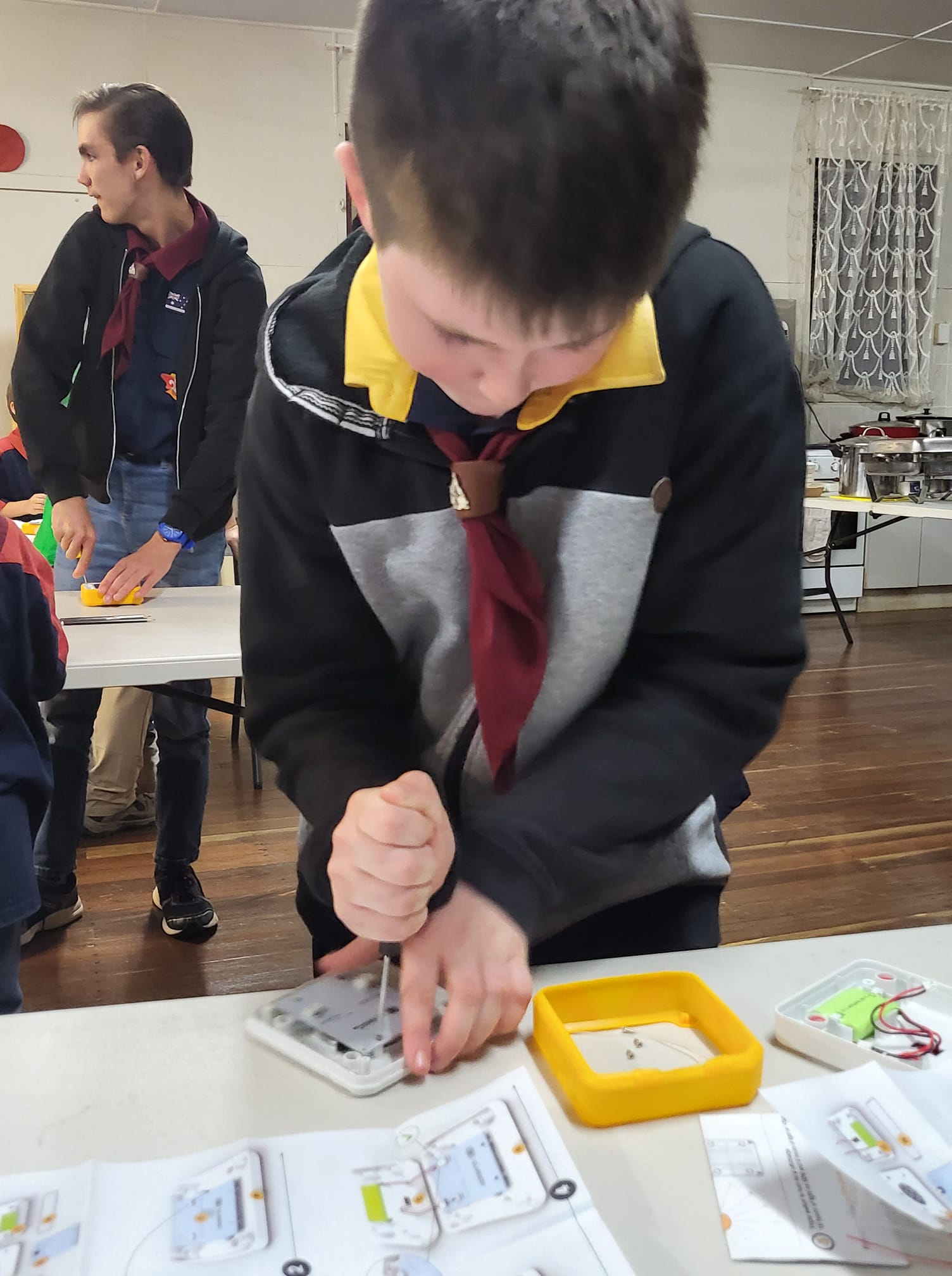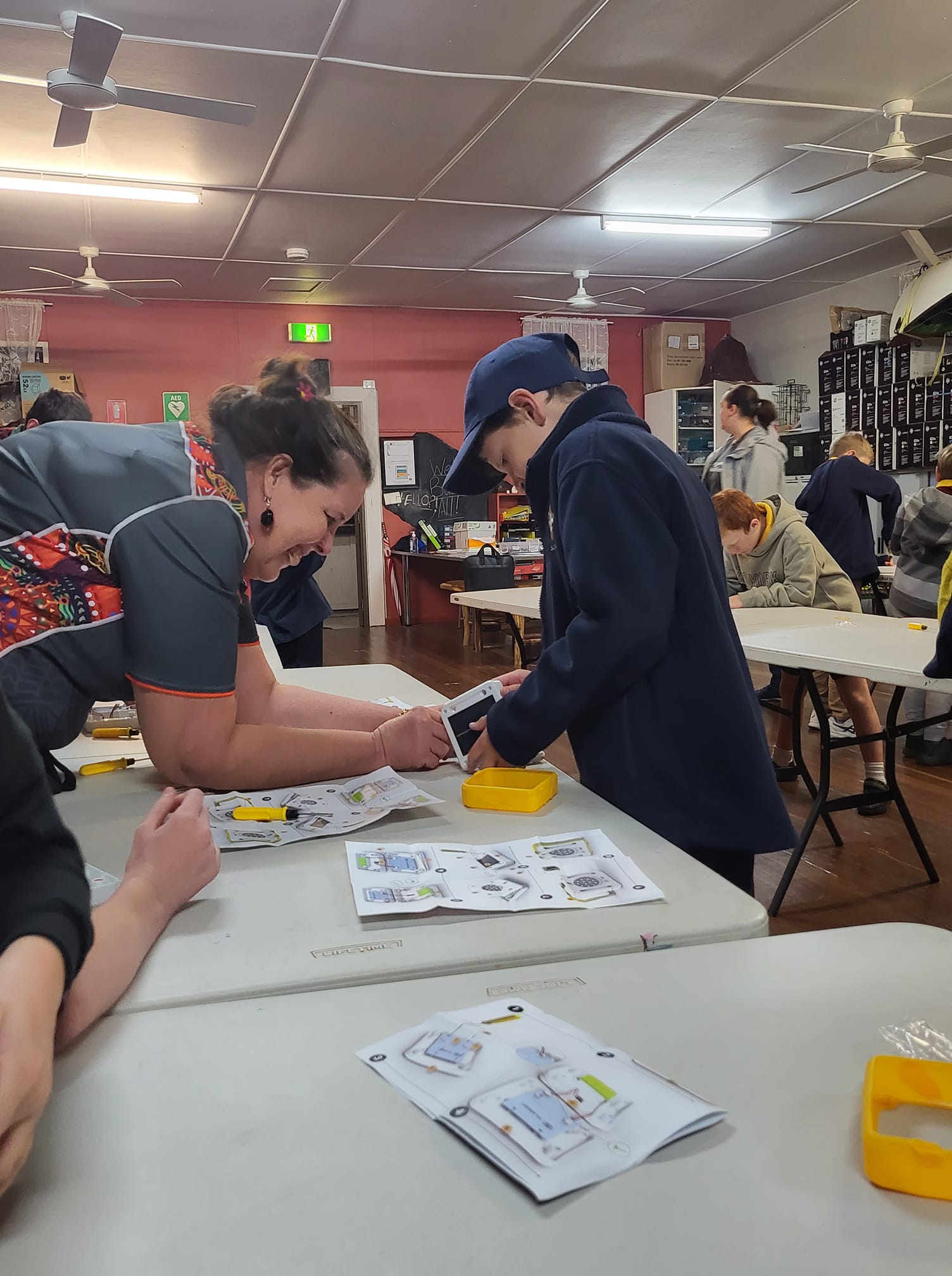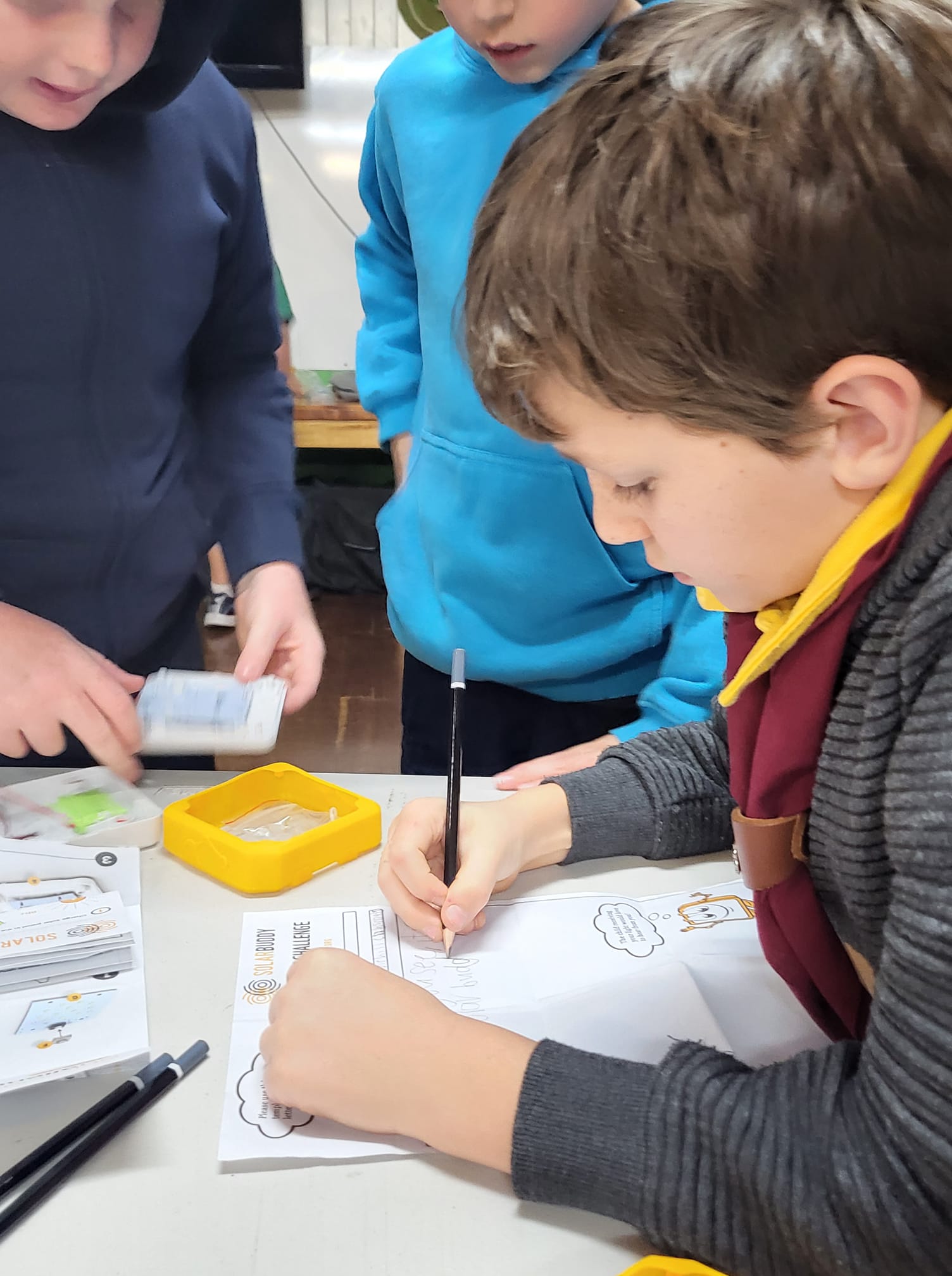 Volunteers from the Origin Energy Foundation joined with youth members from Chinchilla Scout Group recently to help transform the lives of children living in energy poverty by constructing SolarBuddy solar lights as part of their Special Interests Area Environmental Badge.
The Scouts are required to participate in an event or program that improves or promotes green energy availability and the SolarBuddy activity was a perfect fit.
Designed especially for children, the lights are easy to put together, operate, carry, and charge. Using a special panel, the lights charge like a mini version of the solar panels many of the Scouts have on their home rooftops.  
Learning about the creation and use of energy, especially how renewable energy like solar, can change the future, was educational and fun for the Scouts.  They were surprised to learn that only 6.3 percent of the rural population in Papua New Guinea, where the lights will be sent, have access to grid electricity and that 789 million people worldwide live in energy poverty with no access to safe, reliable lighting.
Aaron, aged 7, was excited to be involved. "I'm sad that they don't have electricity to read and learn like we do. I'm proud to be making a solar light for another student so they know that we care," he said.
The program, supported by the Origin Energy Foundation, and run by Australian charity SolarBuddy is designed to increase science, technology, engineering, and math (STEM) education opportunities for Australian students.
Ruth Lee, Origin Energy Foundation volunteering Program Manager said, "Bringing together the STEM focus of the SolarBuddy program through the lens of global citizenship is an inspiring way to engage children on their education journey and highlight the important role that STEM plays in working to solve global issues".  
"It's so important that children have the opportunity to learn about important issues and how they can help others in a hands on, fun way," said Leader Adam Fitzgerald.
"It was wonderful to have Origin engage with our organisation and help progress the requirements the scouts need to gain their Special Interests Area Environmental Badge. The activity gave the Scouts an opportunity to work together, learn new skills and use critical thinking and application for a worthwhile endeavour," he said.
 The Scouts were excited to learn that their lights will add to more than 8,000 already distributed through the SolarBuddy and Origin partnership, transforming the lives of 40,000+ people.  The lights help rural PNG families to reduce expenditure on expensive lighting like candles and batteries, while reducing dependency on dangerous and unsustainable sources of fuel like kerosene, diesel, wood, or candles so that children can study safely at night. 
By enabling children to study up to 78% longer than they could without the SolarBuddy lights, the Chinchilla Scouts have helped support a pathway to a brighter future for children.
 After constructing the lights, they wrote letters of support to be sent with them to their new homes, and watched a video where they heard from pupils who have received SolarBuddy lights, helping the Scouts understand how their contribution will help bring about positive change to another child, just like them.  
"I didn't realise how many people don't have lights that we take for granted. It felt really good to help others to be able to study and improve their lives," said Thomas, aged 13.
Groups interested in running a SolarBuddy session should contact the Origin Energy Foundation, by emailing: info@originfoundation.com.au. 
SolarBuddy is a registered Australian charity dedicated to educating and empowering the next generation to change the lives of children living in energy poverty through its innovative school education and corporate engagement programs. 
The Origin Energy Foundation, Origin's philanthropic foundation, supports programs that use education as a pathway to a brighter future. The Solar Buddy program complements the Origin Energy Foundation's focus on education, in particular STEM education, as a pathway to a brighter future.