Our New Chief Scout:
Her Excellency the Honourable Dr Jeannette Young AC PSM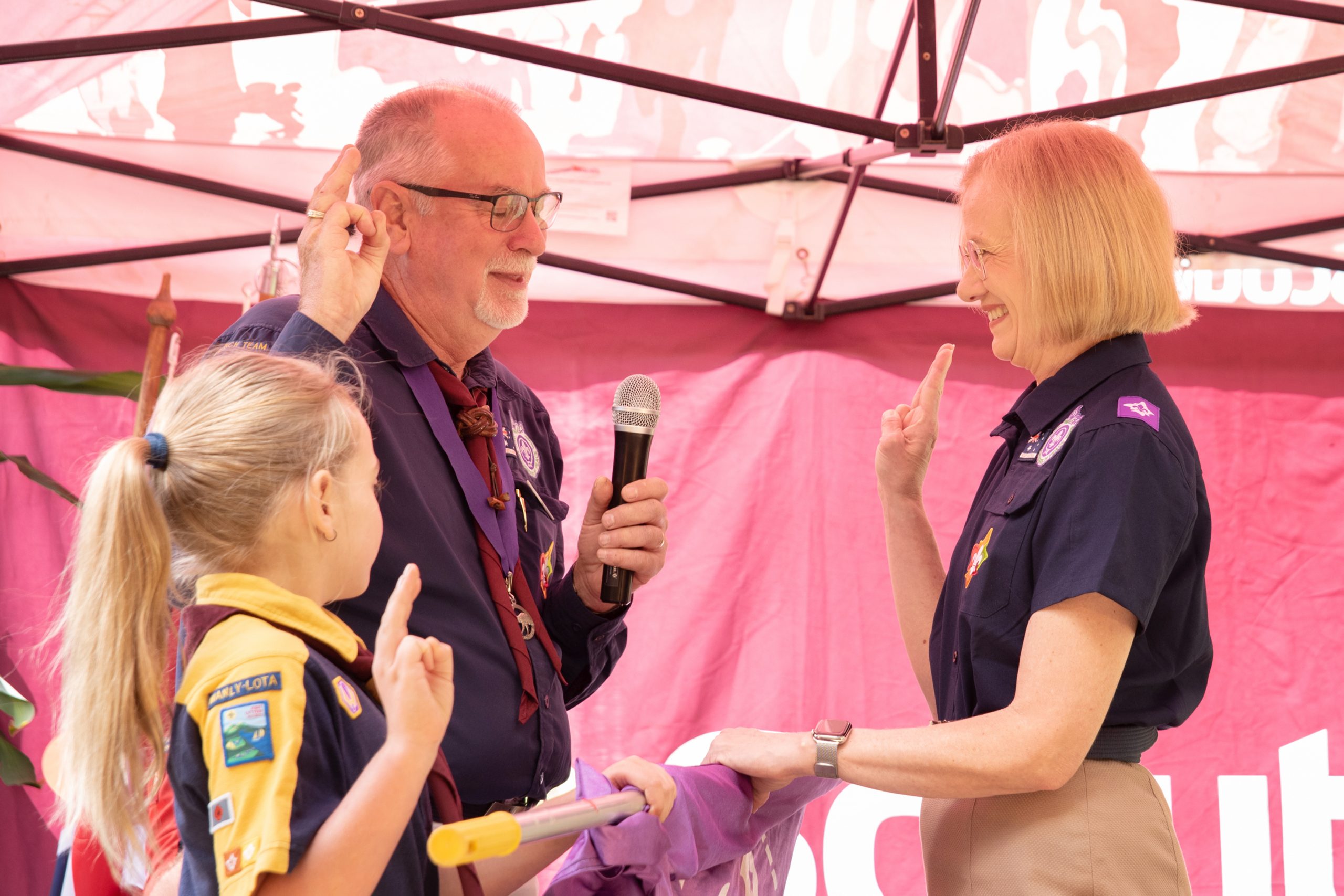 After two previous attempts thwarted by COVID, Her Excellency the Honourable Dr Jeannette Young AC PSM has finally been invested as our Chief Scout and presented her Certificate of Appointed signed by our national Chief Scout His Excellency General the Honourable David Hurley AC DSC (Retd). Assisted by Cub Scout Sienna who held the World Flag for the Promise and Scout Emily who presented the Chief Scout with her scarf and explained the badges.
Scouting in Queensland has enjoyed vice-regal patronage throughout its 114 year history.  We have Sir Leslie Wilson District named after a previous Governor and Chief Scout who was actively involved in Scouting and we have Lamington District which is indirectly named after a previous Governor whose term finished prior to the start of Scouting.
Her Excellency presented a Certificate of Patronage which will be displayed with her photo in the upstairs foyer of the Queensland Scout Centre.
Her Excellency then spoke highly about Scouting, our Purpose and the impact that we are having within communities.  She mingled with awardees and guests during the morning tea break and after the second presentation, asked about the requirements for the badges on the shirts of Youth Members, happily posing for photographs with awardees and their families and signing autographs as well. To me, the Governor was very approachable, down-to-earth and interested in each person that she met. She wears the uniform well and I think that Her Excellency will make a great Chief Scout.
Daryl Scott
Chief Commissioner