Burpengary Venturer Scouts Floating Camp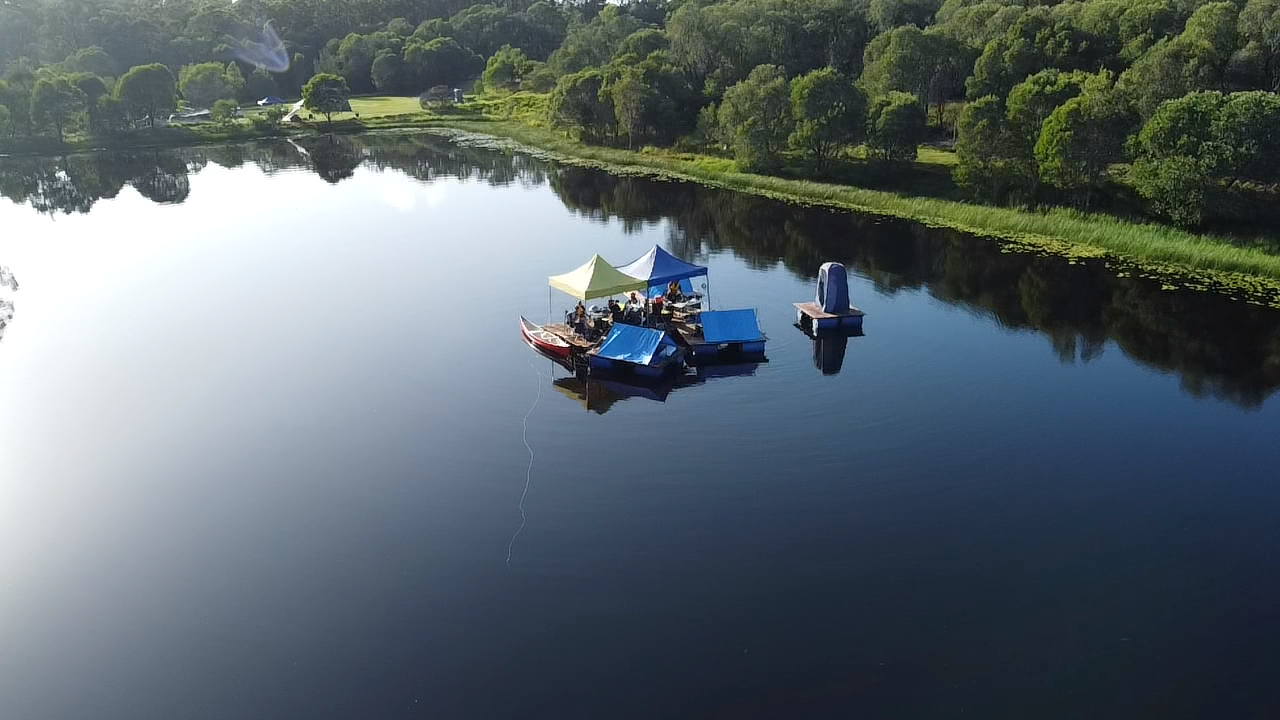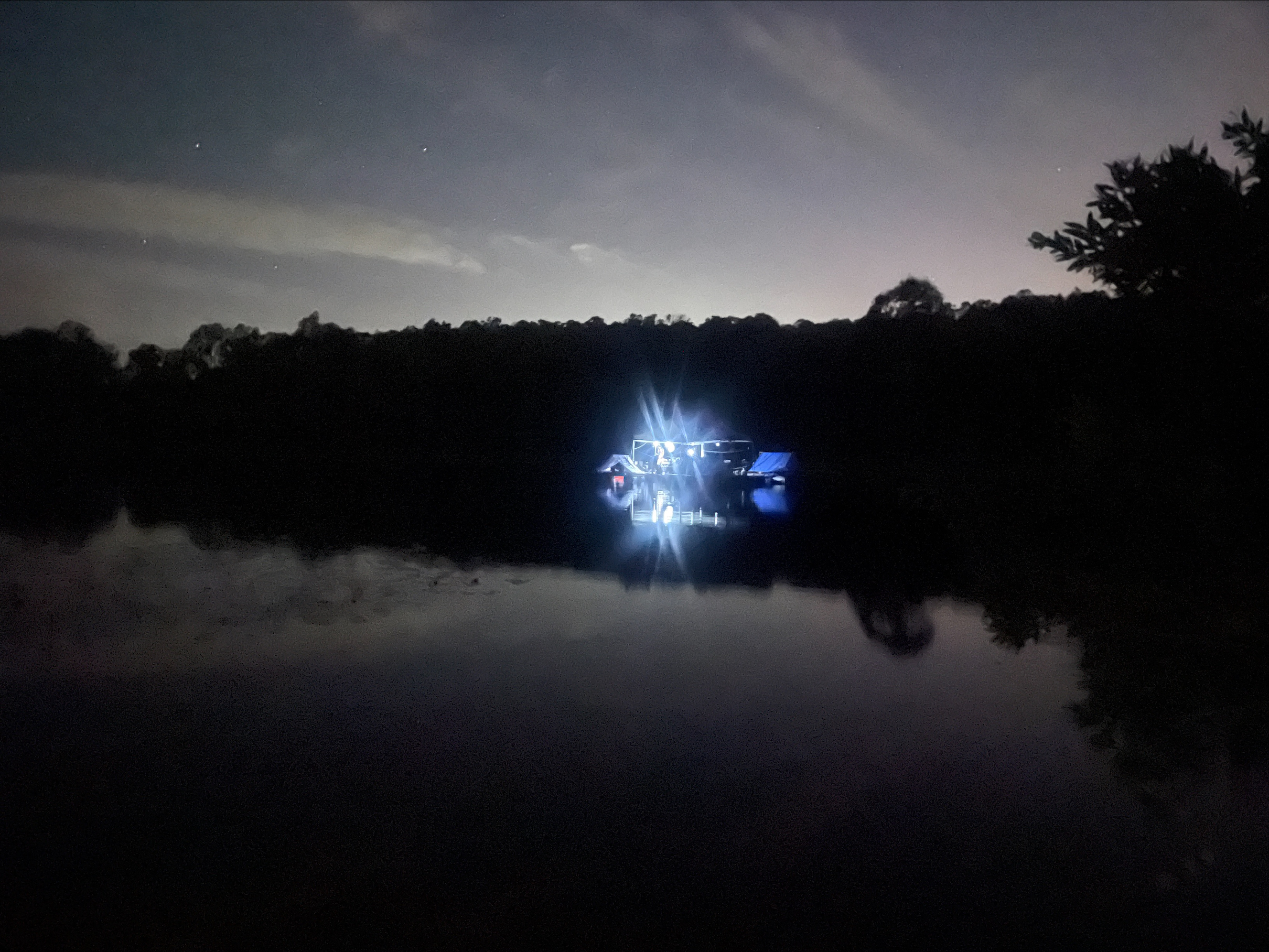 Nine Venturer Scouts from Burpengary Scout Group kicked off their holiday break with an epic floating camp at Karingal. The venturers had an idea for a standing camp on rafts that they could live on for 3 days. Throughout the year, they worked through the designs and planning, had some practice sessions at the den and identified the support and supplies they would need to make it happen. It was an ambitious plan that required additional barrels, poles and ropes to be borrowed from the nearby Bribie and Caboolture dens and second hand flooring material was donated as well.
The weekend arrived with perfect weather conditions, little wind and no rain expected with a little cloud cover to keep things cool. The Venturer Scouts worked extremely well together with some tunes to keep up the vibe. They built a large 15 barrel raft for the dining and chill out area, 3 rafts with 4 barrels each for sleeping accommodations and an additional 4 barrel raft to float a toilet tent on. A little wind at launch time provided some challenges getting the floating village out to the middle of the dam and anchored but some great paddling and an adjustment to the anchor ropes saw them set up and ready to cook dinner on the water before sundown.
The Venturer Scouts had an epic weekend cooking and living on the rafts, with breaks for a bit of canoeing and ziplining and even managed to have a small campfire on the rafts on their second night. The review session brought up some excellent lessons for the activity and they are already planning the next step with an overnight journey on rafts for next year! BRAVO Venturer Scouts and we can't wait to see where your adventures take you next.