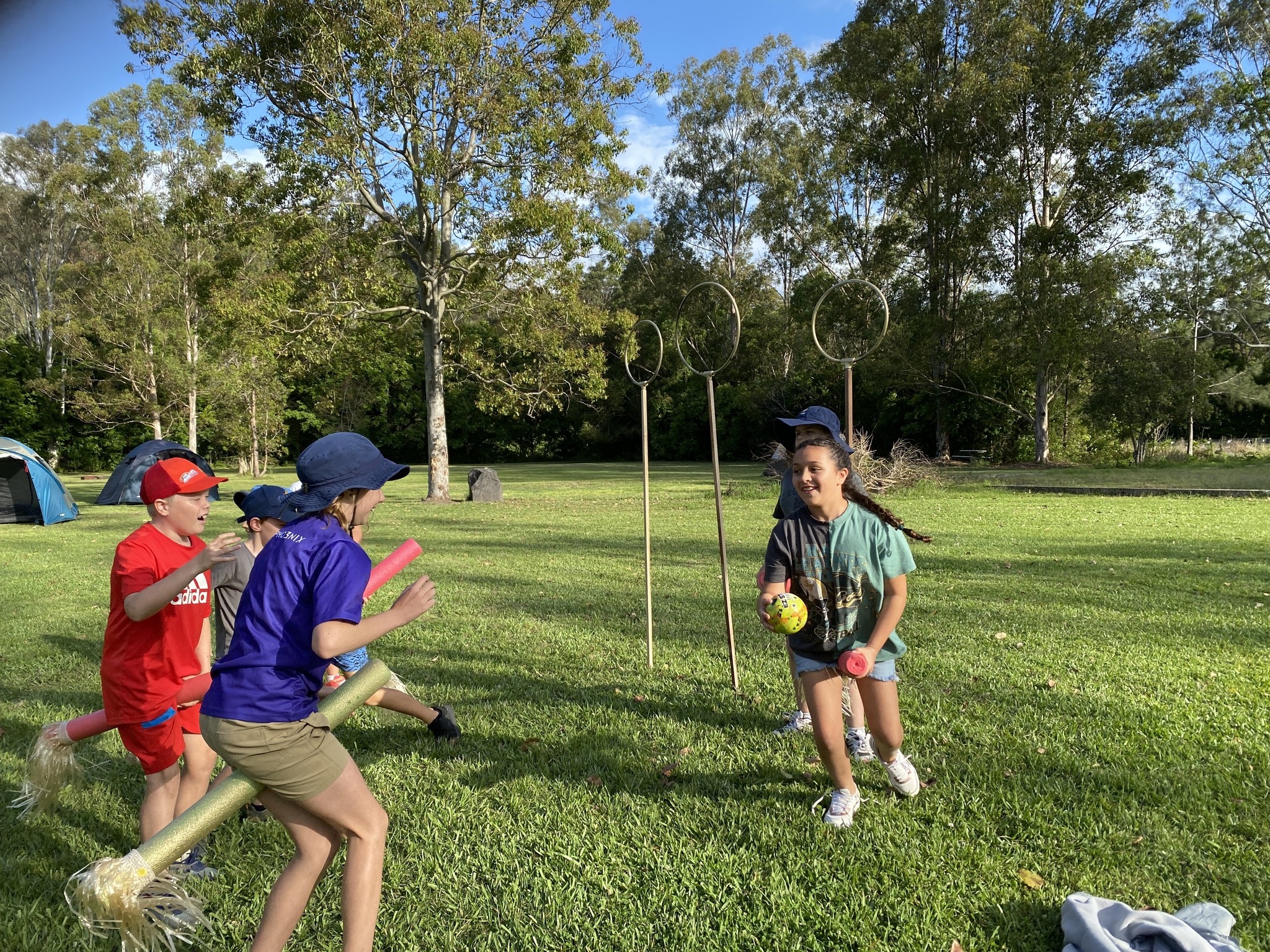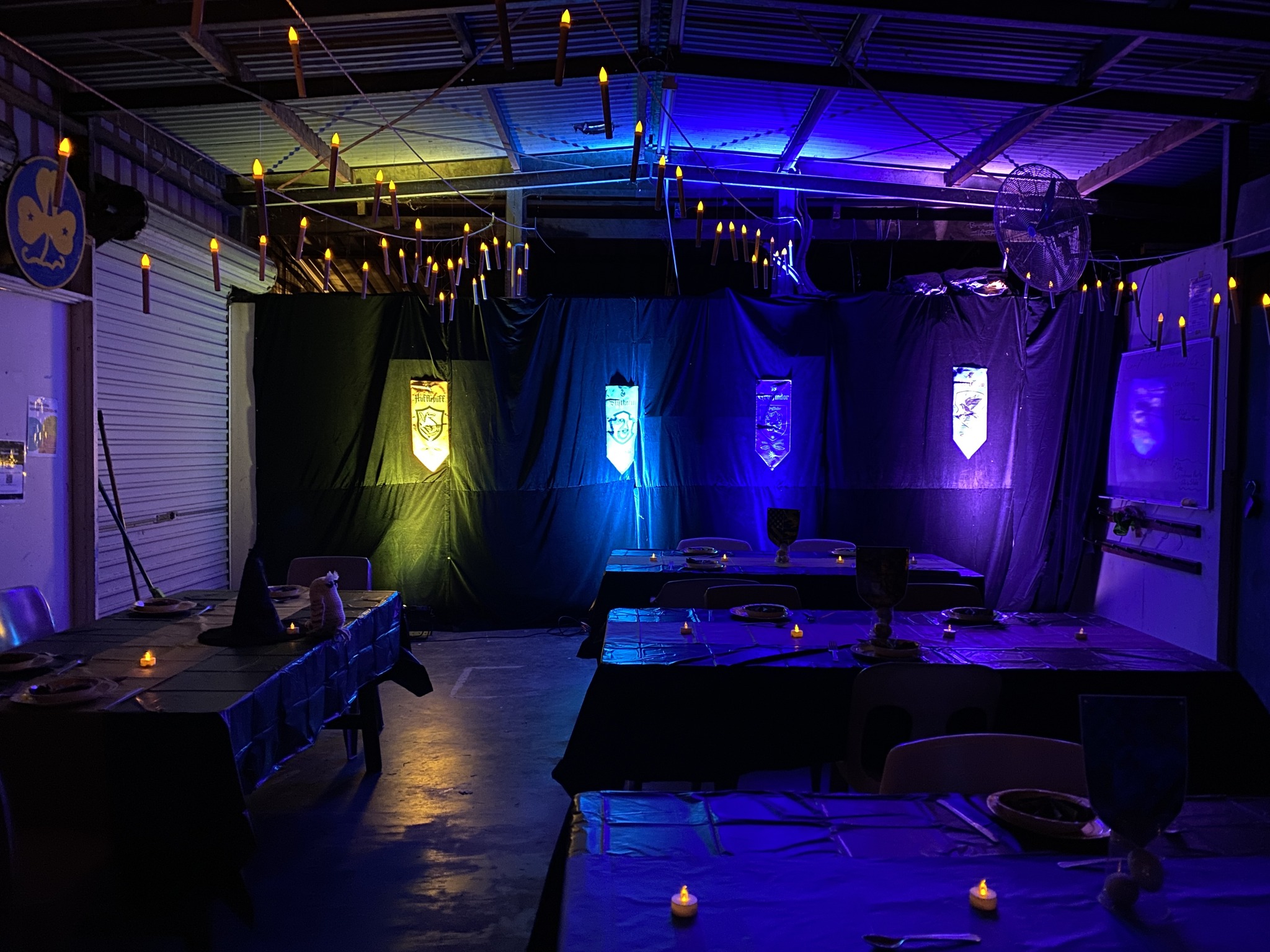 Paradise Point Scout Group – Harry Potter Camp
Our Harry Potter camp was a huge success.  The excitement started to build a couple of weeks before camp when the Cubs received their acceptance letters to Hogwarts, plus a train ticket to travel on the Hogwarts express.
On the Friday night the Cubs arrived and once the tents had been put up the fun began.  With train tickets in hand, they made their way through the brick wall to Platform 9 ¾. On arrival at Hogwarts the allocation into Hogwarts Houses began with the Sorting Hat ceremony.  Once the Cubs had been sorted into their house, they made wands and house ties to be worn at the banquet dinner on Saturday night. 
Saturday was a day to attend Hogwarts classes.  Classes were done on rotation and included Potions, Charms, Divinations, Defence against the Dark Arts and Herbology.  Saturday afternoon was a friendly game of Quidditch followed by the first Harry Potter movie while the leaders set up the room for dinner hanging many candles from the ceiling just like in the Banquet Hall in the movie.
Sunday started with a Scouts Own (The Mirror of Erised) followed by breakfast then into a Horcrux Hunt, Troll snot slime making and Muggle Studies.  After lunch on Sunday, we packed up camp, had closing parade and headed home.
The menu for the weekend consisted of many Harry Potter favourite foods including Butterbeer, Roast Beef and Yorkshire puddings, Treacle Tart and ice cream.
Rochedale Scouts and Venturer Scouts – Retirement Home Visit
Scouts, Venturer Scouts and BUNYIP had the absolute privilege of visiting a local aged care residential facility and speaking to about 20 residents.
Connecting with the local community and engage with the residents about the scouting program.
Discussing all the fun and adventurous activities enjoyed by all our members, while hearing about the residents yarns from when they were kids and young adults.
A few residence had previously been in scouting and guiding, and so had
their kids. Things have certainly changed.
The one thing in common today, everyone is young or was young once. Everyone has a story to be told.
The interaction between the scouting members and the residents was awesome.
Looking forward to more activities in the future and with more scouting members taking part.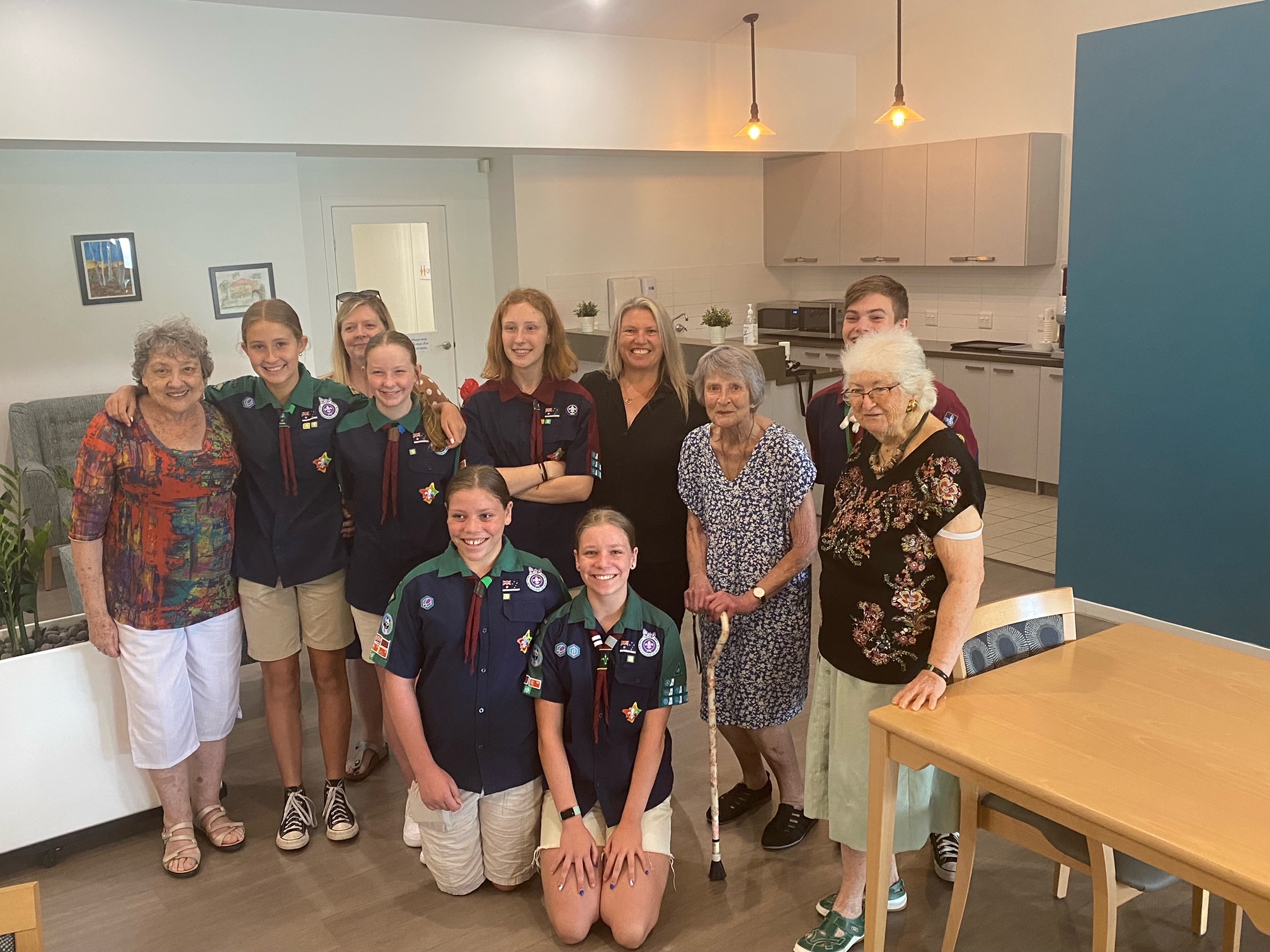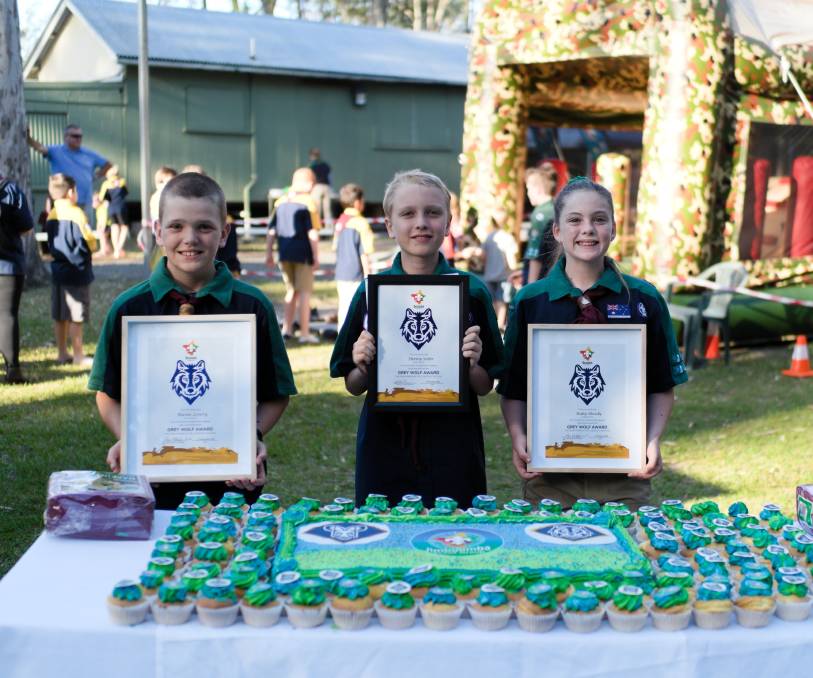 Jimboomba Scout Group – Four Grey Wolf Awards
Leila, Blaine, Henry and Ruby from Jimboomba Scout Group were awarded their Grey Wolf Awards after a long and rewarding journey.
Blaine said he had enjoyed working towards the award, and particularly enjoyed his adventurous journey hiking around the Lower Portals at Mount Barney. "It required a lot of planning and leadership, and generally having fun while doing it," he said. "I picked the hardest walk we could do."
Congratulations to these four Youth Members!