Congratulations to all our Scouting Members who received awards on Australia Day!
Order of Australia
Mr James Charles Hill OAM – Cairns Central District, Edge Hill Scout Fellowship and Gordonvale Scout Group
Mr Barry Lawrence Keleher OAM – Darling Downs Region, Eastern Downs District and Bunya Park Scout Group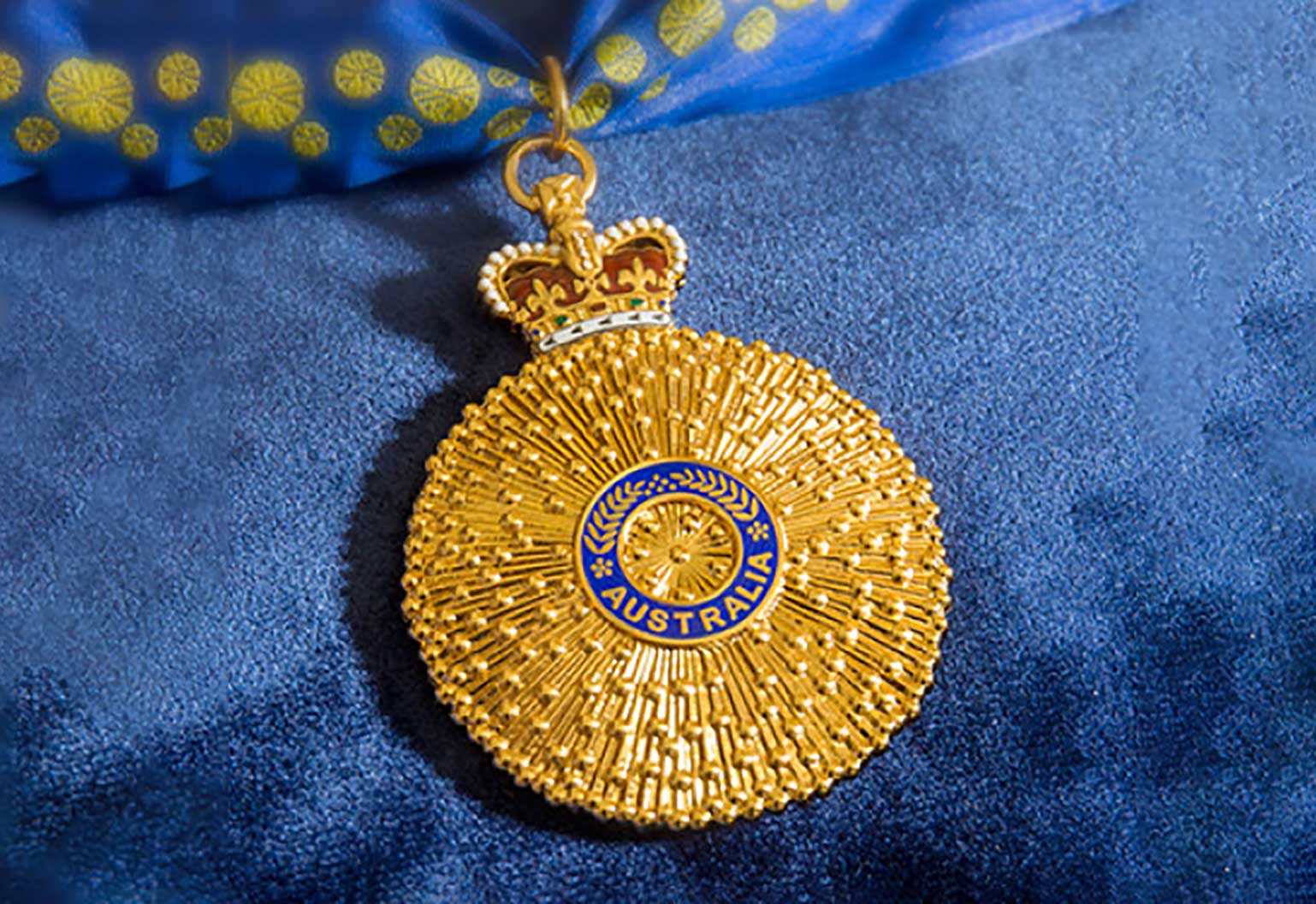 Mackay 2023 Awards
For their service to Scouting and the community of Mackay, the Hibiscus Coast District Adventurous Activities Team of Brendan Ross, Alex Cinelli, Matthew Vella & Joanne Hamilton were nominated for Community Group Award.
District Leader & Rover Matthew Vella was also nominated for the Young Citizen of the Year and the Lori Burgess Volunteer Award.
District Commissioner Katrina Hoare was nominated for Citizen of the Year and Lori Burgess Volunteer Award.
Although no awards were received, it is an honour that people from the community took the time and initiative to nominate.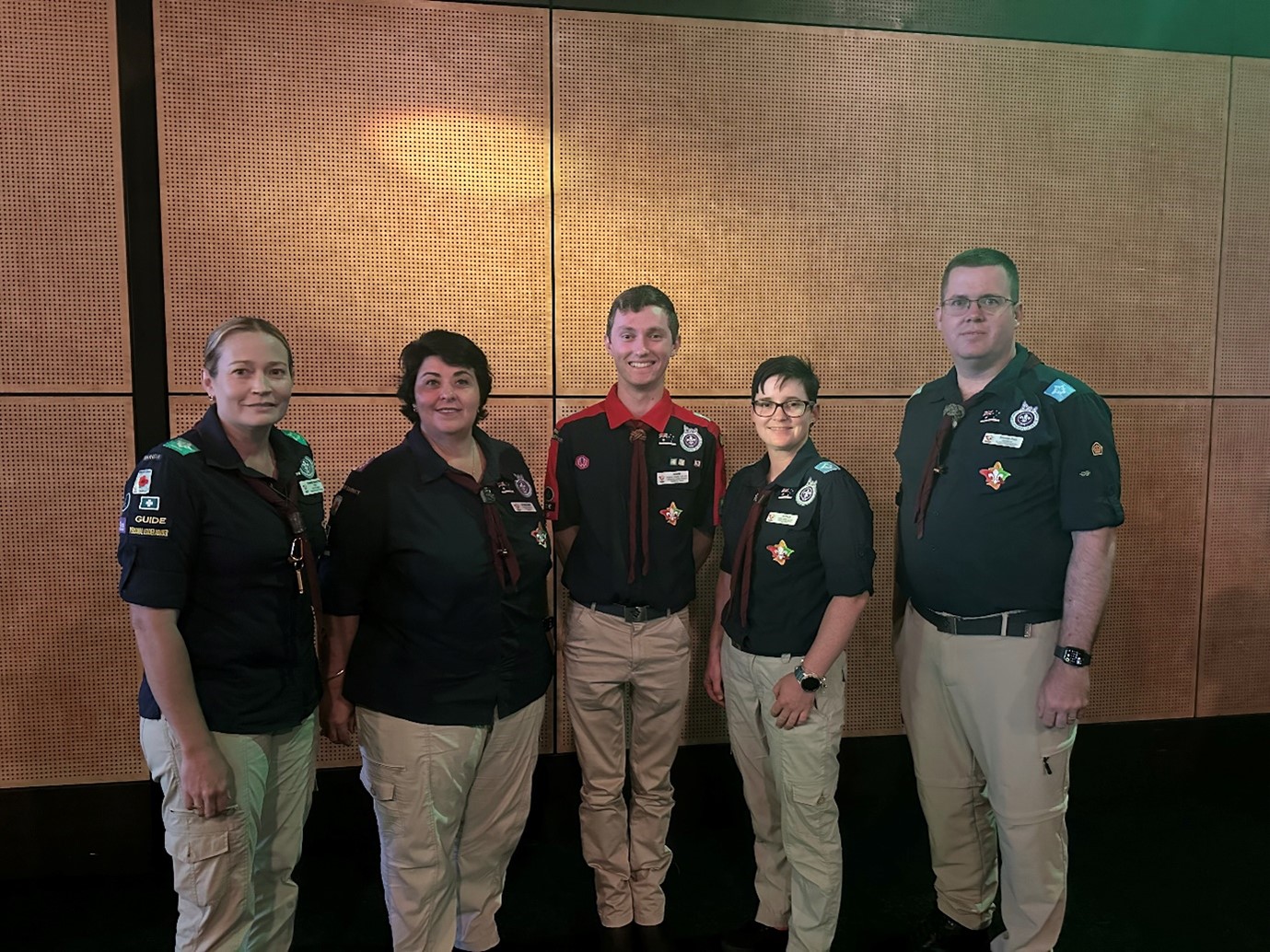 Townsville 2023 Awards
Darren Randall from Kirwan Scout Group was recognised for his commitment to fostering positive relationships in the broader Townsville community, and his dedication to helping youth reach potential, while supporting youth leaders.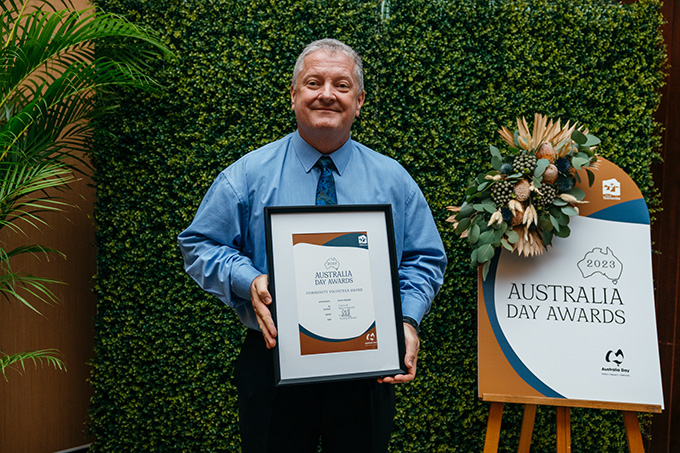 Kennedy Region
Dave Mathieson nominated for Citizen of the Year
Clermont Scout Group
Kait Halter, Group Leader, Received the Mayors Award
"Kait breathed new life into the Clermont Scout. The volunteer work she does provides fun youth development activities, building resilient and confident kids."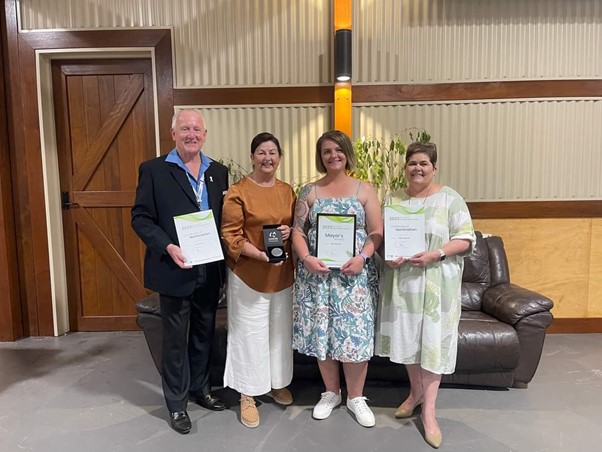 Lord Mayor's Australia Day Awards (Brisbane) 
Everton Park GL George Rowlinson was announced and presented with the Lord Mayor's Australia Day Awards, Citizen of the Year 2023.
This is the most significant of the 27 awards presented at the Australia Day Awards function.
Congratulations George and thanks to Jean for her support of her husband of 50 years!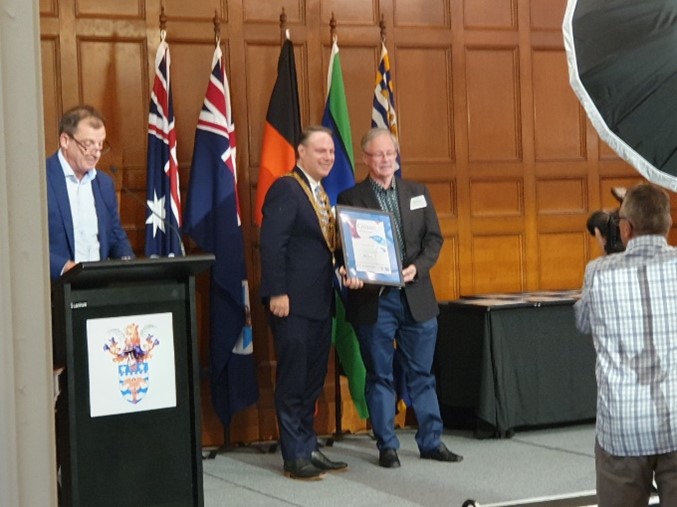 2023 Dicksons Community Awards
Albany Creek Scout Group were awarded Dickson Community Group of the Year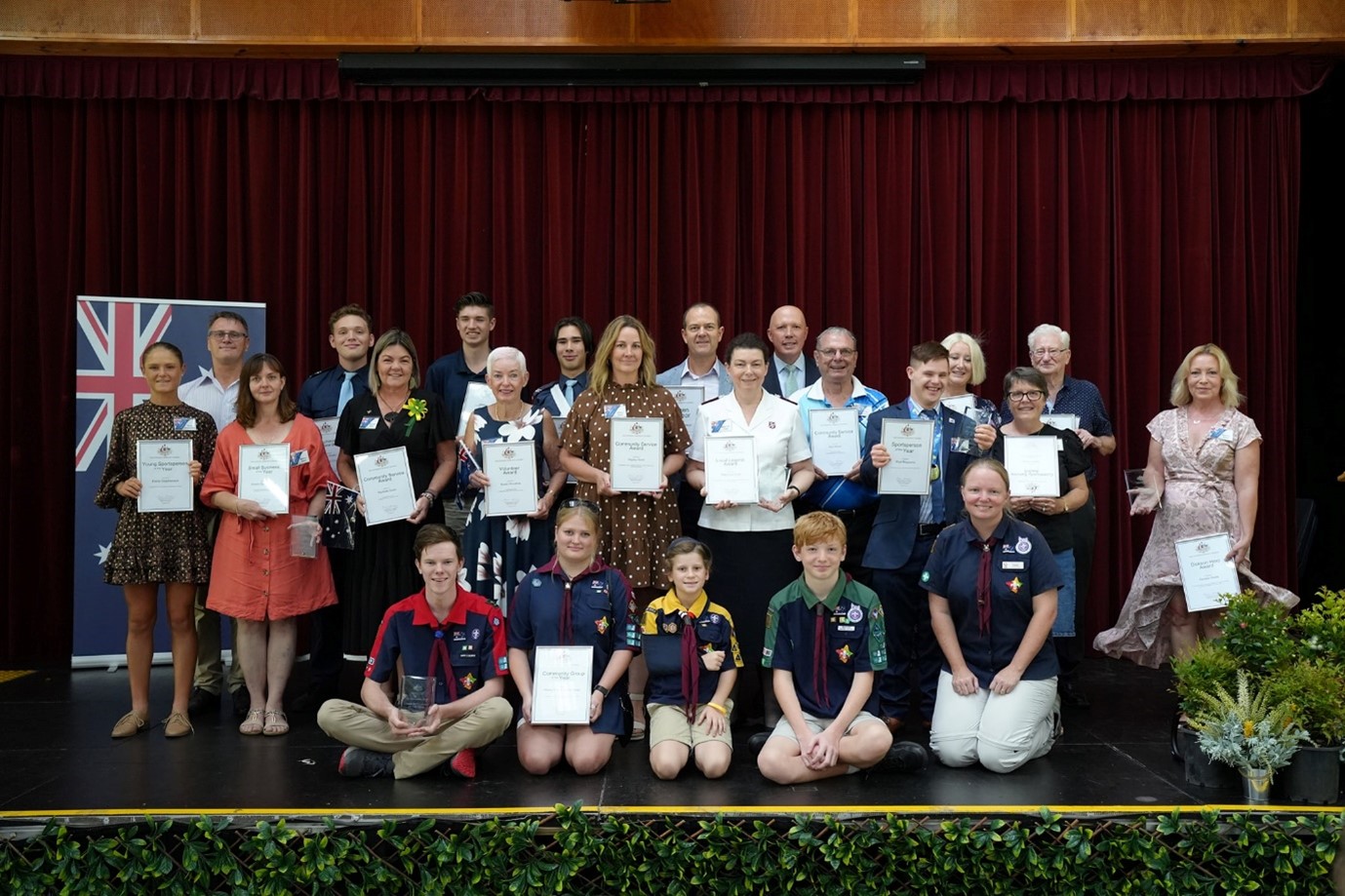 Charters Tower 
Christopher Dibbs from Charters Tower Scout Group received Young Citizen of the Year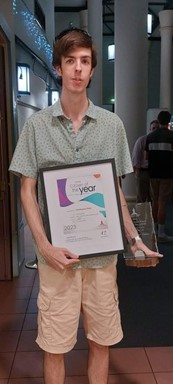 Pamphlett-Tennyson Sea Scouts
Sally Dodds, Pamphlett-Tennyson Sea Scouts, Scout Leader, received a Community Local Hero Award for her efforts in co-ordinating evacuation and recovery efforts in the 2022 floods.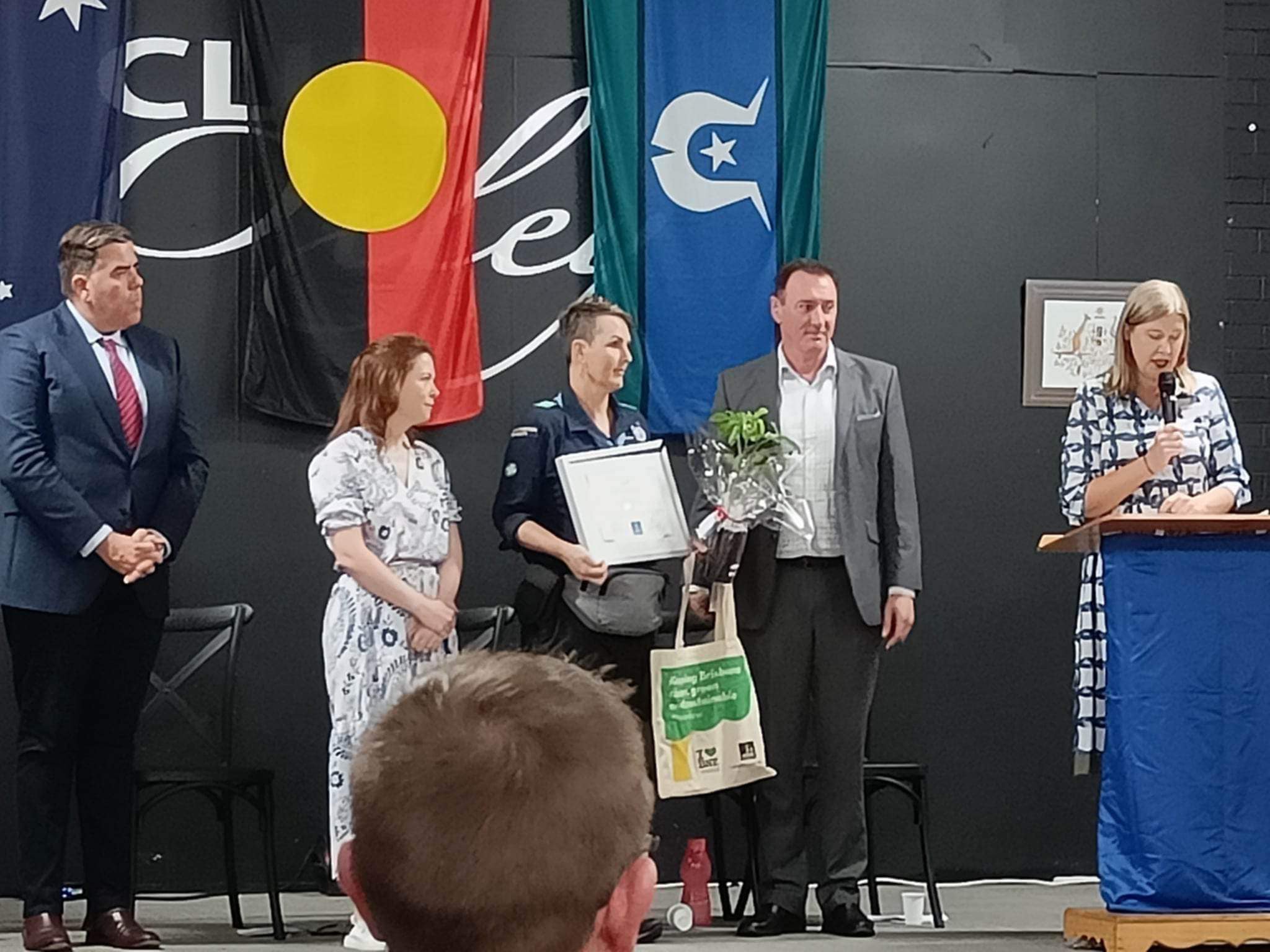 Ipswich City Council Awards
Alex Mair, Region Commissioner Moreton Region, awarded 2023 Rosewood Citizen of the year.
Alex demonstrates that "a community thrives when its members are givers."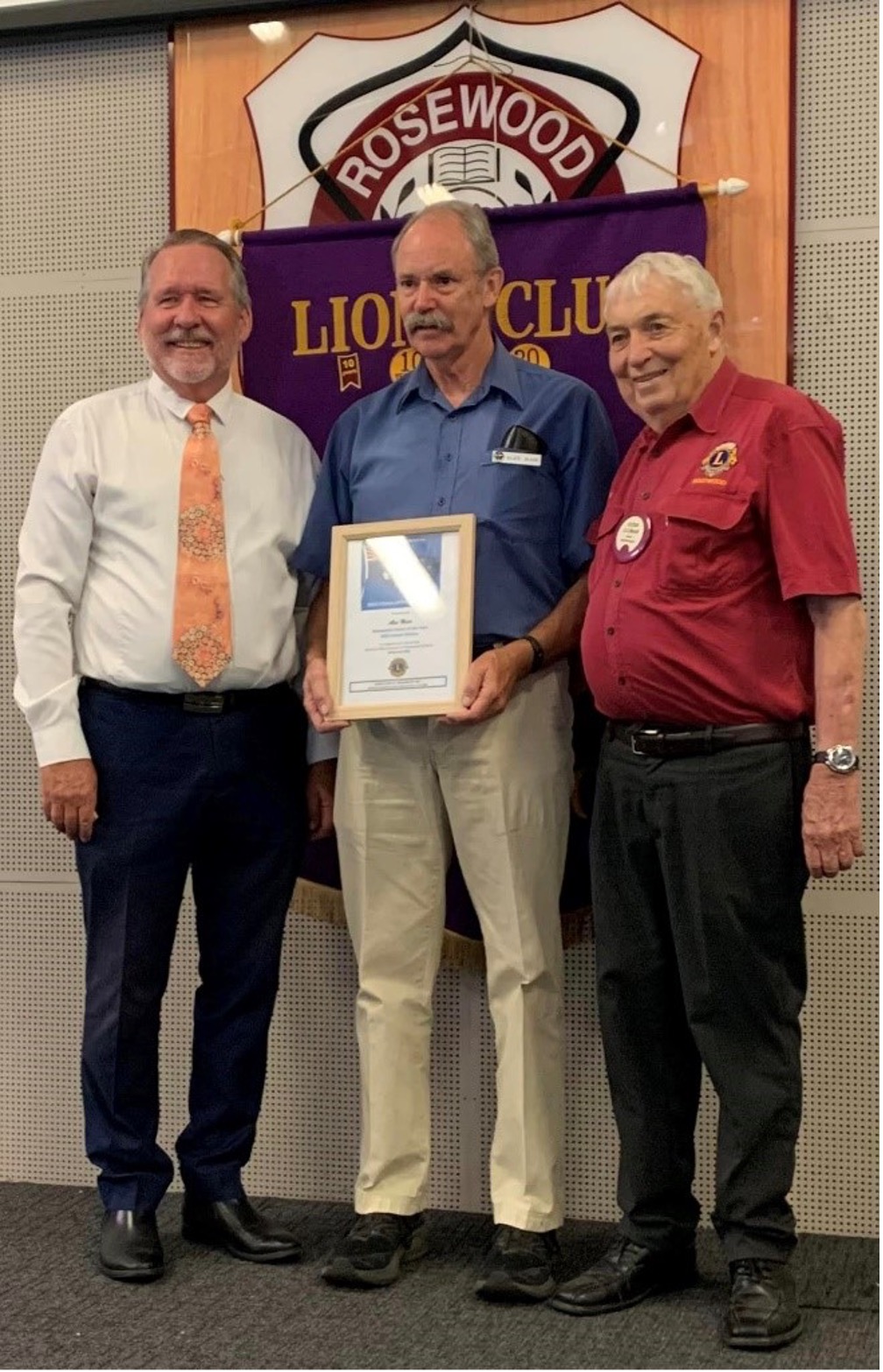 Oakey Scout Group
Oakey Scout Group were awarded Community Group of the Year for Oakey.