After a lot of hard work by the Cast and Crew of Darling Downs Revue the performances were well received by nearly three hundred people who went along to see one of the three shows. Several of the former cast and production team members from 1991-2022 also attended the Reunion Brunch. Those former cast and crew joined the current cast and crew on stage to sing "It's a Great Great Game " at the end of each performance.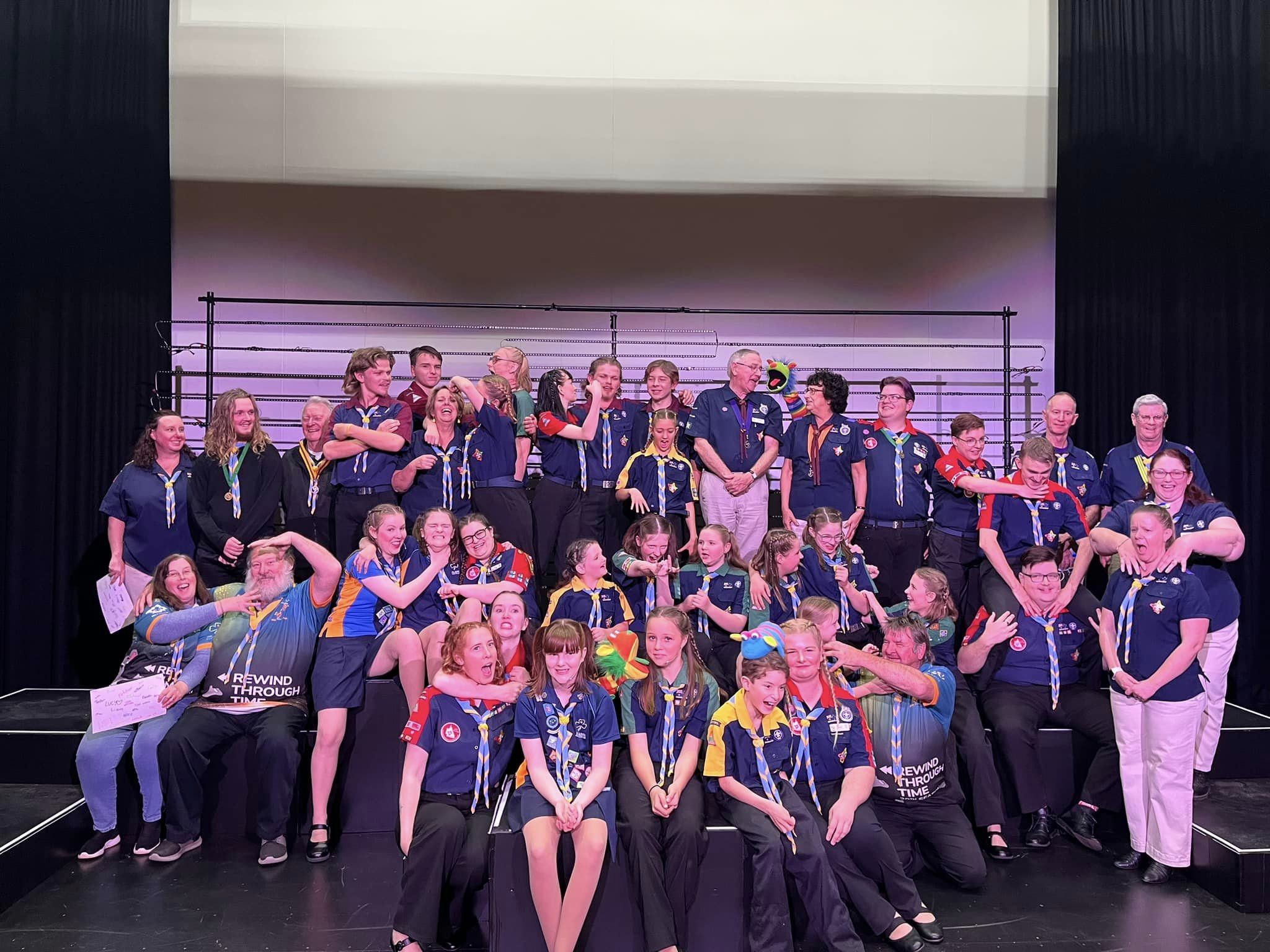 If you missed the show, we look forward to seeing you at the 2024 performances!
Congratulations to the cast of twenty-eight Scouts and Girl Guides. The tremendous effort put in by Region Leader Russell Hartwig as Producer, VSL Casey Sanders as Director and the production team, musicians, back of house, front of house and everyone else including cast parents gave our cast the necessary support and our audience a very special and enjoyable performance highlighting may items from the past twenty-nine seasons.
 Check out interviews with the cast that were featured in the Toowoomba Chronicle below.