With Scouts you can do more, learn more and achieve more.
For our young people, the Scouting journey is from age 5 to 25 and is delivered as one complete program. 
Discover Adventure
Joey Scouts is the first chance for young children to have a real adventure, like their first abseil, a visit to the local fire station, or even an overnight camp! From 5 years of age, Joey Scouts play an active role in their program from discussing activities they want to do and experience a degree of independence and teamwork. Joey Scouts are mentored by our older youth sections and always supported and supervised by our trained adult leaders.
Joey Scout Promise Award
To earn the Promise Award (Peak Award of the section), Joey Scouts must complete a number of age-appropriate outdoor and personal development activities. This includes achieving the foundation stages of our Outdoor Adventure Skills, building skills in areas they are interested in (known as Special Interest Areas) as well as demonstrating teamwork and leadership behaviours.  
Testimonial
I had six-year-old boy/girl twins who were very shy when they joined Joey Scouts. During their time in the section, they gained confidence like I had never seen in them before. With the fun and friendly approach of the leaders, along with an exciting and appropriately challenging program, they became increasingly engaged and soon didn't miss me at all! They particularly enjoyed the outdoor games, craft activities, science experiments, and proving themselves by doing amazing things like working together to pull a 4WD across the Scout grounds! Their friends and family are often surprised by the exciting adventures they had in Joey Scouts! They have now moved on to the Cubs section and are enjoying all facets of that new experience.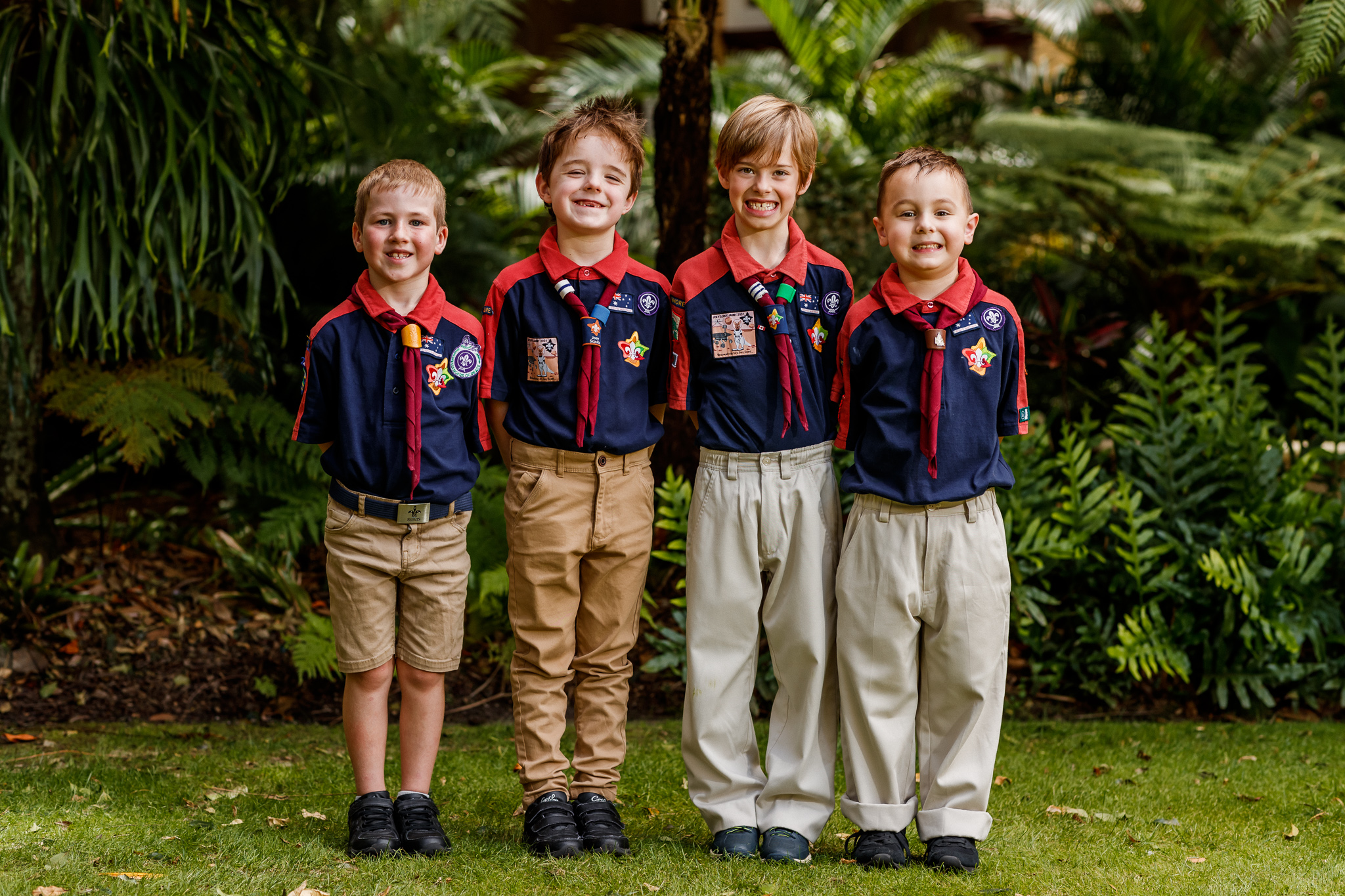 5 – 8 years Joey Scouts
Life as a Joey Scout is full of discovery and excitement! We participate in a variety of activities from cooking and craft, to paddling, climbing and day-hiking in the great outdoors.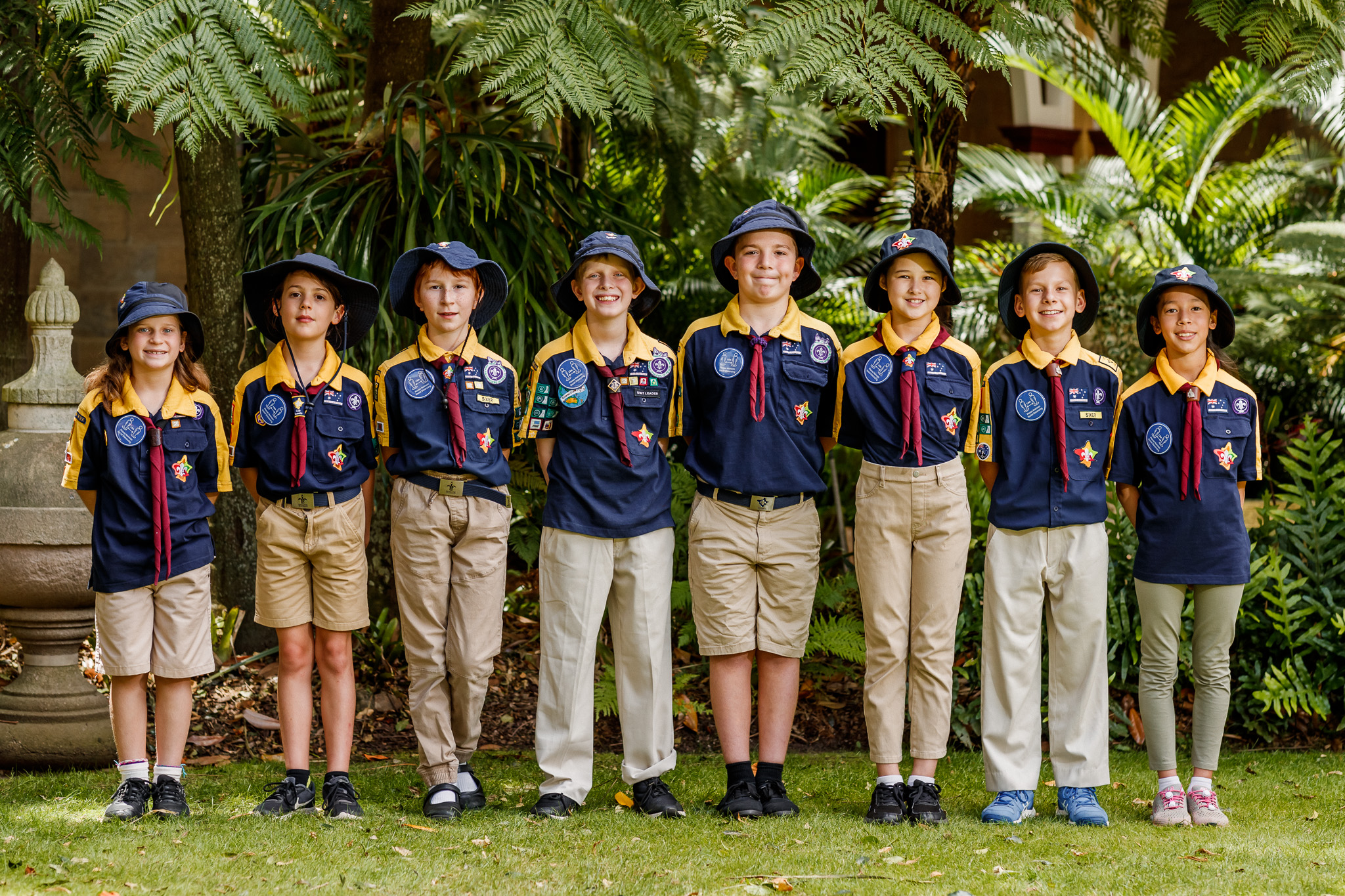 8 – 11 years cub scouts  
We love exploring and participate in camping, canoeing, navigation and day-hiking. If you enjoy games and learning new skills then you'll love being a Cub Scout! 
Create the Path
Cub Scouts focus on exploring the outdoors, discovery and learning interesting things! You'll get to go on camps and might attend a Cuboree camp with hundreds of other Cub Scouts! As well as learning things like how to use a compass, you'll go on bushwalks, bike trips, and have the chance to do activities such as sailing, canoeing and abseiling. Making new friends and building social skills are very important for Cub Scouts. For some, belonging to Cub Scouts provides an opportunity to mix with a new group of people, developing their confidence and ability to make new friends. Cub Scout families are welcome to get involved too! There's lots of opportunities for the whole family to make new friends and feel part of the Scouting community.
Grey Wolf Award
Cub Scouts in their chosen activities can earn badges and those who complete further tasks including planning and leading a hike or day walk for a group of Cub Scouts could achieve the Grey Wolf Award.
Testimonial
My son has thrived since joining Cubs 2yrs ago. He has moved dens once and was welcomed at his new den very enthusiastically. He was able to participate in Cuboree 2016 and had the time of his life even getting to see some of his old den friends at Cuboree. He is transitioning to Scouts now and we look forward to his next adventures with Scouts in the new year. Thank you Scouts QLD for the wonderful job you all do.
Explore the Unknown
Scouts focus on developing their confidence and learning how to work as part of a team. We learn essential outdoor safety skills as well as participate in a variety of physical and intellectual challenges. The programs are designed to target and develop each young person's own special interests and hobbies. From bushwalks and camping expeditions to getting out on the water in a kayak, there is something for everyone. As a Scout, you get to choose what you want to do, and your Leaders are there to provide guidance and support.
Australian Scout Award
The Australian Scout Award can be earned by Scouts once they have consistently demonstrated their leadership abilities by completing an Adventurous Journey (hike), leadership course and undertake a personal reflection. 
Testimonial
I have 13 year old twins in scouts and they love it! Best thing they do! They learn so many practical, life skills as well as leadership, team work and co-operation all in a fun and supportive environment. Thank you scouts and the wonderful leaders!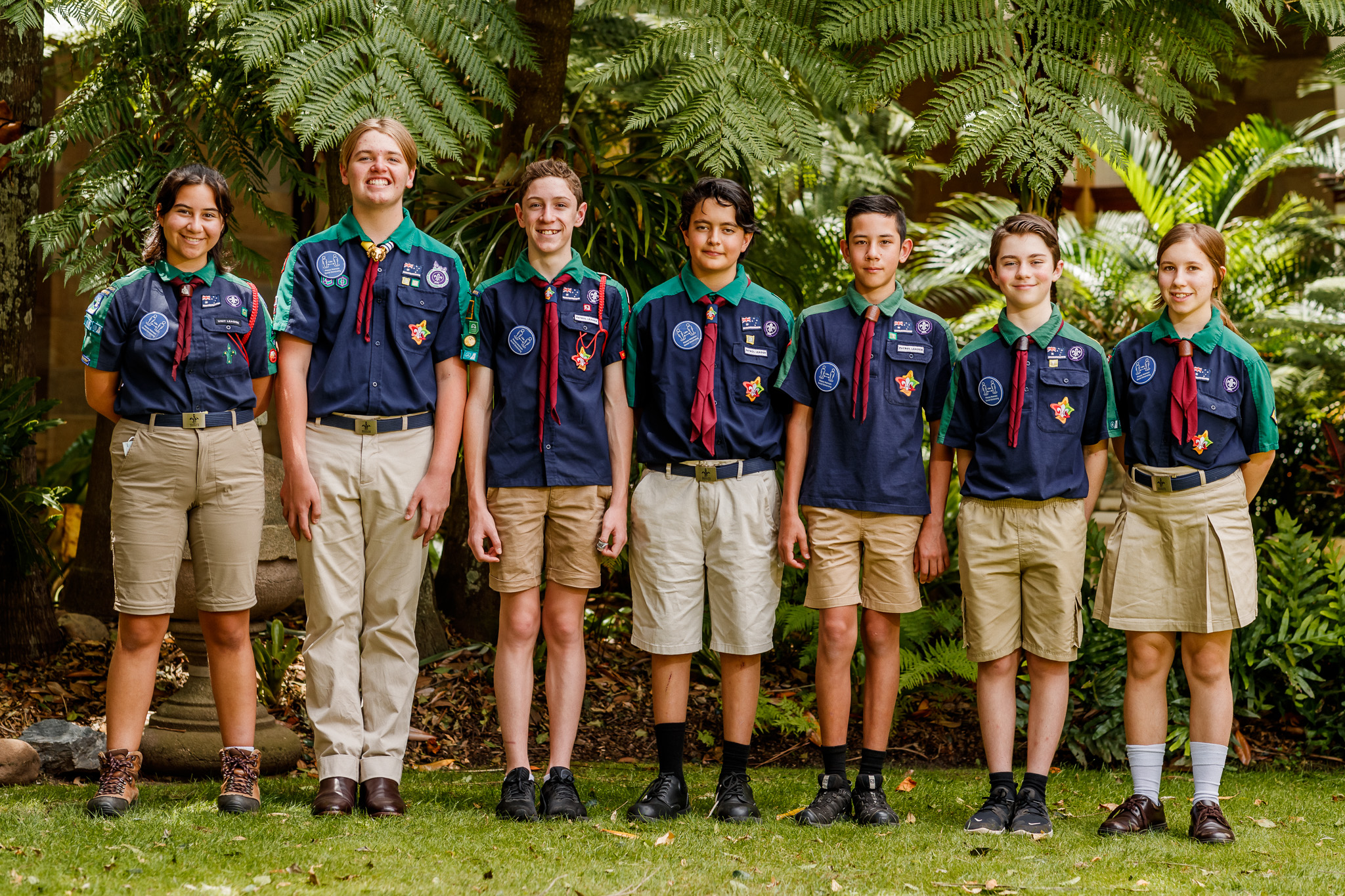 11 – 14 years Scouts 
We take charge of expeditions, cook meals and learn to safely plan our own adventures. Scouts actively develop leadership and outdoor survival skills and learn how to teach these skills to others.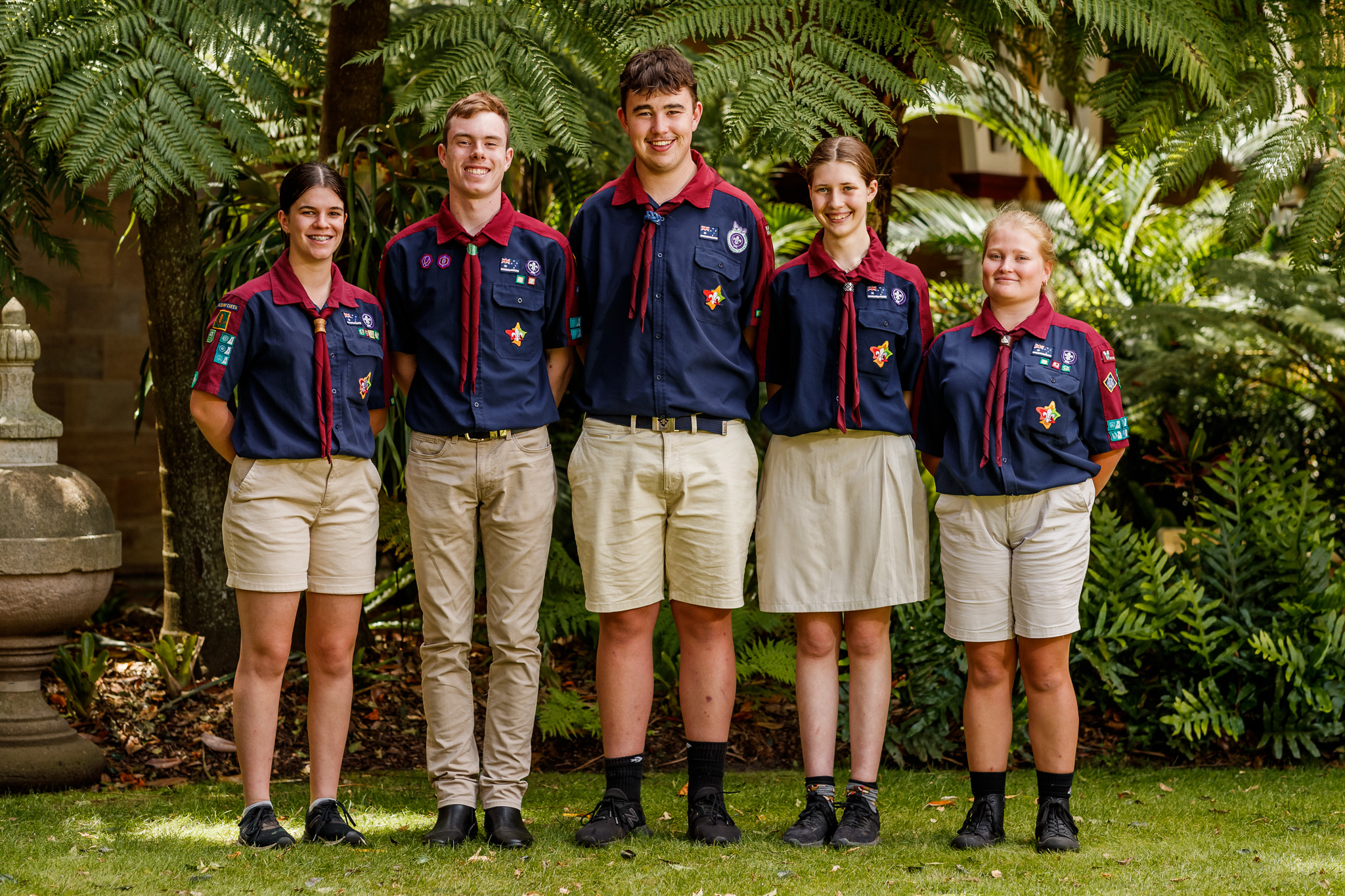 14 – 18 years Venturer Scouts  
We never turn down a good challenge and love to push ourselves to go further in canoeing, abseiling, rock climbing, archery, hiking and personal development. 
Look Wide
Venturer Scouts is a do-it-yourself mix of fun, adventure and personal challenge that brings together like-minded young people from all walks of life. When you're dealing with your toughest years in school and making decisions about your future, Venturer Scouts offers vital breathing space. You can focus on friendship and personal growth, while picking up valuable life skills along the way. As a Venturer Scout, you may find yourself exploring wilderness Australia, diving on coral reefs or abseiling into a limestone cave. Venturer Scouts also get the opportunity to travel overseas and to organised activities, to live with a different community and to provide service to others.
Queens Scout Award
Venturer Scouts have the opportunity to earn nationally recognised vocational qualifications in business, leadership and outdoor recreation skills. The Peak Award (the Queens Scout) can be achieved by completing requirements in Outdoor Activities, Community Involvement, Leadership Development and Personal Growth.
Testimonial
My son and daughter joined Venturers when they turned 15 respectively. They've had amazing hikes, camps and social experiences that have shaped them into responsible and adventurous young people. They've also been supported by a wonderful network of volunteer leaders who have encouraged them every step of the way.
Beyond the Horizon
Rover Scouts are self-managing and plan and run all their own activities – which are tailored to the requirements and interests of members. Rover Scouts enjoy helping others, having a great time and taking on new challenges. Social activities such as balls, bush dances, harbour cruises, nights out, car rallies and "Moots" (gatherings of Rovers on a local, national and sometimes international level) will feature on an active Rover Scout's program. Action is at the core of all Rover Scout activities. And it's your choice what you do whether it's kayaking, canyoning, hiking, camping in the snow or even planning an international expedition. There are heaps of international travel experiences for Rover Scouts to become involved in, with contingents leaving Australia every year to Scouting events across the globe, in addition to the individual travel opportunities that are also available.
Baden-Powell Scout Award
Rover Scouts earn the Baden-Powell Scout Award through setting themselves a challenging task taking into consideration the Aims of Scouting.  
Testimonial
Having been in Rover Scouts the past two and a bit years, I have had the opportunity to develop my event management skills working on various event committees, get formal Leadership training and to solidify life long friendships that I forged across my time in Scouting. The Rover Scout program gives me weekly adventures, a new challenge and the chance to become well versed in all aspects of life, be that adventurous activities or volunteerism. Scouts is by far the best thing I have ever done.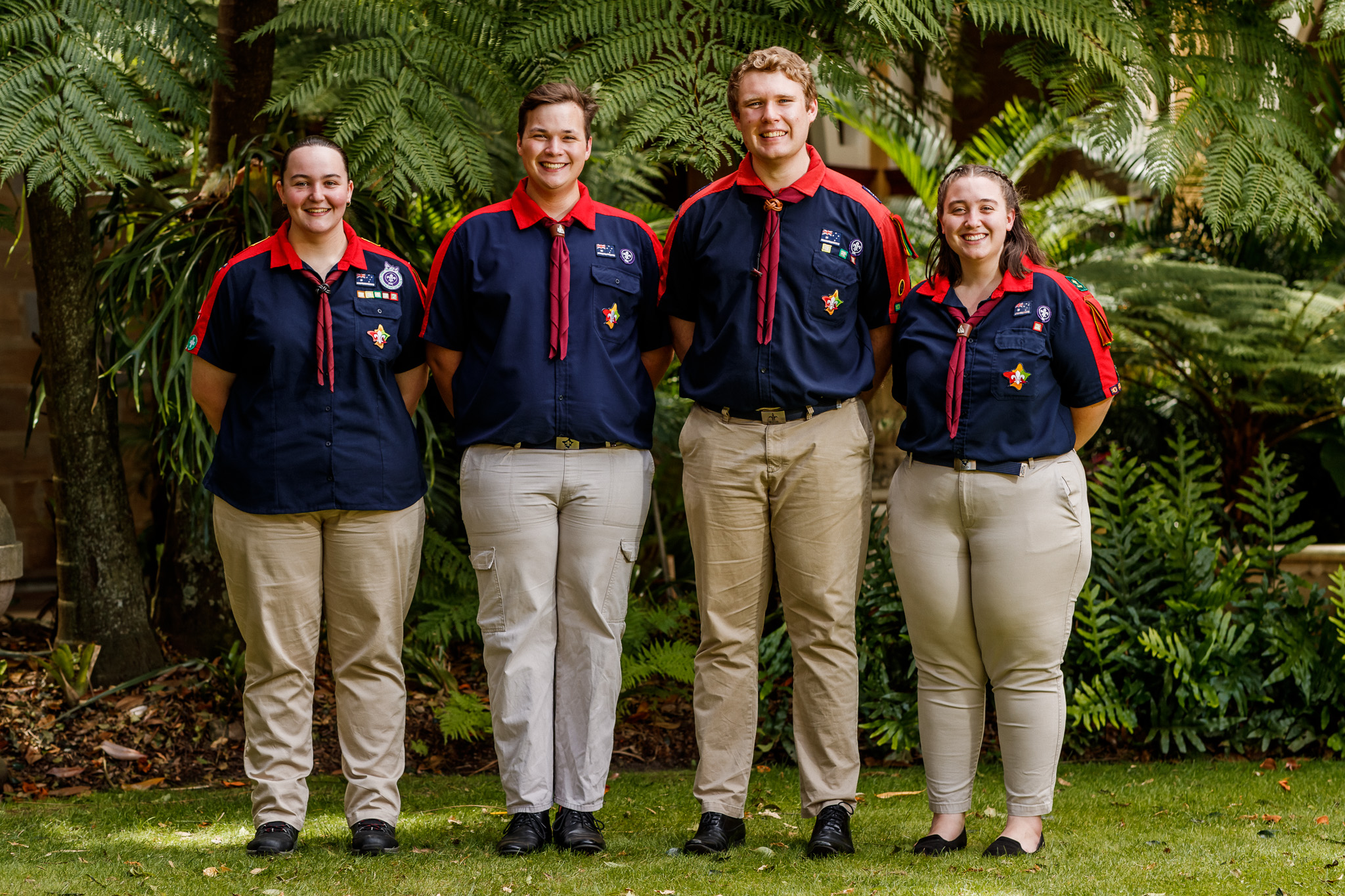 18 – 25 years Rover Scouts
We are independent and resourceful. Rovers love furthering their skills through Adventurous Activities, serving the community and seizing once-in-a-lifetime opportunities!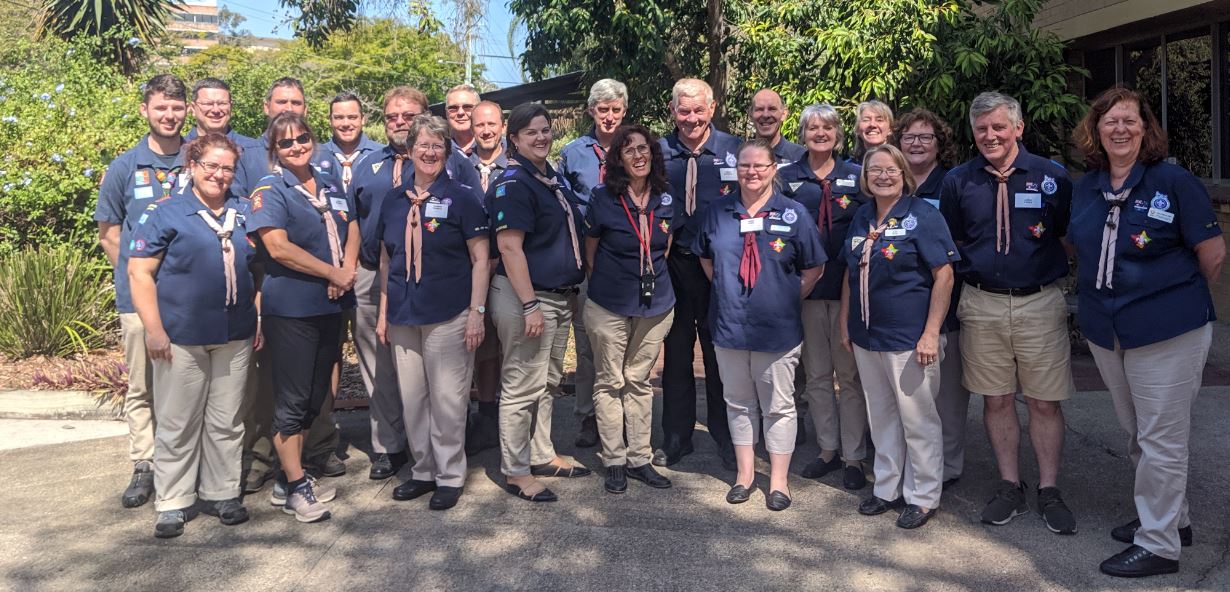 18+ years adults in scouting
We love to be engaged in the development of our youth members and to pursue our own personal development; through supporting the delivery of the youth program. 
Adult Leaders
Scout Leaders are responsible for helping to devise and deliver programs that support young people in reaching their potential. Not only do Leaders help youth members develop valuable skills in an environment of responsible risk-taking, but they themselves develop a variety of skills in leadership, project management and event planning. No prior experience is necessary to become a Scout Leader. All Leaders undergo training on all aspects of youth leadership, program planning, safety and other requirements. They are also given resources of program ideas to help them get started.
Leaders are required to attend:
Group meetings one night a week during school terms
A monthly Leaders meeting
Group activities, such as hiking or camping trips
Adult Volunteering
Adult Volunteers can be Rovers or Parents of youth members who assist in the Scout Group in a number of ways such as taking on a committee role, helping out with a Bunnings BBQ fundraiser, or assisting Scout Leaders on meeting nights.