Cuboree '23: a week of new friendships, seabound adventures, taking flight, honoured guests, and so much more!
As all our Cub Scouts adventurers, Scouts, Venturer Scout, and leaders have returned home, the campsite has been packed away we can look back at the unforgettable adventure that was Cuboree '23. Six days and five nights of pure Cub Scout adventure took place on the beautiful Fraser Coast, it's now time to relive the highlights!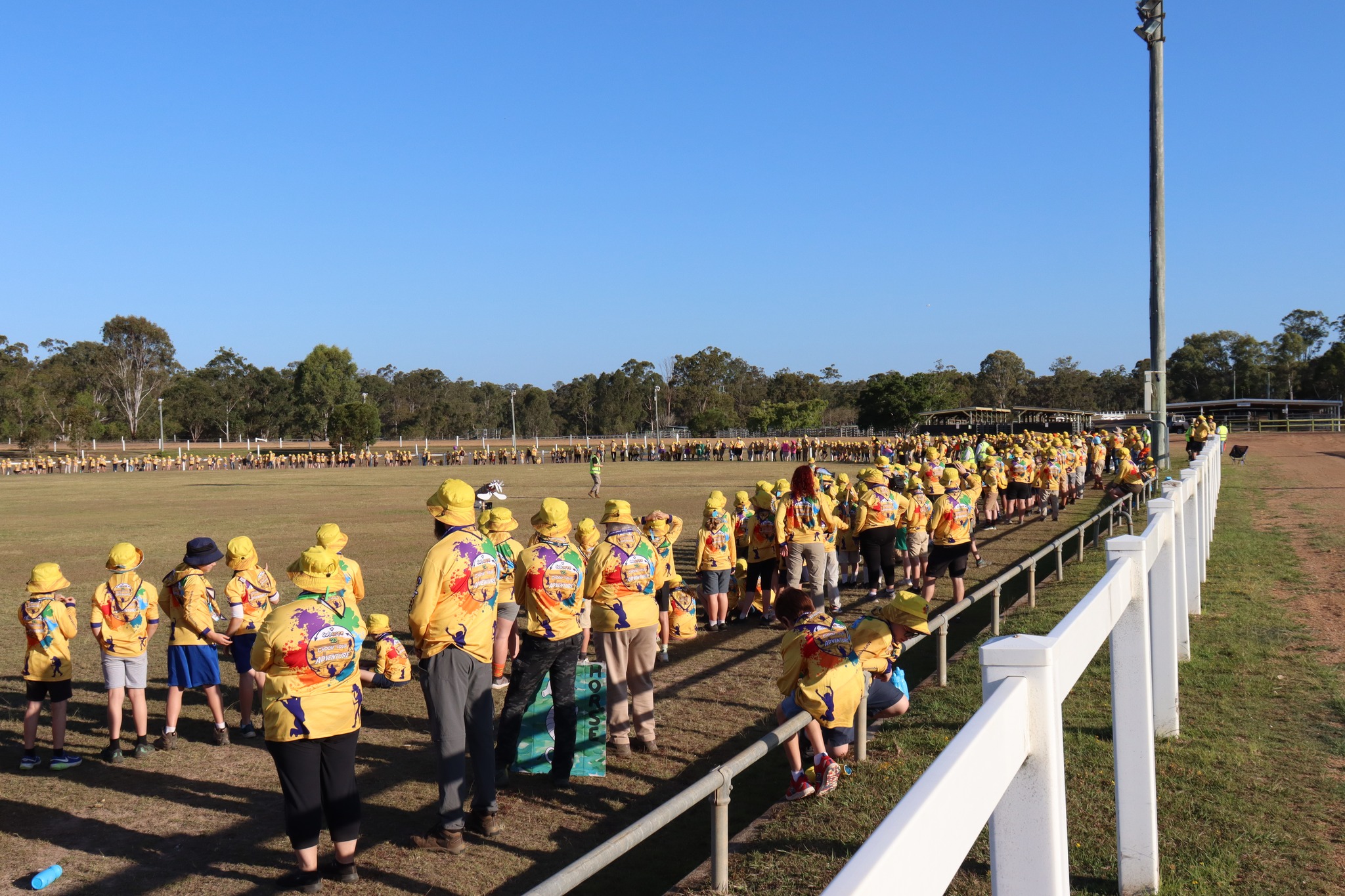 Seabound Adventures Galore
Cuboree '23 was a whirlwind of excitement for our Cub Scouts, older youth assistants, and dedicated leaders from across Queensland. From sunrise to sunset, every moment was filled with thrilling activities, team-building opportunities, and new friendships that will last a lifetime. Our Cub Scouts had a blast swimming in the crystal-clear waters of Torquay Beach, casting their fishing lines from the sandy shore, and creating impressive sandcastles on the beach.
Up and Away with the Scouts Qld Air Activities Team
Adding to the adventure, our Cub Scouts had the opportunity to take scenic flights with the Scouts Qld Air Activities Team, offering a bird's-eye view of the stunning surroundings and the tent city that was their home for the week at Maryborough Showgrounds and Equestrian Centre. It was an experience that left our Cub Scouts in awe, and they'll cherish those high-flying memories forever and wear their wings with pride.
Adventuring Base with Physical Challenges and a Colour Explosion!
The Beyond Adventure Base organised and run by our Venturer Scouts and Scouts was a hub of excitement, featuring exhilarating physical challenges that pushed our Cub Scouts to their limits and a celebration of the Youth Program, Youth Led Adult Supporting. And to round out this epic day, a colour explosion left everyone covered in vibrant hues, reminding us all that Cuboree is a celebration of trying something new, challenging yourself, and stepping outside of your comfort zone.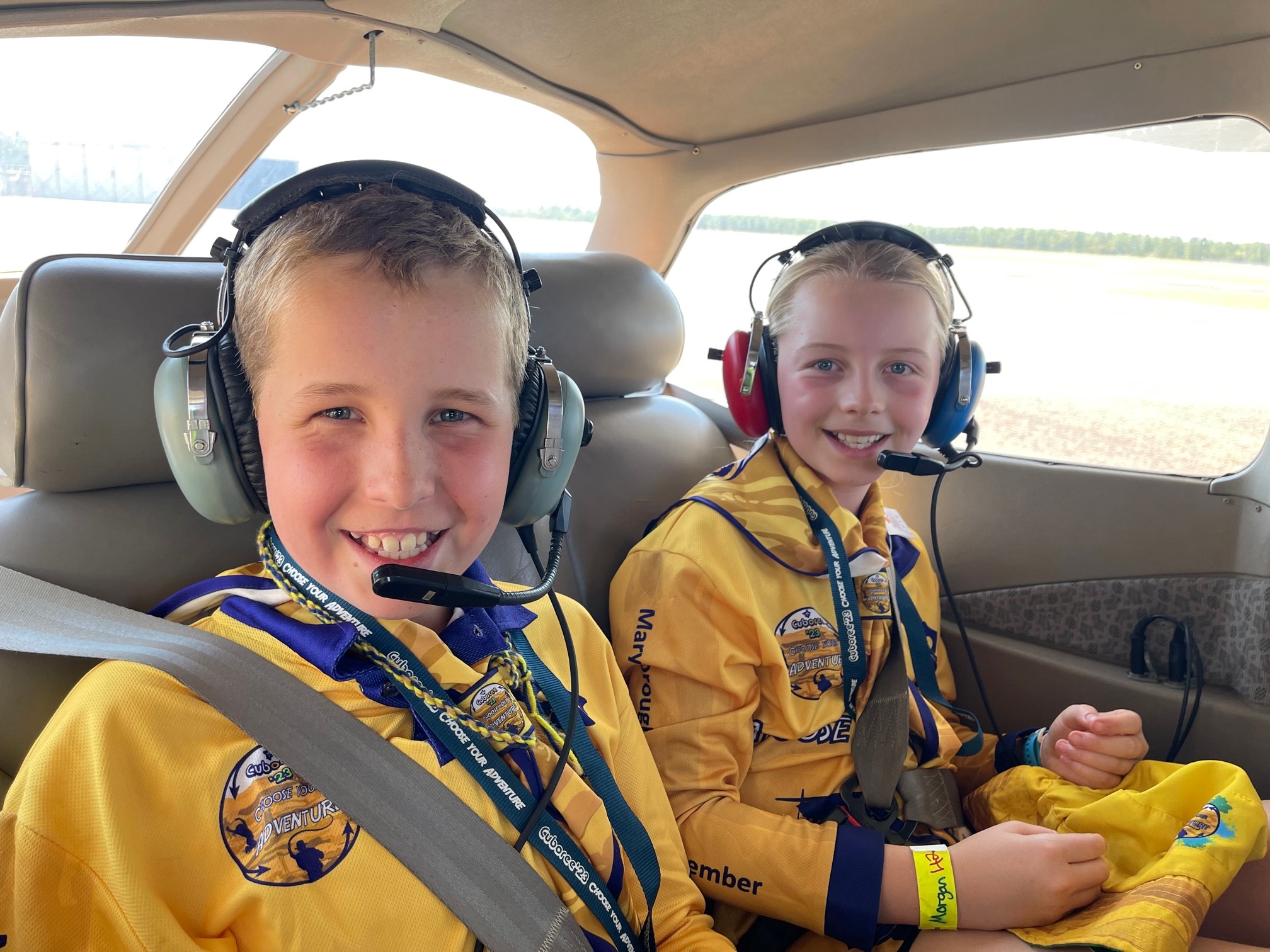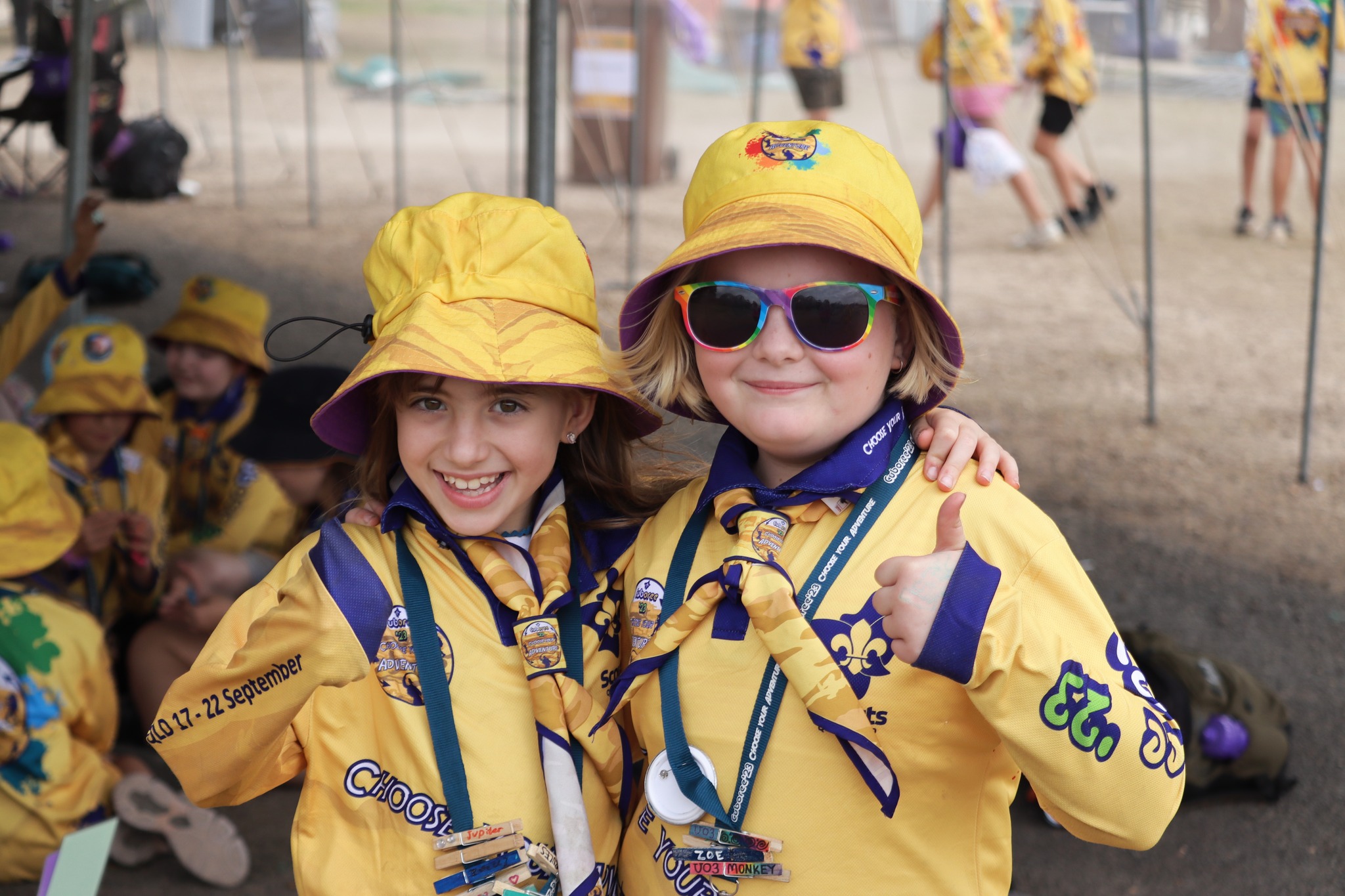 Create Your Adventure
Our commitment to learning and skill development shone brightly at Cuboree '23 with the STEM and pioneering activities. Cub Scouts engaged in exciting science experiments, created pixel art masterpieces, and explored the microscopic world through electronic microscopes. Pioneering activities such as the giant rope bridge and adventurous challenge courses tested their balance, agility, teamwork, and problem-solving skills.
Night Adventures
If the days weren't tiring enough, Cuboree turned on the nighttime activities with a Disco, Street Science, and Movie Night.  There was always something to do at Cuboree '23.
VIP Days
One of the absolute highlights of Cuboree '23 was the visit from the Chief Commissioner, who took time out of his busy schedule to join us for our final day of activities and Closing Ceremony. He immersed himself in the adventures, including taking a flight with two of our Cub Scouts, making armpit fudge at the beach, and riding the Mary Ann Steam Train with a group of Cub Scouts. His inspiring words encouraged our Cub Scouts to continue embracing the Scout values.
We were also thrilled to welcome Mayor George Seymour, Deputy Mayor Denis Chapman, and Cr Paul Truscott of the Fraser Coast Regional Council to our Cuboree '23 VIP Day. Their visit underscored the significant role that Scouting plays in our community and highlighted the support of local government. Our VIPs were able to engage with the Cub Scouts and see first-hand the impact their support has made in the lives of our cubs.
As we wrap up Cuboree '23, we want to extend our heartfelt thanks to all the Cub Scouts, Scouts, Venturer Scouts, leaders, parents, volunteers, and honoured guests who made this event possible. Together, we created memories that will be cherished for years to come. We look forward to more adventures, growth, and fun in the future.