Scouts at the Brisbane Pride March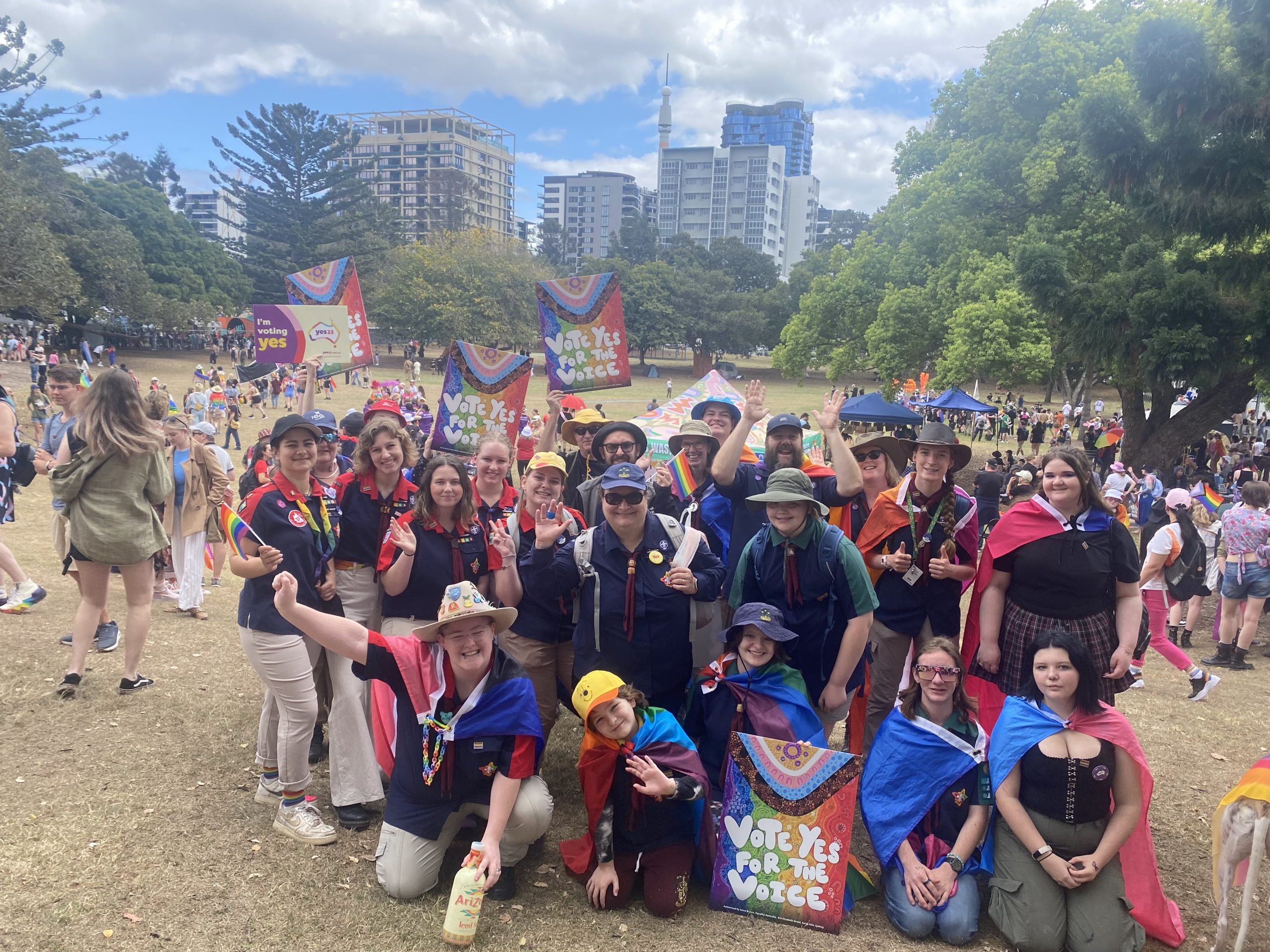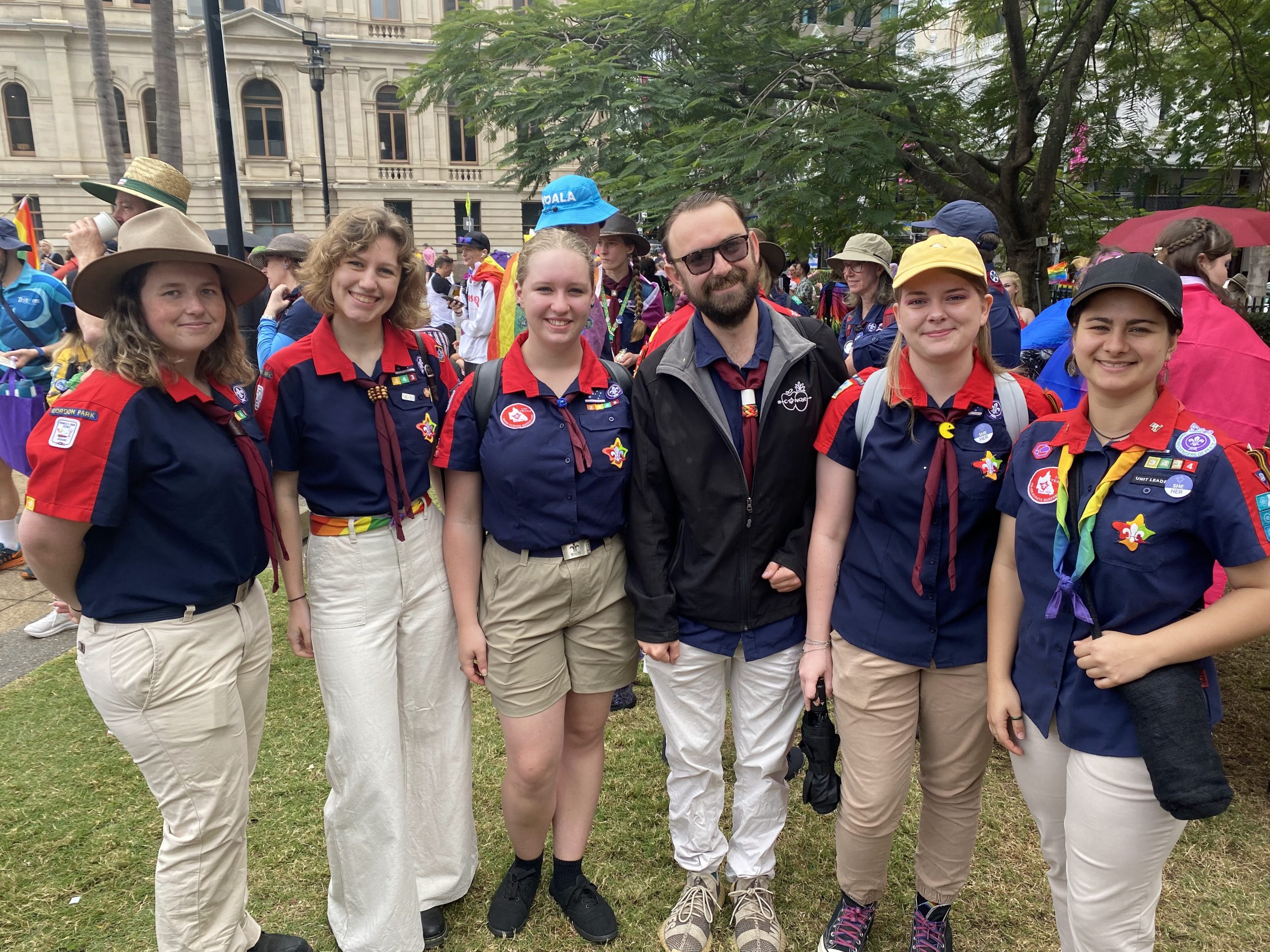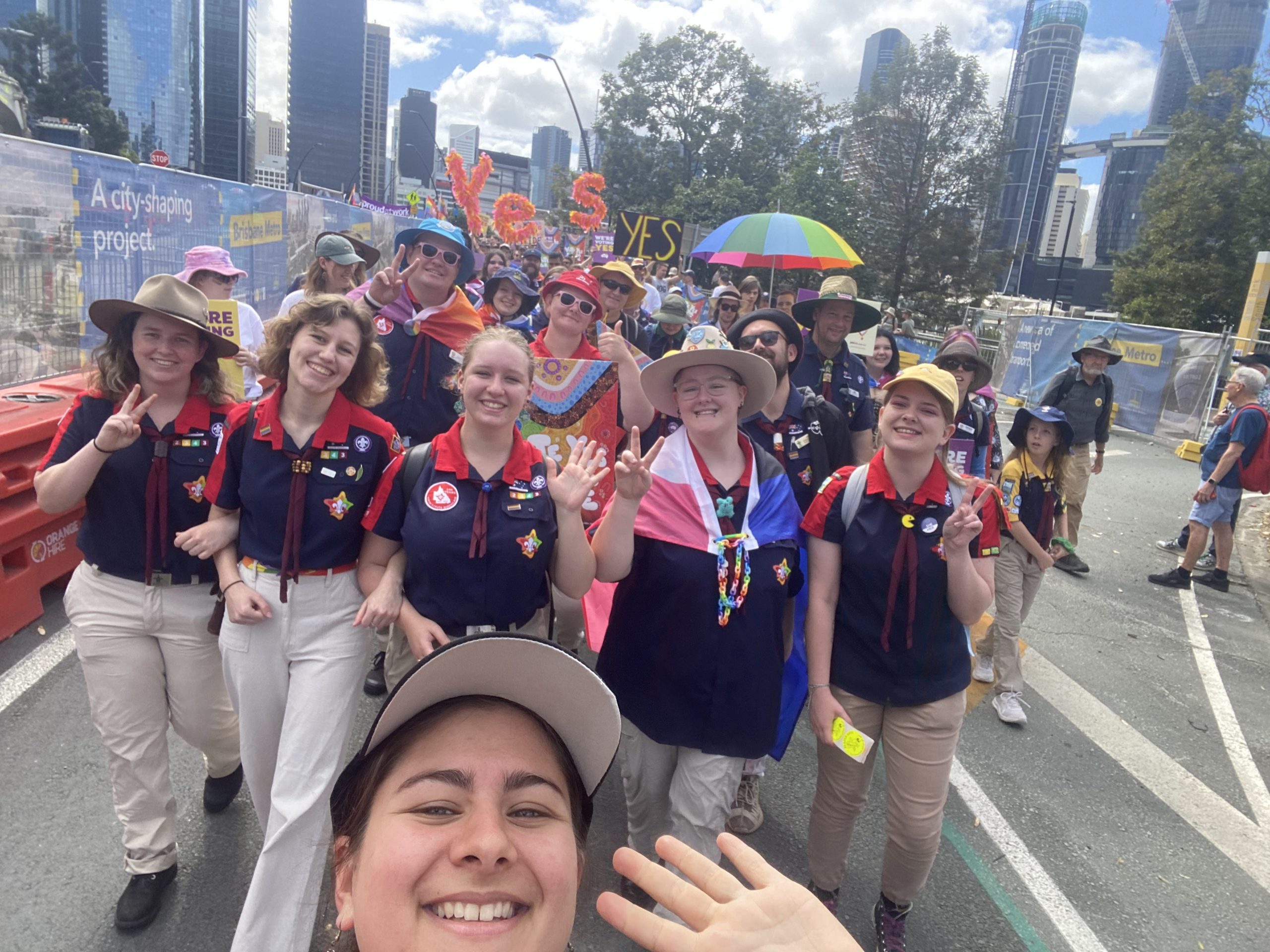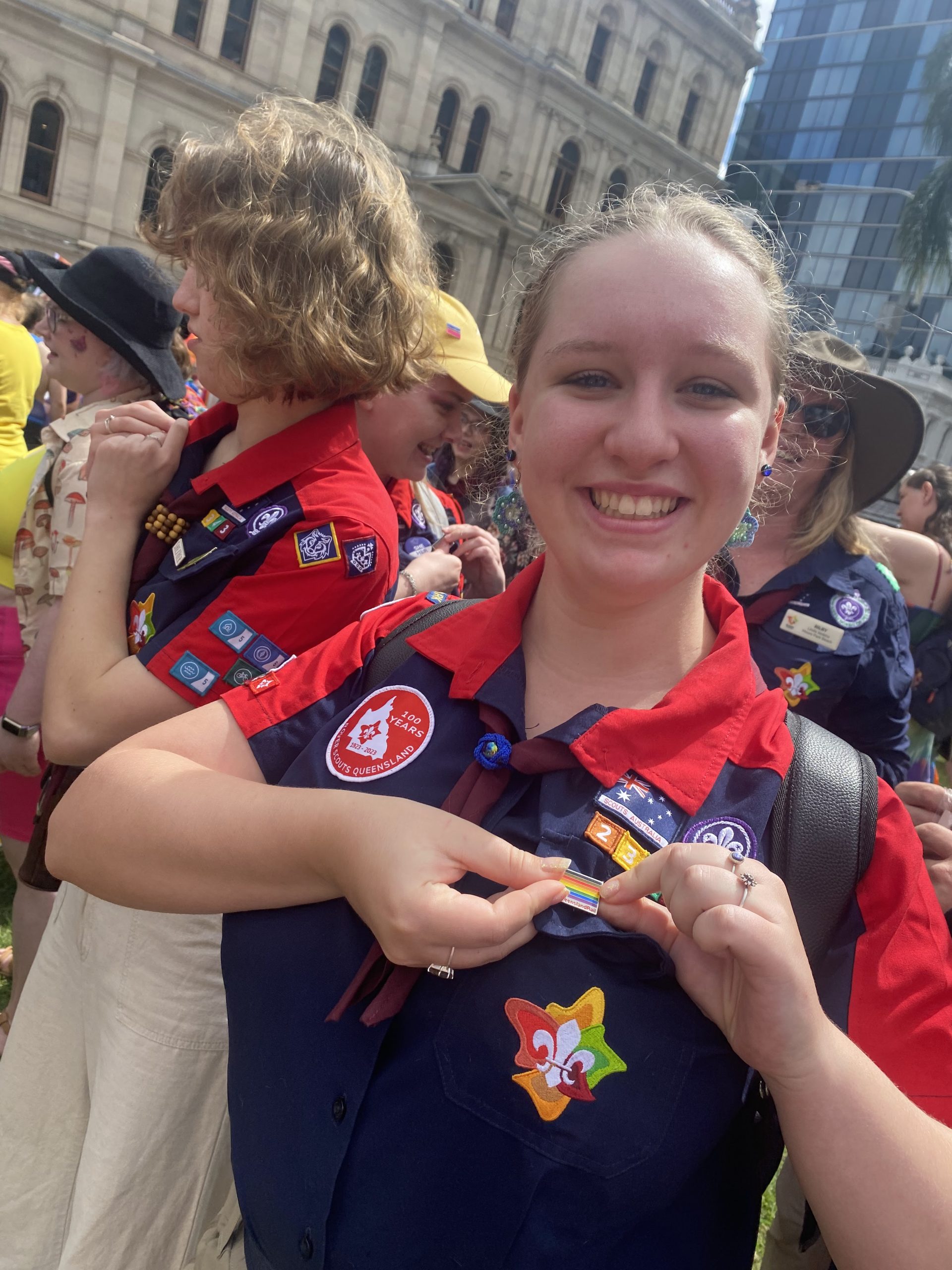 Last month Scouts Queensland attended the Brisbane Pride March with over 20 uniformed members for a day full of smiles, rainbows and family fun! Since 2019 youth and adult members of Scouts Queensland have been participating in The Brisbane Pride March. This year we started in Queens Park, Brisbane CBD and walked across the Victoria Bridge all the way to Musgrave Park in West End.
Jayden, a Rover Scout from Kurilpa Rover Unit attend for the first time with Scouts Queensland this year. They said "Brisbane Pride was great!! It was amazing to see such a large turnout for all the local community groups, Scouts Queensland included. We had an amazing show of appreciation and dedication to the LGBTQIAAP+ community, and I would like to say a great big BRAVO to everybody who attended."
Attending local events like this is a great way to let the the general public know we are a diverse and inclusive youth organisation. Badges and pins are another great visual way we signpost our support to youth members. We also have the option to wear pronoun badges available at The Scout Shop, last year these were endorsed for uniform at all age groups across Australia – to be worn on the pocket flap. The pins can be removed and changed as needed so members can control when and how their pronouns are shared.
After the Brisbane Pride March, Jayden shared that "as someone who is part of the LGBTQIAAP+ community, this display of mateship, acceptance and pride has definitely made me, and every LGBTQIAAP+  member in our wide Scouting community feel safe and accepted. Here's to another great Brisbane Pride for years to come!!"
Thank you, Jayden, and everyone else in attendance this year. Can't wait until we see you all next year!
Georgia Sands
Branch Commissioner Diversity and Inclusion