Chief Commissioner of Queensland
Introducing Geoff Doo – Chief Commissioner of Scouts Queensland
"It is an honour and privilege to be appointed as Chief Commissioner for Queensland. I am looking forward to working with and leading the 3500 adult members across Queensland to ensure we are all focused on the quality delivery of the Youth Program to our 9500 Youth members. We have exciting challenges and opportunities in front of us!
My focus is clearly on our 'Delivery of the Youth Program'! As an old Joey Scout Leader I am acutely aware that program delivery is key to the success of Scouting's purpose. 
I look forward to exciting opportunities ahead along with the challenges which I know will come our way. But I also know that with your help we can continue to develop and expand the positive influence of Scouting on young people and their communities."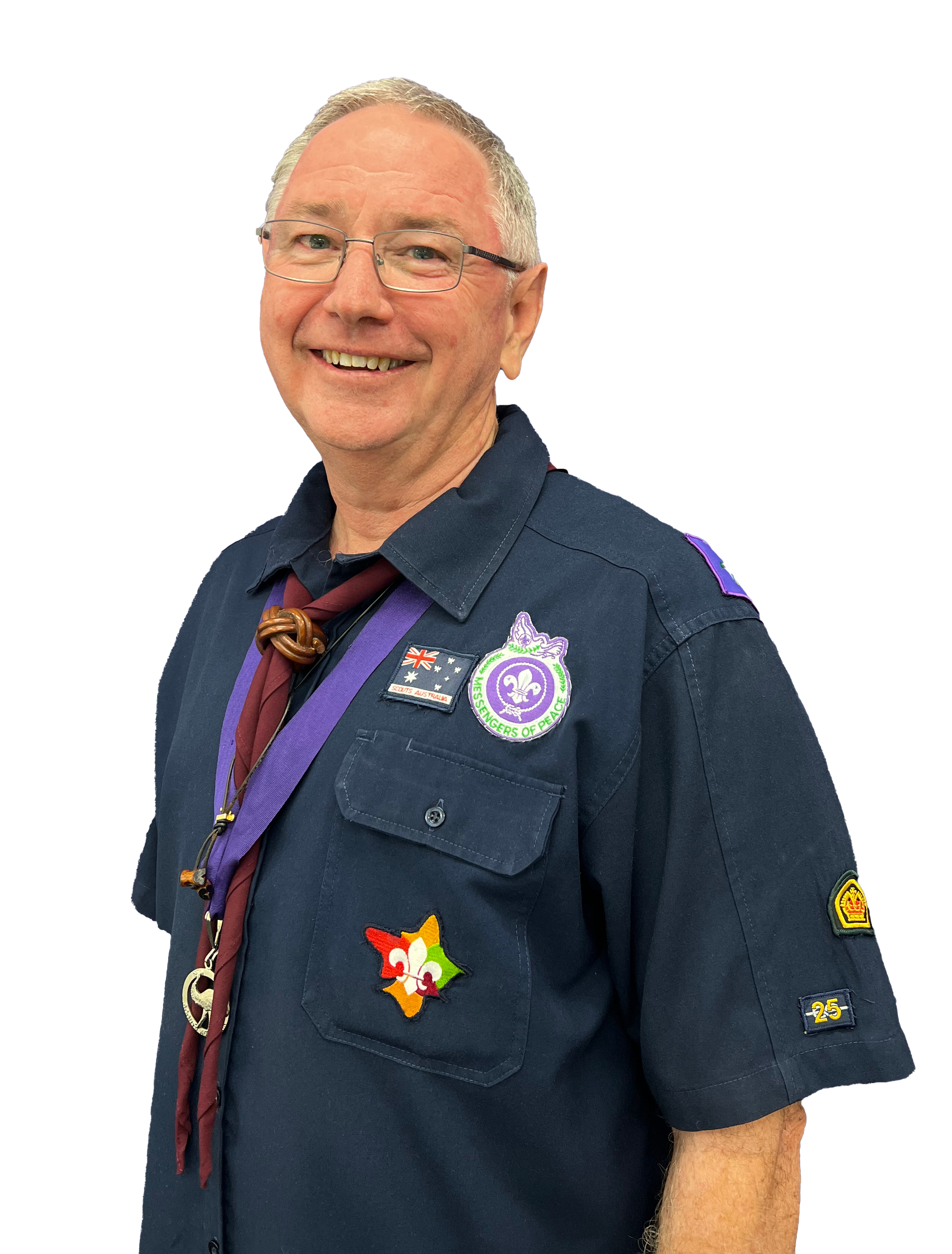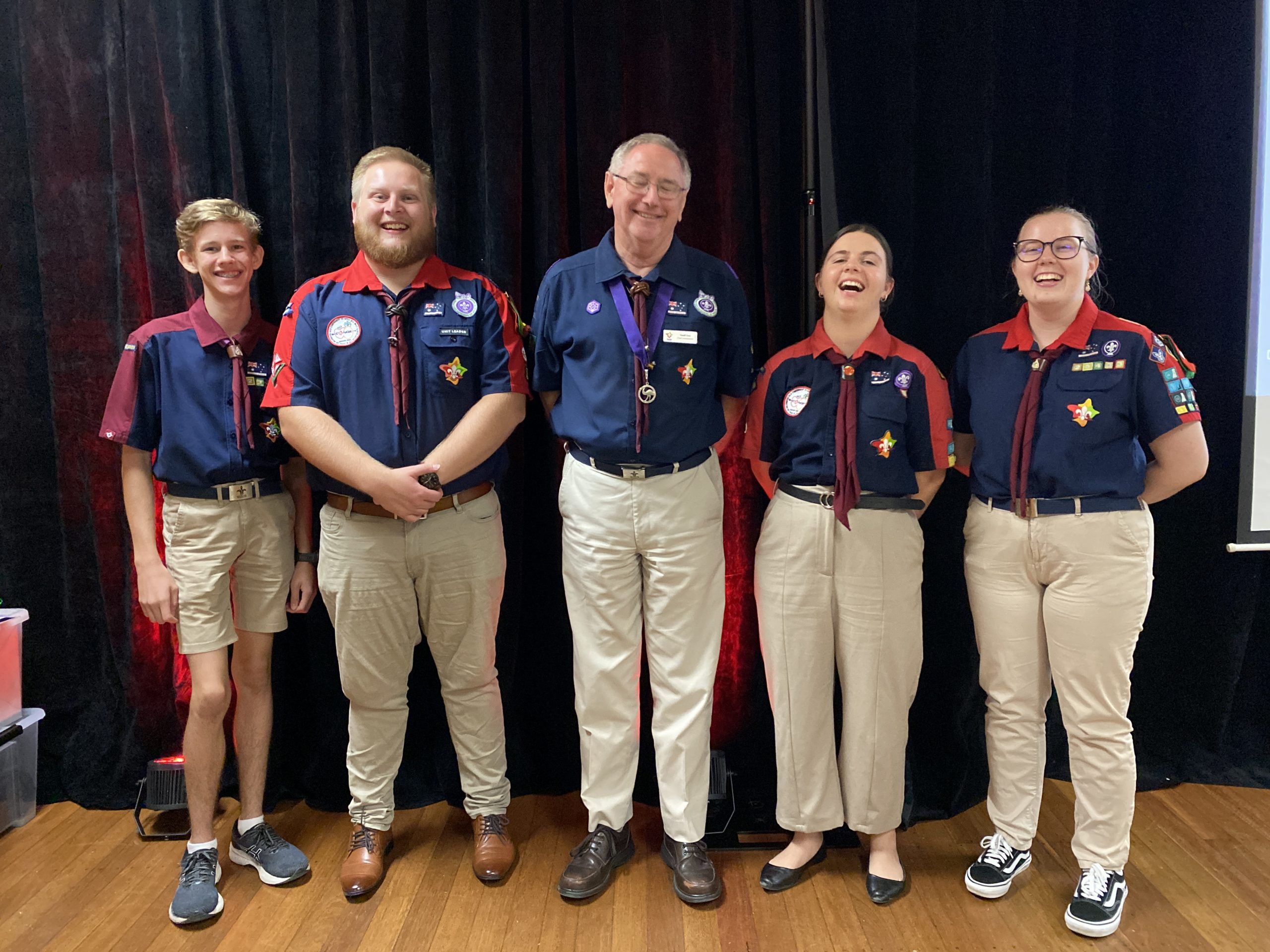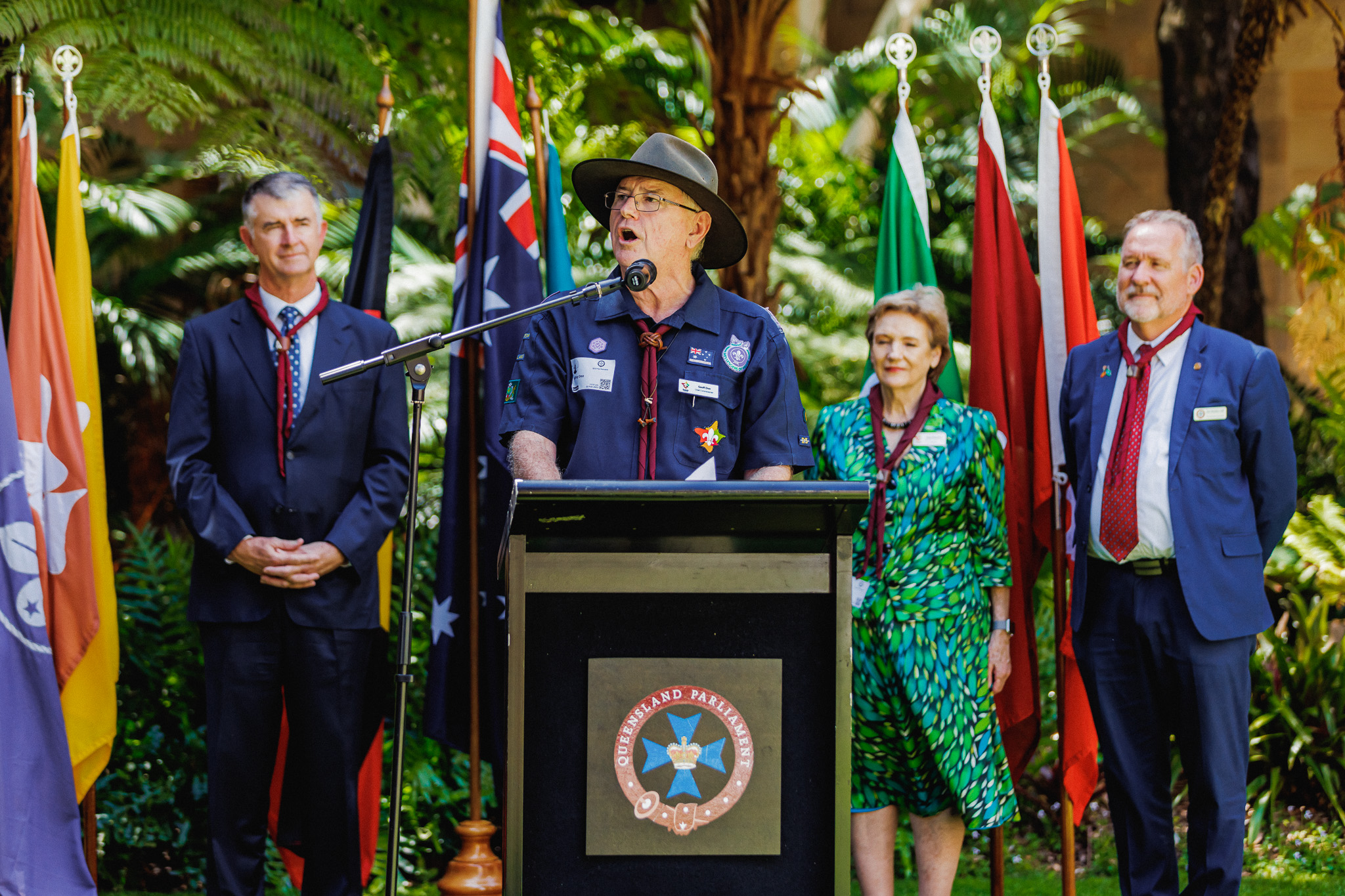 November 2022 – Introducing the New Chief Commissioner
It's the first month of Geoff Doo's appointment as Scouts Queensland Chief Commissioner. Getting his feet under the desk and meeting the team.
Commencing his Scouting Journey at 8 years old as a Cub Scout, Geoff knows a think or two about Scouting. With a resume including: Cub Scouts, Scouts, Venturer Scouts, Rover Scouts, Joey Scout Leader, Project Commissioner, Branch Commissioner for Preforming Arts, Deputy Chief Commissioner, and now Chief Commissioner, we're in safe hands.
Check out Geoff's Video introducing himself to our Scouting Families!
December 2022 – Ready to rock and roll!
2 months of being Chief Commisssioner, things are settling down and Geoff is ready to make an impact. 
This Scouting Family News video was taken during a visit to BP Park to check out the upgrades going on. Geoff provides a run down on what's been happening over the past month. 
January 2023 – Welcome back to Scouting
Holidays are over and it's time to get to business!
105 Rover Scouts attended Apple Isle Moot, and 26 Venturer Scouts headed across the ditch to New Zealand Venture.
Stay engaged with Youth Members and be ready for the Scouting year to begin!
February 2023 – Adventurous, Fun, Challenging & Inclusive
Scouting has a big year ahead!
LEAP and Cuboree are open for applications. The Scout Queensland Strategic Plan for 2023 – 2028 has been release. There is a new Branch structure. 
March 2023 – Strategic Plan and our new Structure
Welcome to Nikketah, Nick, Jean, Chrissy and Trevor.
Document hierarchy, sharepoint, policies, new region commissioner, Scouting on the Green and more.