International Scouting
All International travel on behalf of Scouts Australia is now suspended until 31 January 2022.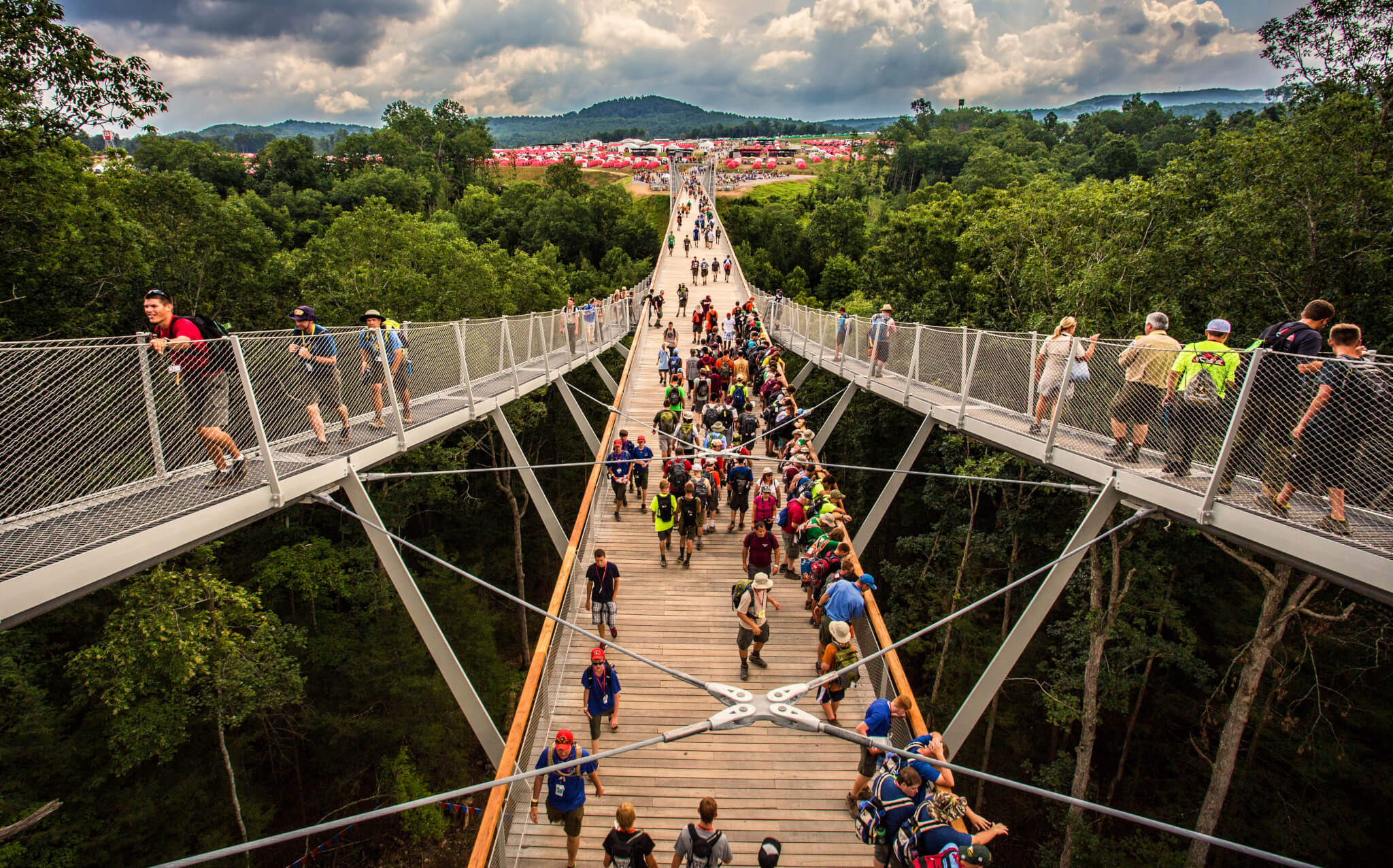 Photo from Scouts Australia International Webpage
Important Notice: Coronavirus (COVID-19)
All International travel on behalf of Scouts Australia is now suspended until 31 July 2021. This includes all National Contingents, Branch Friendship Tours, Conferences, Workshops and Meetings.
Departures prior to 31 July 2021 will only be considered for authorisation by the International Commissioner of Australia on advice of the Australian government in accordance with the "Resumption of International Scouting Travel Checklist".
This is an extremely disappointing decision for many hundreds of members that were due to depart on their planned travel during these months, however the safety and welfare of our members is always our highest priority.
We look forward to providing more replacement opportunities for overseas travel in the future.
Scouting is a passport to experience the world in a way that most travellers can't enjoy.
You are part of a global movement which unites over 50 million people. What better way to make new friends from different countries and share some incredible cultural experiences?
If you are keen for adventure, there are a few ways to go about it, including International Events and Contingents, Group Friendship or Service trips. If travel isn't an option just yet, there are still heaps of things you can do to have an international experience. Activities include Pen-Pals, SISEP, JOTA/JOTI and Better World Scouting.
To learn more about travelling with your family or Group go to the 'Go Overseas' page.
To find something that suits you until you can spread your wings and suggestions around how to introduce international to your program head to the 'Program Ideas' page.
The Queensland Branch Scouting Instructions (QBSI) section about International Travel is a useful tool with further information and expectations for Queensland members for international Scouting experiences. Section 2.10 can be viewed here.
Click here for more information regarding Scouts Australia's National Events and Contingents
Other Resources
International Scouting Links