In Cairns, Townsville, Maryborough, Brisbane and the Gold Coast if you went down to the park on Sunday you may have seen one of about 400 Joey Scouts, not to mention Leaders, older Scouts and families going on a Bear Hunt and having picnics with their Teddy Bears.
A great time was had by all. But you don't have to take my word for it – here's what the participants had to say:
Region Bear Hunt for Parkwood Heights Joey Scouts and Ashmore Joey Scouts was a huge success! Our dozen Youth enjoyed every moment, and especially the questions and discussions of landmarks and artworks along the paths. The tram rides were a major hit. The weather behaved. Needing a few more breaks than anticipated, the event ran substantially longer than we anticipated, well over 4 hours instead of 3, but the Youth never complained and showed heaps of strength and resilience in their long walk and navigation skills. They represented Scouts very well. The end at Macintosh Island was a hit with the playground. It took them a while to find the Bear…the stamps from Grizzly were very well appreciated by the Joey Scouts. Thank you and thumbs up to the organizing team on behalf of our Youth and well done to the Joey Scouts.
Glen Ulett – Joey Scout Leader, Parkwood Heights, Gold Coast Region.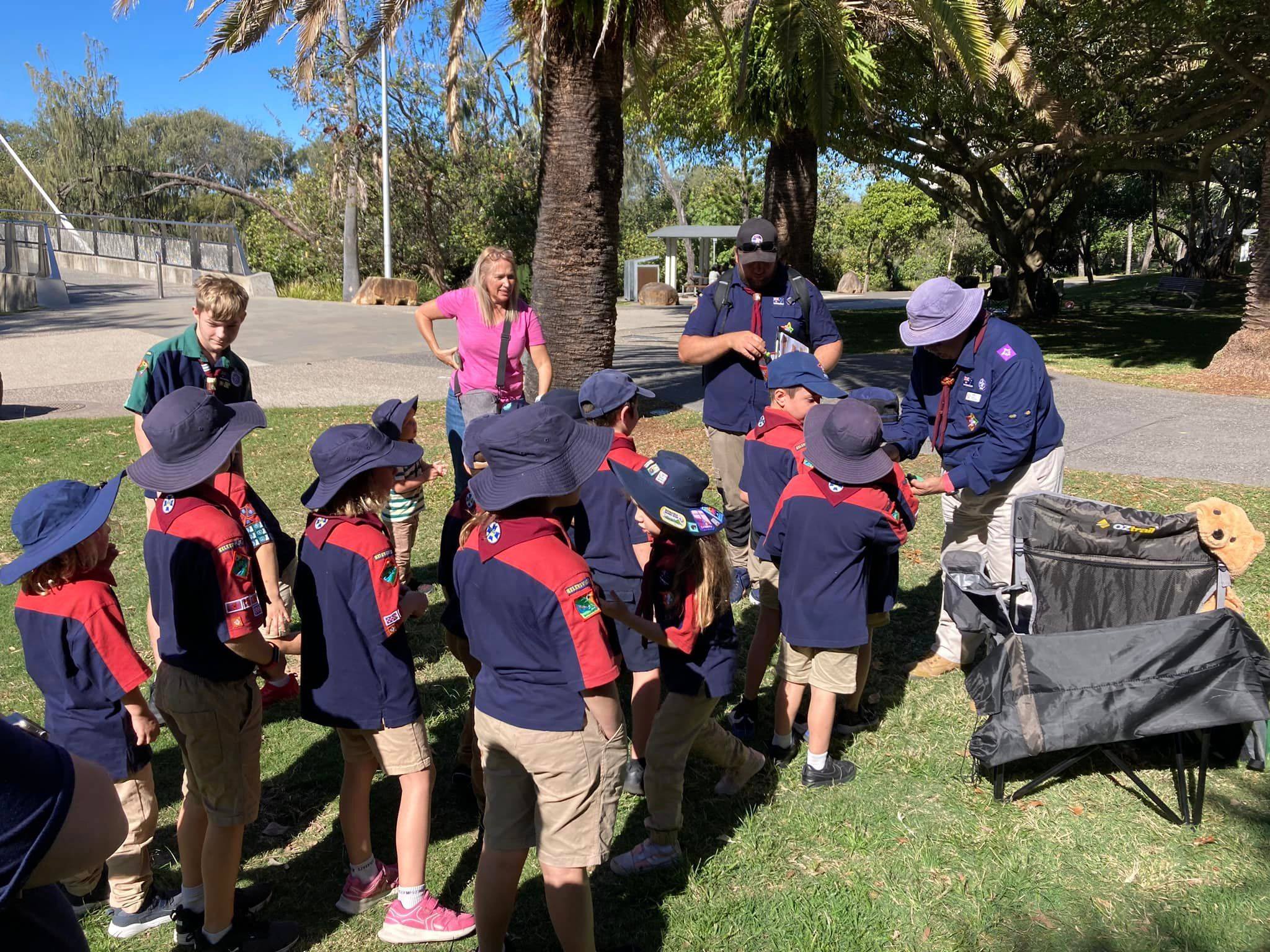 Kennedy Region's Bear Hunt was held in Palmetum in Townsville.  We had Joey Scouts and their Leaders travel from Charters Towers and Ingham as well as Loam Island, Kirwan and Belgian Gardens in Townsville.  We also had help from two Scouts.  It was very exciting to invest our new member Sugar Glider into the Kirwan Group. The day was spent doing craft, solving puzzles, walking through the rainforest and desert gardens, learning about koalas and making bear poo, yum!
We all had a great day!
Linda Bowkett, Assistant Region Commissioner (Joey Scouts), Kennedy Region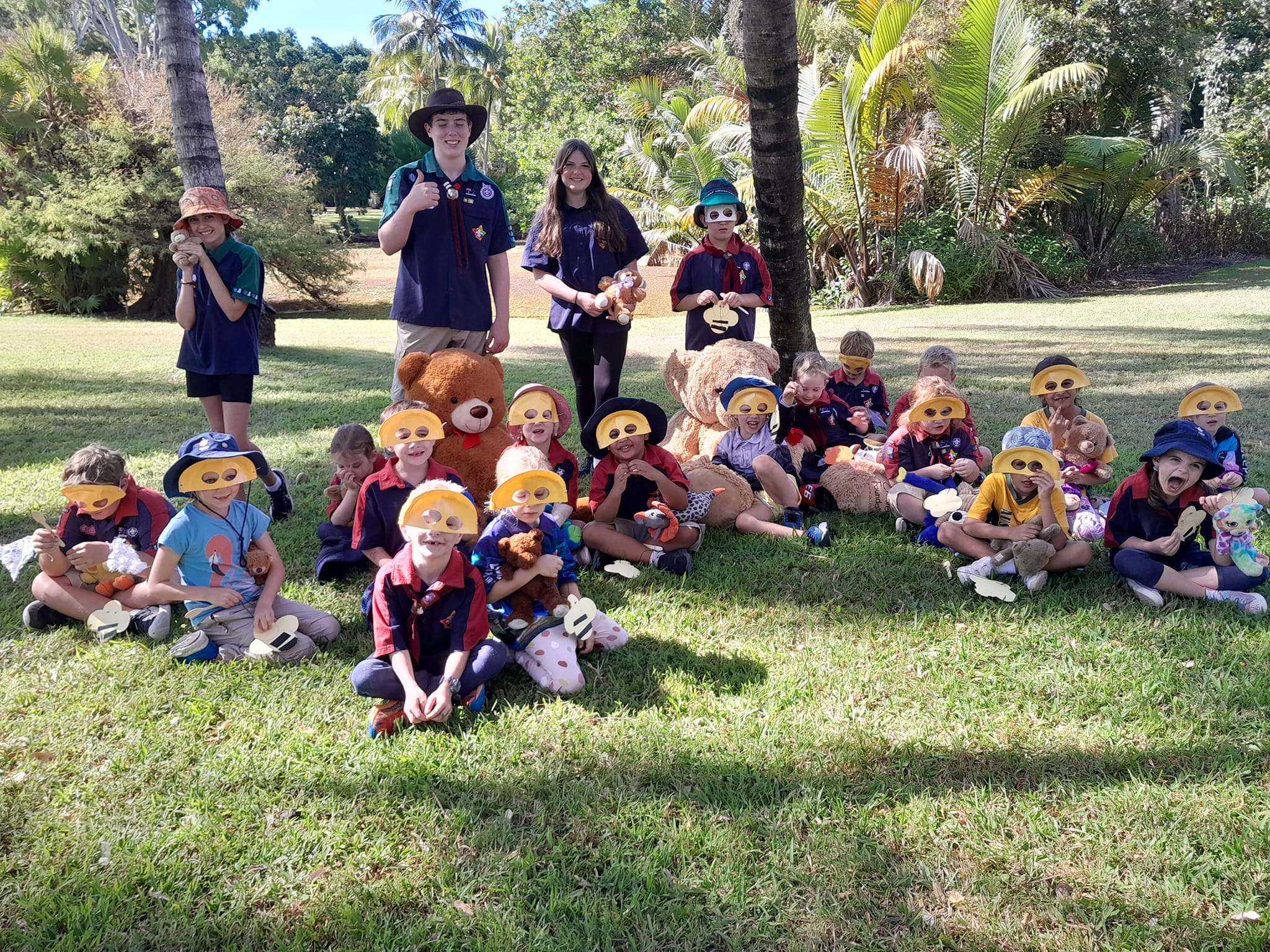 "Thanks for organising the Bear Hunt for us. We had fun! We would love to stop more and do more activities next time please. Maybe one of the activities could be a scavenger hunt, like a 'hide and seek teddy – From Indooroopilly Joeys." Their leader added: I think they really enjoyed the adventure of catching public transport into the city. They were also really excited about seeing other Joey Scouts in the city.
Karen McCarthy, Indooroopilly Joey Scout Leader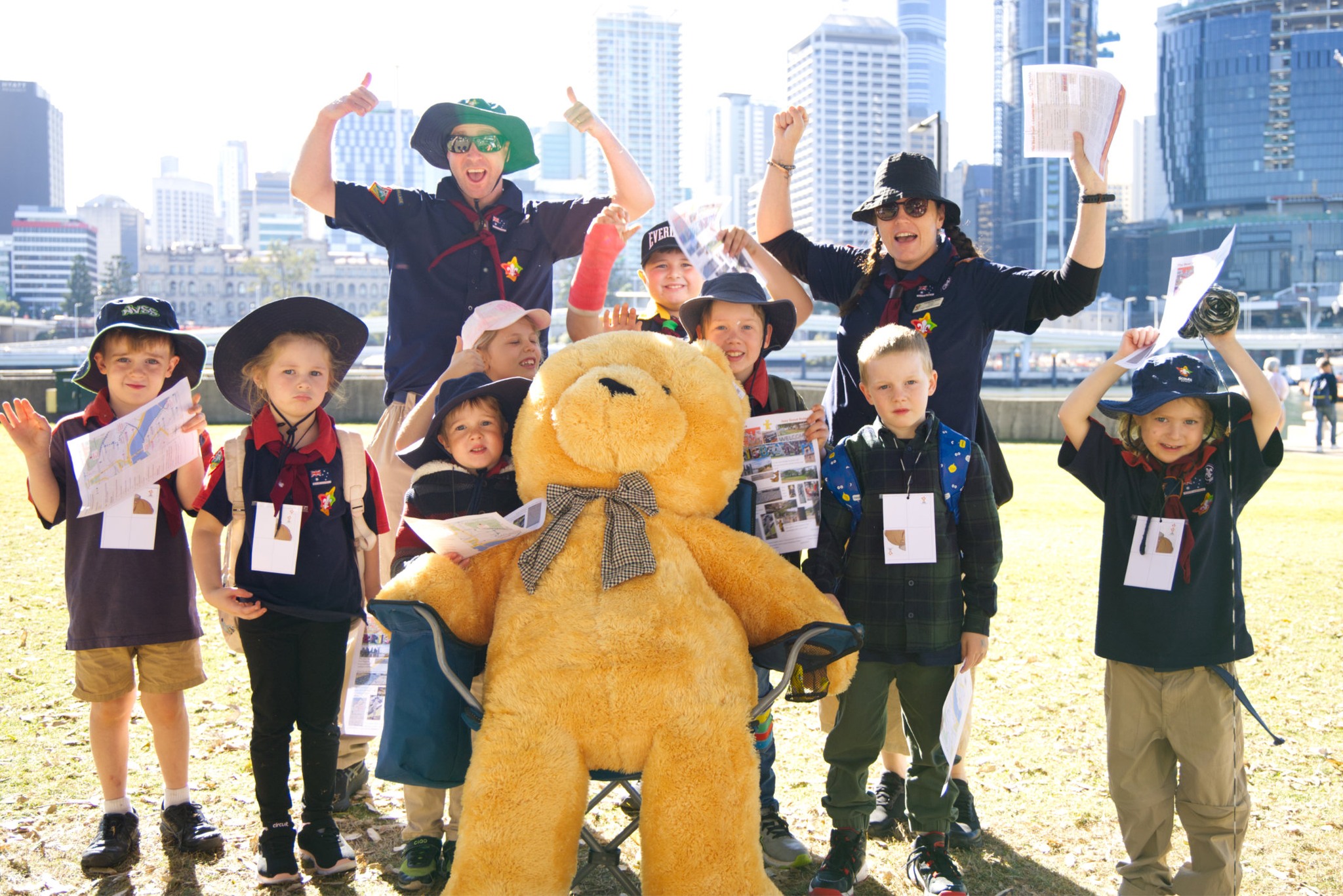 Joey Scouts, Leaders and parents also attended the bear hunt at Maryborough. The day's activities were scattered around Queens Park, the Mary River Parklands and the Poppins Building. Joey Scouts navigated to various locations to find their coloured bear and answer questions on their activity sheet. Joey Scouts rode on the Mary Ann steam train or the miniature trains, played music under the Banyan tree, discovered Mary Poppins, and Duncan Chapman (the first allied soldier to step ashore at Gallipoli in 1915). After a fun day Joey Scouts arrived at their lunch spot in the Gatakers Art space where they found Paddington Bear sitting high on the Ferret Scout car in front of the Military and Colonial Museum.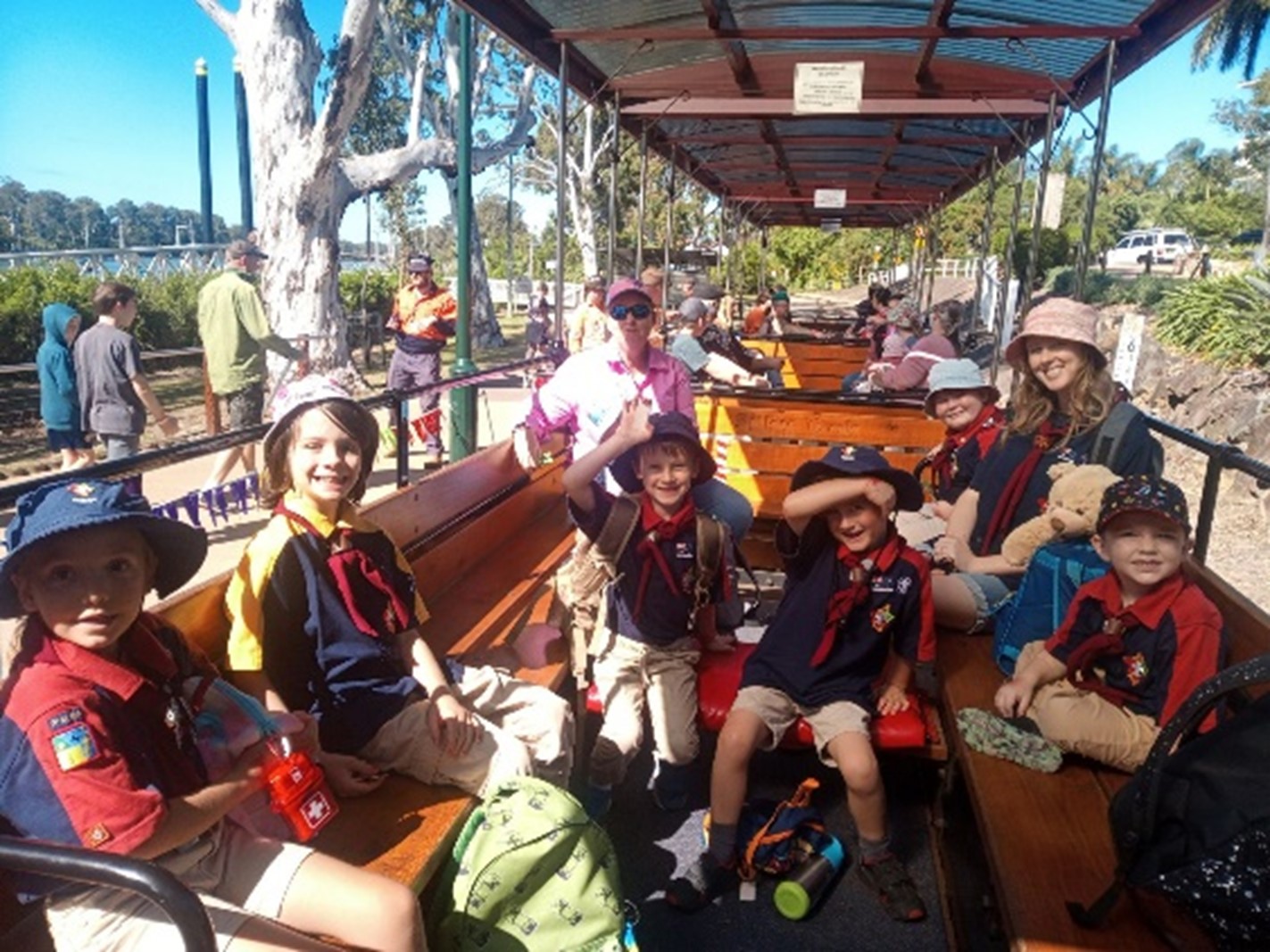 Events like this do not happen without a whole lot of work behind the scenes.  Each Bear Hunt had a co-ordinator to plan the route, produce the paperwork and invite the helpers.  These helpers along the way provided activities, support and sometimes food.  Families gave up their days to take part.  Thank you to every single one of these people, the day was a success because everyone did their bit and had some fun.  BRAVO to you all!