Bribie Island Emergency Services Expo
On the 17th October, the combined Bribie Island Emergency Services Expo was organised and hosted by the Bribie Volunteer Marine Rescue unit. Bribie Scouts were invited to participate in the day and put together a display for the public. It was a huge day with representatives from all the main emergency responders. Massive fire trucks, military vehicles, jet skis, police boats, helicopters, you name it, it was there with a full program of displays on and off the water.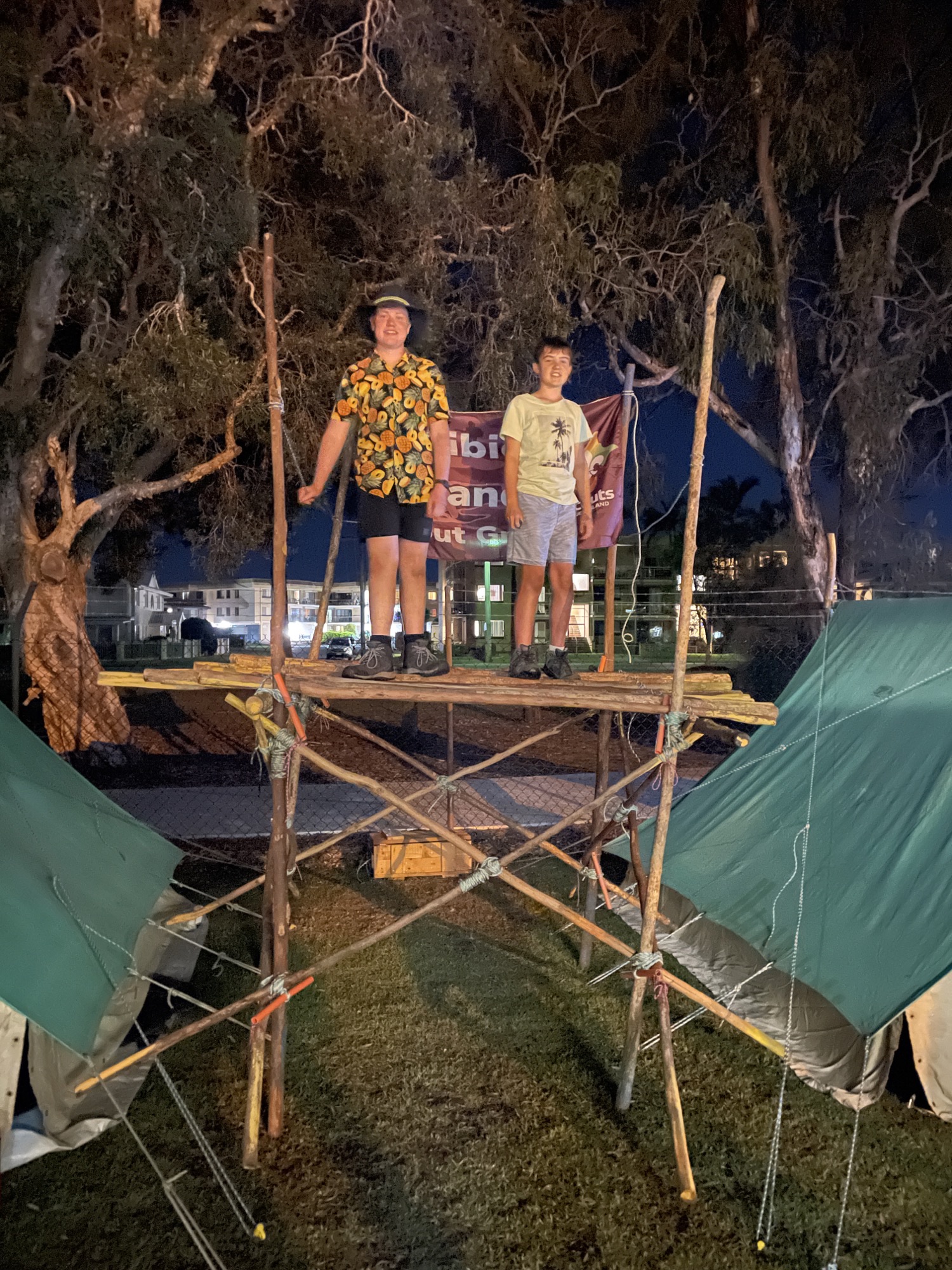 The Bribie Scouts featured in the day by escorting dignitaries and participating in the march past. The Scouts also put up two patrol tents, a tower and a raft for the public to see some of the activities we get up to. In between chatting to prospective new members, our scouts investigated all of the displays, climbed through the trucks and vehicles, had a crack at using a fire hose and crawled through the Westpac rescue helicopter. They even tested each other on the CPR simulators provided by the Queensland Ambulance Service and challenged some of the young surf life savers to a competition (which our Scouts won). It was a massive day for the Scouts and a great opportunity to get into the community and promote scouting.